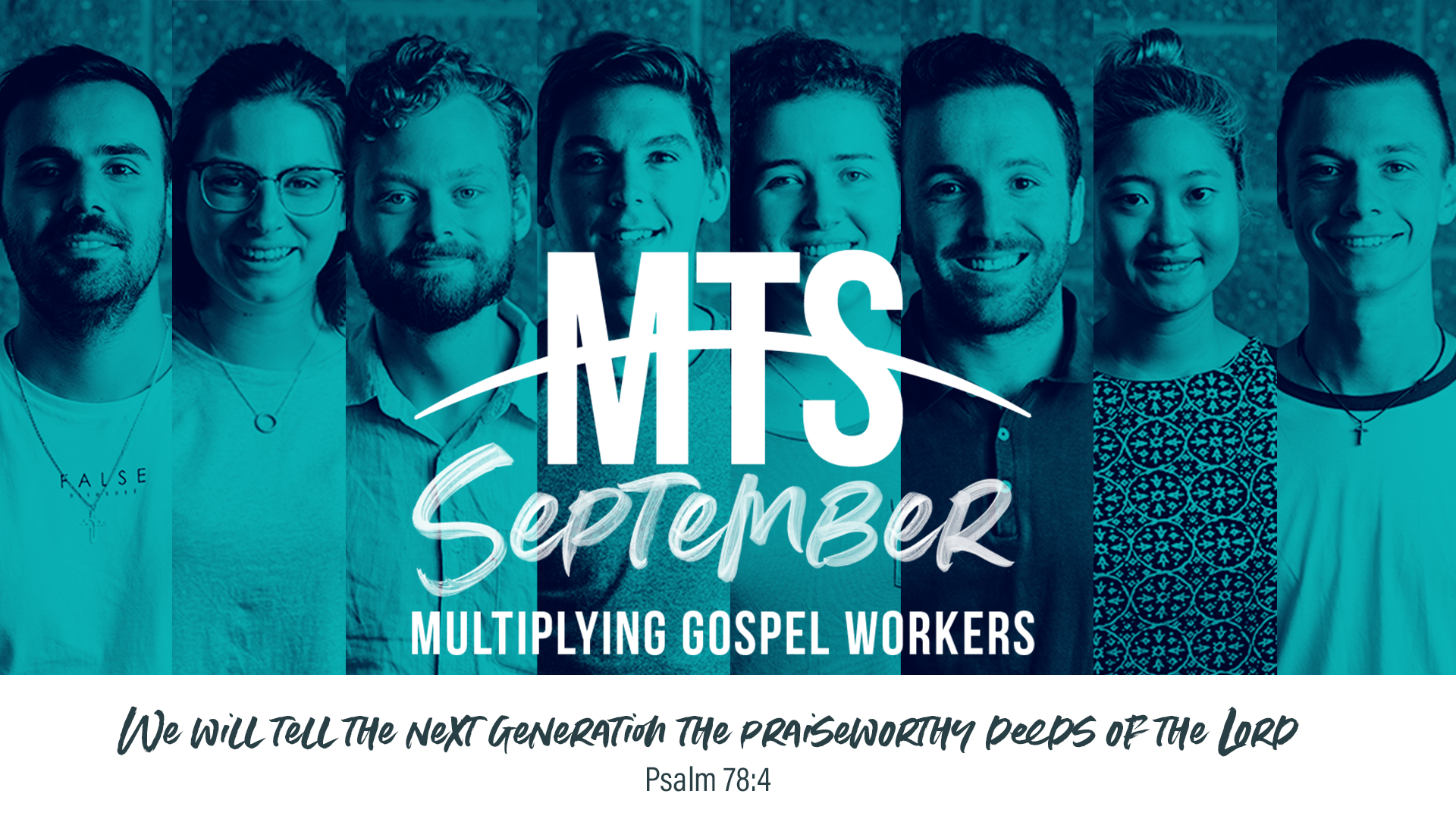 MTS September is all about encouraging Christians to invest in raising up gospel workers.
Jesus said to his disciples, "The harvest is plentiful but the workers are few. Ask the Lord of the harvest, therefore, to send out workers into his harvest field." (Matthew 9:37-38). MTS seeks to multiply gospel workers through ministry apprenticeships. We want every Christian to:
Be trained to be the best servants of Christ they can be
Continually grow in the knowledge and service of God
Do a ministry apprenticeship if they are qualified in line with 1 Tim 3 and Titus 1
During the month of September, churches around Australia will be highlighting the work of MTS – to multiply Gospel workers through ministry apprenticeships.
How can you partner with MTS in raising up gospel workers?
Subscribe to PartnerNews
Each month you will receive our monthly newsletter and be encouraged by apprentice/trainer stories, Christian living articles, kept up-to-date with MTS events and prayer points for the network.
Give a tax deductible gift to MTS
MTS is non-denominational, we rely on the generosity of our network of supporters to fuel the movement. All gifts are tax deductible and contribute towards the running of the MTS Apprentice Scholarship program.
For direct debit or direct deposit from your bank to the MTS Scholarship Fund, please call 1300 657 548 to arrange.
Thank you for your partnership in raising up the next generation of gospel workers through ministry apprenticeships
Looking for some resources to run MTS September at your church? Visit our MTS September Resources page below or email [email protected] for more information.