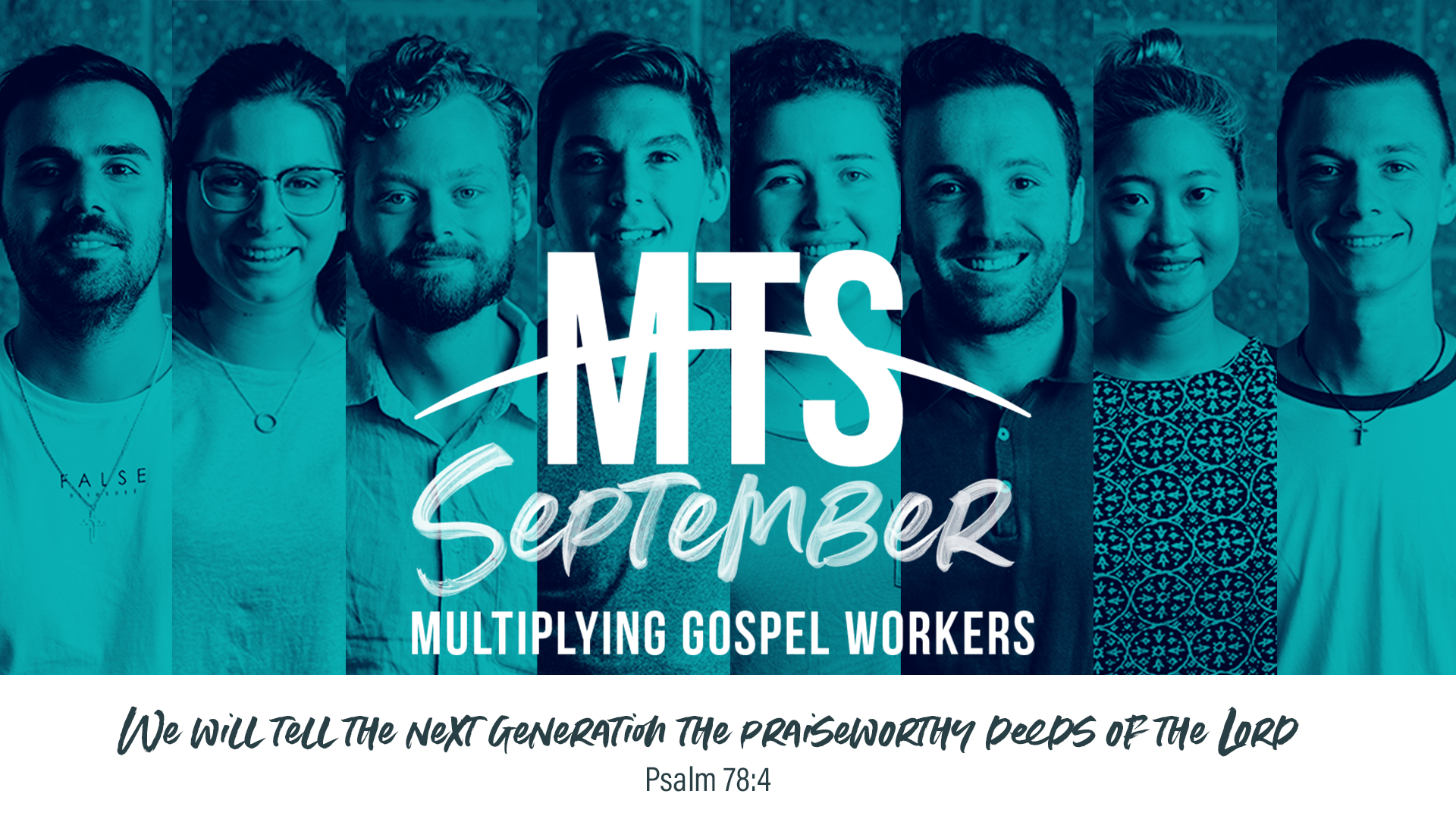 MTS September is all about encouraging Christians to invest in raising up gospel workers.
Jesus said to his disciples, "The harvest is plentiful but the workers are few. Ask the Lord of the harvest, therefore, to send out workers into his harvest field." (Matthew 9:37-38). MTS seeks to multiply gospel workers through ministry apprenticeships. We want every Christian to:
Be trained to be the best servants of Christ they can be
Continually grow in the knowledge and service of God
Do a ministry apprenticeship if they are qualified in line with 1 Tim 3 and Titus 1
During the month of September, churches around Australia will be highlighting the work of MTS – to multiply Gospel workers through ministry apprenticeships.
---
Download our resources to run MTS September at your church: