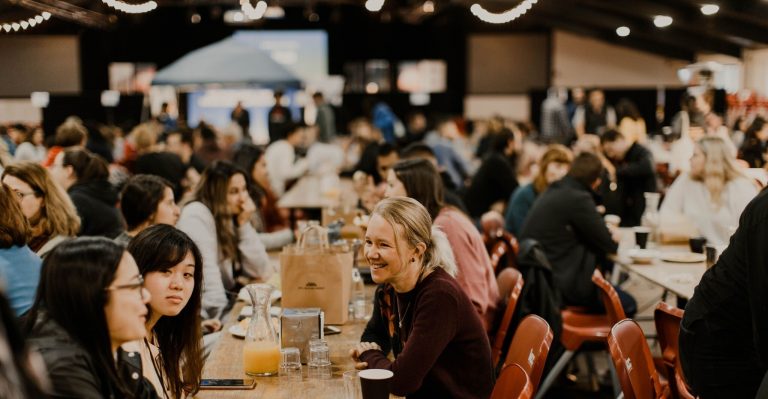 The October long weekend saw the largest ever NSW and ACT Mission Minded Conference being held at the Katoomba Christian convention site. This year 520 attended the conference, up from 420 in 2018.
Most encouraging was the delegates who came along to be challenged in their thinking about how they can serve Christ with the rest of their lives. The theme this year was 'Undivided Devotion – Singleness, Marriage & the Kingdom of God'. Simon Flinders opened up the bible and spoke about devotion to God as the main thing we needed to be concerned about, whatever our marital status is. Phillip Jensen spoke from Matthew about the urgent importance that evangelism must have in our lives.
New at this year's MM was a Strand 4 for delegates who are no longer in the 'decision making' stage but have decided that they will be starting an MTS apprenticeship in 2020 or 2021. Some of the topics they looked at included
growing in godliness;
evangelism;
working with your MTS trainer; and
starting something from nothing
It was also great to see the number of women taking part in the Ministry Wives' group – from 7 in 2018 to over 25 this year.
Particularly encouraging was the participation of theological college students in the conference. They helped to lead small strand groups, welcome, direct parking and set up and take down all the gear. We asked one of them to give his own wrap-up report of MM, you can read Paul's response here.
As always, conversations about life and ministry were a key part of the conference. Every delegate met with an older leader or ministry couples to talk through ministry decisions. As well, mealtimes and breaks were a time of many important discussions. It certainly helped that the food provided by KCC was 1st class so everyone looked forward to meal times.
by Eric Thurston, MTS Director of Training
Don't miss out next year, CLICK HERE to sign up to the MTS Mission Minded 2020 Conference mailing list to get up-to-date information.