"It's important that we remember that Jesus came for everyone, including youth and children, and like us, they can know and understand who Jesus is."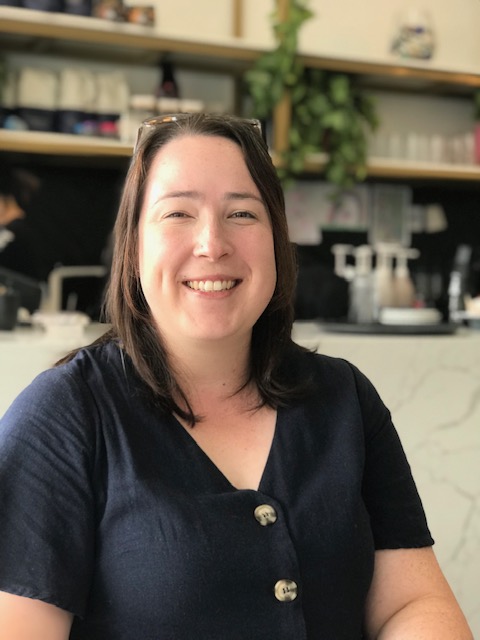 Emily Brown from St George North Anglican Church began her MTS apprenticeship at the end of January 2022. Having been blessed with knowing the gospel from a young age, she has a passion for kids and youth ministry. This passion led her to MTS.
The path to full-time ministry
Emily shares, "I always wanted to serve God, but I wasn't sure about an apprenticeship." She moved to Sydney in 2015 from the Illawarra and joined St George North Anglican Church. Here she continued to see God at work, shaping people through his saving Gospel.
"I found myself being asked, and asking myself, how I could keep serving God in full-time ministry." After many conversations, Emily said that the path to being an apprentice became clear. "I had previously dropped days at work so I could serve more, [and this showed me] more of the joy of sharing the gospel and seeing people transformed."
As Emily spent more time serving as a volunteer and reading God's word, she explored the idea of ministry. She shares how she was asking herself, "how I can serve and give more time to share the gospel with children? And so, it was about midway through [2021], …that it finally clicked for me."
The start of MTS
Emily began her MTS apprenticeship in January 2022 as the school term started up again. The start of her apprenticeship marked a significant shift. The shift from being a serving member of the church to being on staff at the church. She shares, "People were kind of like, 'Oh, so you're still working?', and I would say not in secular work, but yes, doing full-time ministry is my job now. MTS, that is my job."
​​Transitioning from serving in a volunteer capacity to serving in full-time vocational ministry, has been a 'hit the ground running' kind of experience for Emily. Her apprenticeship responsibilities include; involvement in kids and youth ministry coordination, talks for their weekly kids club, pastoral care, engaging with families, and co-leading a bible study.
Emily explains, "What [my apprenticeship] is day to day obviously looks a bit different. I might have a one-to-one booked, have staff meeting…then [be] prepping the full kids' program…"
Sharing time with her trainers, Phillip Colgan and Avril Lonsdale, and being equipped by them is also a highlight of the beginning of her apprenticeship. Emily says, "We have begun reading through some books and talking through theology."
She is currently reading The Trellis and the Vine by Colin Marshall and Tony Payne with Philip, and Growing Together by Melissa B. Kruger with Avril. Emily says she is also, "particularly looking forward to reading some more material on one-to-ones and leading bible studies."
Another big change was her involvement with the training side of kids' ministry. Before starting with MTS, she had been trained through her kids or youth minister. Now being a part of the staff team, Emily is enjoying being able to support and train other leaders.
"I've been a part of helping suggest different training …and thinking through how [to use that training] to serve your team. So, getting to know them, who they are, and trying to help them to use their strengths, and guide them as they lead."
The importance of youth and kids
When asked why kids and youth is of such importance in the church, Emily says, "As Christians, we want everyone to hear the gospel, at every age. It's important that we remember that Jesus came for everyone, including youth and children, and like us, they can know and understand who Jesus is."
She also shares she believes that "it's so important to teach children and youth about who God is, because there are so many things in this world trying to seek their attention."
As young people are curiously discovering the world, Emily sees the opportunity to teach about Jesus. She shares that "we should be inviting [kids and youth] to hear God's word. So it might shape them, and help them as they ask tough questions about life, knowing that God answers them in the Bible."
Through her MTS apprenticeship, Emily can work full-time in these all-important ministries. She is growing herself as a Christian leader, as well as helping to grow the fellow volunteer leaders she helps coordinate, and ultimately the young people she is serving.
Looking to the future two years of her apprenticeship, Emily says she is, "looking forward to learning more about God and myself as I serve alongside others. To grow in my character, convictions, and competencies. To learn how to encourage and support others as they grow in their faith. To work on and grow in how to share the gospel to different groups of people."
Want to learn more about starting an MTS apprenticeship program in your church? Visit https://mts.com.au/for-trainers/implement-apprenticeship/