For Katherine Ollis, Christianity when she was growing up was for Sundays. Each week Katherine and her family went to church, but they never spoke about God at home. Through attending kid's church, Katherine learnt a lot about Christianity. She never really questioned what she was learning and simply understood it as what she and her family believed in. 
Around the age of 12, her mum became a Christian and this marked a significant change in Katherine's life. Her family became more engaged with a great church, and she began to attend a youth group where she learnt a lot from the Bible and her understanding of Jesus grew.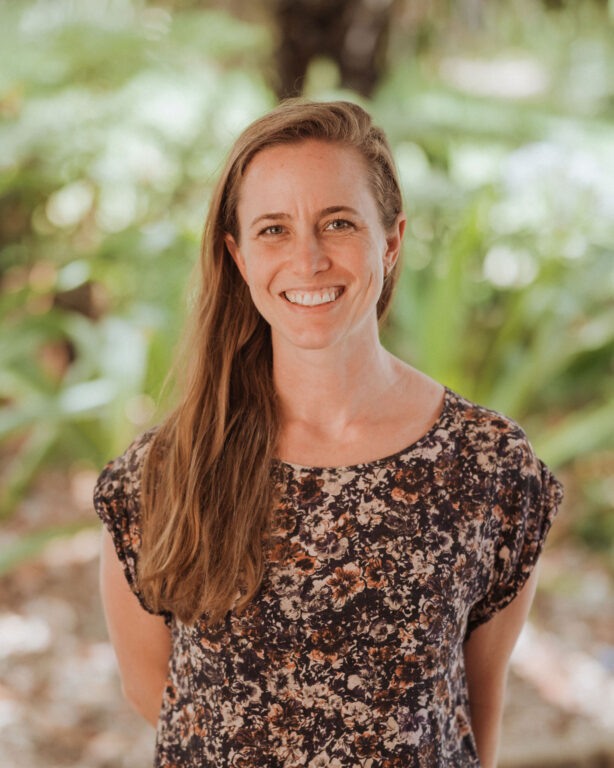 A love of learning turning into vocational ministry
Katherine's journey into ministry felt accidental from her point of view, but God was clearly behind it. It was an appreciation of study and learning that set her on the path that would reveal ministry to her. 
She says, "I loved taking notes in sermons and I was reading my Bible and had a commentary going along with it which I was really enjoying. My friend told me, 'you could do that every day if you studied at Trinity.'"
Katherine laughed off this idea initially as she never saw it being something she would be interested in pursuing. 
She shares, "I started studying at Trinity Theological College just purely out of interest. I wanted to learn more for myself, about what we Christians believe and be able to explain it to people. It was only about halfway through my MDiv course I realised 'I should probably go into ministry'." 
Katherine spent the rest of her study thinking through what ministry she'd like to pursue, and eventually landed on women's ministry. After finishing her Trinity study, she took up a role at Westminster Presbyterian Church Bull Creek (WPC).
Thrown in the deep end of training
Instead of heading down a path where she'd undertake an MTS apprenticeship herself, Katherine quickly found herself on the other side of the table – becoming a trainer for MTS apprentices instead.
Katherine had originally come across the MTS apprenticeship program while she was studying at University. "I was involved in Christian Union (CU) and I went to the public meetings and I was part of a bible study group. Often the MTS students would run the bible study groups and I thought it was interesting that they would do that, but it wasn't something I thought i'd ever do myself," she shares. 
After only a year of working at WPC, Katherine took on her first ministry trainee apprentice through MTS. She was very nervous about the experience but was able to co-train the apprentice alongside the church's lead pastor, Craig Newill. 
Katherine noted that Craig is very pro-training and always thinking about the next generation. "When I came on board, he had a lot of ideas for what a women's pastor might do. We met up regularly and talked about my role and what I could be doing and he was super enthusiastic about it," she shares. 
Around five years later, in 2022, Katherine took on a new apprentice named Janine. Then in 2023, she took on her third apprentice Adrienne. 
Cultivating the different strengths of apprentices
Typically Katherine meets up with each of her apprentices individually every week. Katherine says, "We'll either be working on something practical that they've got to do for ministry like a talk or event they're running, or doing a one-to-one. Reading the Bible with them and modelling how to do a one to one is important because they're both doing it with other people, who are younger Christians."
Another example of how she trains Janine and Adrienne is through feedback. Both apprentices are currently doing preaching training with Tim Thorburn. Tim is an MTS Entruster who is very passionate about the MTS training model, and provides training opportunities for apprentices in Western Australia.  
Katherine also checks in with Janine and Adrienne to see where 'they are at' theologically speaking and addresses any questions or topics they might want to discuss. They also talk about ministry in general, exploring questions like; 'what is women's ministry?', 'how do we look after people and help them to mature in their faith, and also care for them practically?'. Janine and Adrienne also attend staff meetings and pastoral meetings to get a taste of all the different aspects involved in ministry and running a church. 
A big part of Katherine's role is helping the apprentices reflect on their experiences in ministry. This is something she finds challenging but grows the apprentices greatly in the three C's (character, conviction and competency). 
She shares, "Feedback is super important because it's such a good way to learn … by reflecting on what you did last time and what you could improve on. It's good to go over feedback in our time together, but I find that really hard because I worry so much about upsetting them. That's a challenge for me to not avoid doing that, and I have to remind myself that they want the feedback because they want to get better."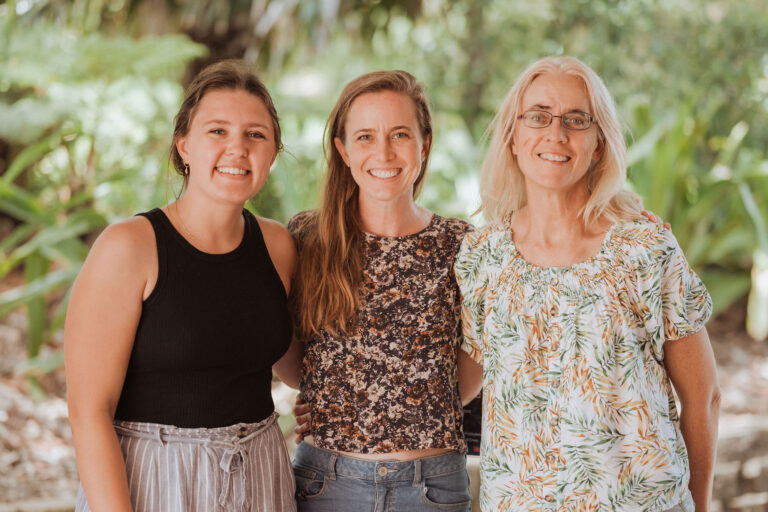 God growing his workers, from apprentices to trainers
When thinking through the growth and improvement of her MTS apprentices, Katherine says she refers back to 'the three C's'. "Character is the most important one of the three, we have a lot of input in their program about what they're learning and it has been great to see how they've changed over time," she says.
She shares, "In terms of competency it's really interesting because everyone comes to an apprenticeship from different backgrounds and they've got different skills."
Katherine has appreciated being able to praise God for the different giftings that He's given each one of them. She found something Ben Pfahlert, MTS National Director, said at the G8 conference this year very helpful regarding this. She reflects, "I really liked how Ben said that we want to aim for our apprentices to be better than us. I think if you don't have that in your head, then it can be quite an insecure thing when you feel like 'they did that so well and way better than I could have done', but actually that's the aim."
Katherine loves how her current apprentices are both confident and willing to give things a try. She says, "It's been great to see their desire to learn how to care for people and work with different people who they might not necessarily naturally click with, but are making an effort to connect and point them to Christ."
Although pursuing ministry and becoming an MTS trainer weren't part of Katherine's initial plan, God in His kindness has gifted her with the skills to be  a Gospel worker multiplier for Him. And she sees it as a gift and privilege to get to do God's work with him, by walking alongside other women as they learn character, conviction and competency.