Caitlin Roberts is just about to finish up her MTS apprenticeship at Crossroads Christian Church in Canberra, where she has been trained by Wendy Nicholls. MTS spoke to Caitlin about her experience being trained – and what she's thankful for.
How did you come to be doing an apprenticeship?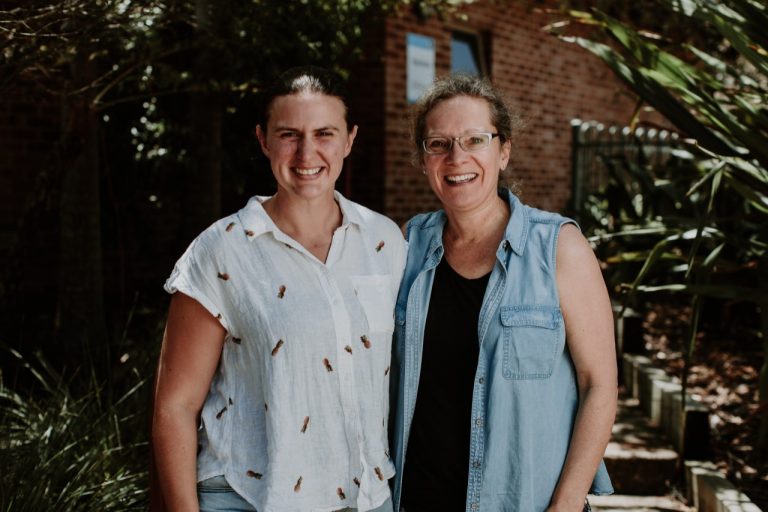 I worked as a florist for about seven to eight years. I was also involved in the church that I have been doing my apprenticeship at. I was doing a lot of ministry at church, but also was trying to keep up this full-time job. And so I was feeling the tensions of those things, wanting to do more ministry but also having full-time work. So I started just chatting to people a bit more about that. People had approached me to say that they thought I should give MTS ago. Over time, those tensions became too great. And things happened at work that made that easier to step back from that than I had originally anticipated. And so I stepped back from floristry work and started MTS beginning of 2019.
Your trainer has been Wendy Nicholls – what were your first impressions of her?
Wendy's a very gentle, softly spoken woman. And that was my first impression. But over the time, as I've spent more time with her, I realised that there are actually two sides to Wendy. She has strong convictions. She is not afraid to speak her opinion or to tell you when she has convictions about things.
Wendy is just great, caring for people, great at training people and has very strong convictions from the Bible.
How would you describe her approach to training – did she throw you in the deep end, or was she a little bit more gentle?
I'd say her approach was maybe a mix of the two. She had a reason for everything that she asked me to do. A couple of times, I definitely felt thrown in the deep end, but she was also was also always there when I needed her. It was not like she threw me in the deep end and then just walked away and was like, "your problem now, sink or swim!"
But she told me in the first few months of my apprenticeship that I had to do things that I didn't really feel comfortable doing, because she knew it would be good for me from a training perspective and good for me long-term. One of Wendy's phrases that she uses all the time is about seeing everything as a training opportunity.
As a trainer, she's very hands on. She was very intentional in creating opportunities and getting me to try things and do things and getting other people to give me opportunities to try different types of ministry.
What's next for you?
I will be starting at SMBC next year in Sydney, studying a Bachelor of Theology for the next three years. Beyond that, I would love to do something with kids and I want to keep overseas or cross-cultural ministry on my radar as well.
Did Wendy help you think about your next steps?
Absolutely. Wendy has helped me a lot with thinking about study because I came into MTS never having really done any official study. I didn't go to uni. I was also homeschooled so just had quite a flexible study schedule before MTS. I was keen to do ministry, but the thought of college was very scary.
Wendy has kept encouraging me to be open to the possibility of theological study. She helped me see study as a way to think as a whole about ministry, to be trained better in my theological understanding and my convictions of God.
So she's definitely helped me to see the benefits of study because I was reticent and she's helped me to have a bit of confidence that I can do it. She's also helped me not to get so caught up in the study itself, and to see it more as another step in the long-term.
What are you most thankful for about Wendy?
I want to thank her for letting me have a go at things that she definitely could have done better herself, but she gave me the opportunity so that I could learn. And she has done that countless times throughout these two years, giving me opportunities when I know that she probably would've loved to have done the things that she was letting me do and letting me do more poorly than she would have done herself!
I think I would thank Wendy, too, for the way things she's taught me about being in a ministry team. She's very loyal to those that she works alongside, but also very open and honest as well. And you would know that if you told her something, it wouldn't go beyond that.
I want to thank her for how highly she holds to God's word and for how she has showed me that and taught me that as well. She continually takes it back to Scripture, continually takes us back to prayer. And so I want to thank her for that training and for that foundation.