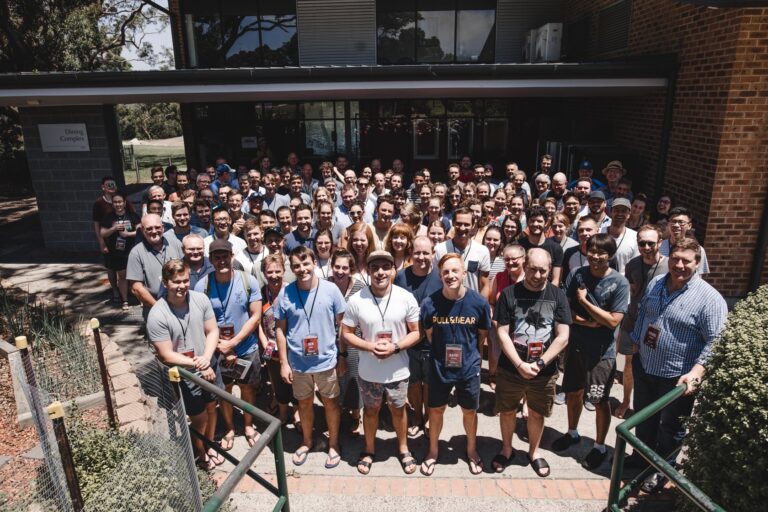 An MTS apprenticeship is the perfect way to prepare for full-time ministry, The apprenticeship is concerned with the training of apprentices to become ministers of the Word in their Character, Convictions and Competencies.
It gives you on the ground, real life, real ministry experience with real people under the supervision of an experienced gospel worker. It is 2 Timothy 2:2 lived out,
It is the best first step as you prepare for a lifetime of serving Jesus. Here are some reasons why.
You learn ministry
Ministry is about God, people, and life. It is the work of the spirit to transform us into the likeness of Christ, bringing the gospel to bear in people's lives.
So, when it comes to learning how to do that, the apprenticeship prepares the apprentices for ministry by doing ministry.
By doing an MTS apprenticeship, apprentices get hands-on experience in the day-to-day of full-time ministry. They are trained by experienced gospel workers in how to lead, train, pastorally care for others and more.
Plus, they are given experience in what ministry actually is and how to go about it in an organised way. In an apprenticeship, training tailored, it is ongoing and personal. Trainers give constant feedback and support to help apprentices do ministry well.
You learn about yourself
An MTS apprenticeship helps teach self-awareness and relationship skills. When you work in full-time ministry, you spend a lot of time with yourself. People matter, and how they react and respond to you is important.
Working in ministry helps to highlight your strengths and weaknesses. It shows you what you're naturally good at, reveals what you love to do in ministry and helps you understand where you might fall down or need help. It helps you figure out how God has wired and shaped you.
Aptitude for things is something to praise God for. Something to ask that He might use for his glory throughout your ministry work. The practical workings of ministry can help reveal this, and through an apprenticeship, you have the support and expertise to help you grow and improve.
You learn dependence on God
An MTS Apprenticeship teaches you to depend on God more than ever before. As you begin to build financial partnerships, as you leave work and potentially change living situations, you will spend more time praying – asking God and thanking God for all that he provides for you
Throughout the apprenticeship, you can't escape the highs and lows of ministry. You have to 'cast your bread upon the waters' and trust God, as it says in Ecclesiastes 11. This is true for you as you start, and even more so as you progress in ministry. As a worker in His harvest, you will learn to fully trust Him for any and all of the progress He might make in people's lives.
You learn humility
In the apprenticeship, you will become acutely aware of how much you still have to learn. A realisation of your limitations before God, and how ill-equipped you feel for the ministry that is set out before you.
And as you learn humility, just as the apostle Paul learned, God's grace was sufficient for him and His power is made perfect in weakness through the pain and suffering he endured in ministry. (2 Cor 12:9)
You learn about the bible
As you spend time reading the bible by yourself, with others, teaching the bible and more during your apprenticeship – you will learn lots about the bible yourself. These experiences are the foundation of getting deeper into God's word. They will help with the journey of learning how to teach the bible to others better. More time spent in the bible will grow you into a more mature Christian and a better servant of the Gospel.
So why do an MTS apprenticeship? So many reasons!
– You learn ministry
– You learn about yourself
– You learn dependence on God
– You learn humility
– You learn about the bible
Plus much much more.
An MTS apprenticeship is a great opportunity, a great first step to grow as a Christian leader and be equipped for a lifetime of proclaiming Jesus You have your trainer sitting next to you, giving you guidance and instructions. You also have the grace of those around you, knowing you are learning and training on the job.