Teaching Christian SRE (Special Religious Education, also known as Scripture) is a big part of the MTS experience for many apprentices. But it can also be one of the most daunting parts. Entering a school classroom full of unknown kids can cause anxiety for even the most experienced Bible teacher.
You're on someone else's territory, trying to stick to a carefully controlled curriculum, and your life and doctrine are being scrutinised by students, staff and parents alike.
Yes, it sounds a bit scary. But according to Murray Norman, CEO of Christian SRE in NSW, it's completely worth it.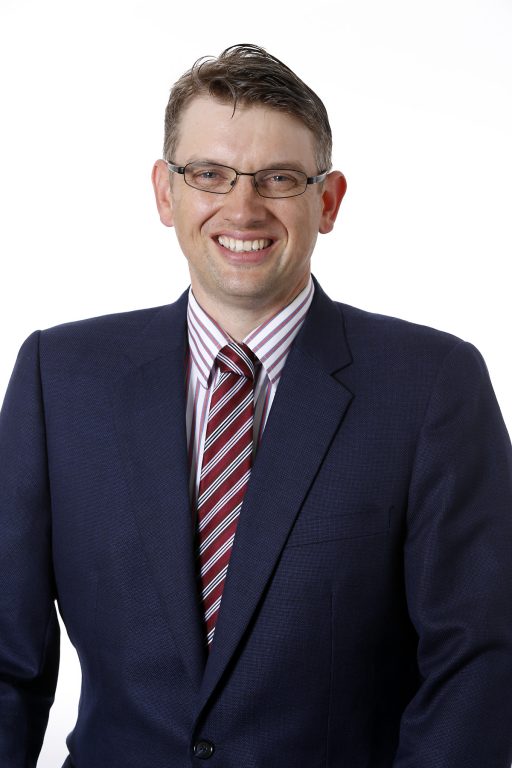 As Murray explains, there are 800,000 students in NSW public schools alone – that's two-thirds of school aged children. And up to 380,000 of them are enrolled in Christian SRE classes across primary and high schools. That's a huge number of kids whose parents have specifically granted their permission for them to be taught about Jesus – and in NSW, time is set aside in school hours for this.
This is not a privilege to be taken for granted.
Part of Murray's role is to ensure that this privilege continues in NSW for future generations.
"I work with churches and leaders within different denominations, to work with government and the Department of Education to set the infrastructure with which we teach religious education in New South Wales. I work with the denominations so that volunteers can put their hand up, that they can be well-trained, have curriculums, be welcomed into schools, and that we're working professionally in a school environment so that we get to tell young people about Jesus," Murray explains.
Week to week, Murray is advocating with politicians, meeting with a number of groups, designing campaigns to reach parents, and engaging with the NSW Department of Education, which he describes as "one of the largest bureaucracies in the Southern Hemisphere".
Strong relationships
Despite this bureaucracy, over his time in the role, Murray has seen the strong relationship that faith groups and the Christian community have formed with the Department. At the moment, SRE teachers are mostly a welcome and valued part of school communities. That was particularly evident during the height of the pandemic. "Last year, we were seen as an essential service in helping young people process the
COVID experience," Murray shares. SRE teachers were generally able to get back into schools in NSW as early as Term 3, welcomed back by principals who recognised that SRE helped students to frame and understand the pandemic through a more holistic lens than science and health classes alone could provide.
On a local level, churches invest much time and effort into forming close relationships with the schools in which they teach SRE. Teachers can be seen as a deeply important part of the school community. Murray recalls one teacher, finally retiring after years of teaching kindergarten SRE classes at age 80, being fondly farewelled by the school. "The principal was genuinely sad that Pat wouldn't be coming, because the kids loved her so much and they saw her as a grandmother figure," Murray shares.
Murray believes it's the personal connection between an SRE teacher and their school that makes all the difference. "It's not YouTube, it's not an internet site. It's actually a real person in your community that has lived this stuff out, sharing with young people. I think we saw in COVID the real personal connection, people actually sharing how things make them feel, is really important and technology doesn't solve all problems."
Strong curriculum
Another reason that SRE in NSW is currently still available is the strength of the curriculum. In line with modern educational practices, the various curriculums used in Christian SRE classes have been designed to help young people find answers themselves and investigate deeply, rather than simply learn stories and facts by rote.
"It's not so much the teacher coming in and saying, 'Look, the Bible's true. Jesus is true.'. That's not what we're doing in SRE," Murray explains. "What we're doing in SRE, is saying that the Bible is God's Word to us. It allows us to learn and it brings us a whole lot of things that we can learn from, but we need to ask questions about that. We need to explore it for ourselves and discover what it means for us."
While the curriculum does allow space for this questioning and personal investigation, that's not to say it's not rigorous. The curriculum has been extensively reviewed and vetted, and SRE teachers are well trained to deliver it in line with Department expectations. The fact that teachers tend to take this responsibility very seriously means that the Department can continue to trust them to responsibly pass on the key tenets of Christianity without introducing unnecessary controversy.
Strong training
Training for SRE teachers in NSW is also very extensive. Teachers are trained in classroom management and child protection, of course, but it doesn't end there. "I think, like the Bible talks about, it's very important that as we teach the next generation, we're very careful in what we teach. We need to be very wise in the way that we teach. And so some of that is how to prepare a lesson. Some of that is how do I communicate this? But also, how do I understand what I'm actually teaching? I need to not only teach it, but I actually need to be able to believe it and live it out," Murray explains.
Churches want their teachers to be able to confidently answer questions, to stand up for what they believe, and to represent Christ to their classes with grace and humility. And this thorough training is yet another reason why SRE remains welcome in NSW.
A privilege for MTS apprentices 
Murray and many others like him have worked hard over the years to ensure that SRE classes continue in NSW, and for now their efforts – and the prayers of thousands more Christians – have been rewarded.
So while this privilege remains, Murray urges all MTS apprentices to face their fears, get trained and get into the classroom.
"While you're doing MTS, it's an awesome opportunity to engage and bring in your community and maybe do something outside your comfort zone. I can guarantee, if you're going to be in a church in the future, you should and need to engage with families. And everyone's kids are going to school and two-thirds of NSW school students are in public schools around the state," Murray explains.
But he does offer some words of advice, reminding apprentices that teaching SRE isn't just about gaining ministry experience. "Students are not guinea pigs, you're there to actually serve them and teach them. They're not there to train you," he explains (that's what your trainer is for!). "Schools really love younger people coming in and spending time with students, but we need to have open eyes."
For trainers:
Are your apprentices involved in the privilege of teaching Christian SRE? If your church doesn't currently teach SRE, consider partnering with another local church to give your apprentices this opportunity.
For apprentices:
How can you grow in your ability to teach Christian SRE this year? Remember Murray's advice: students are not guinea pigs. Teaching them is a privilege and a responsibility!
For supporters:
Thank God for SRE in schools in Australia, and particularly in NSW. Pray for Murray and others like him as they continue to advocate for SRE to remain part of the curriculum, providing students with this vital opportunity to explore faith in the classroom. Pray that MTS apprentices who teach Christian SRE would be well equipped for this experience.