MTS Recruit's unique conference structure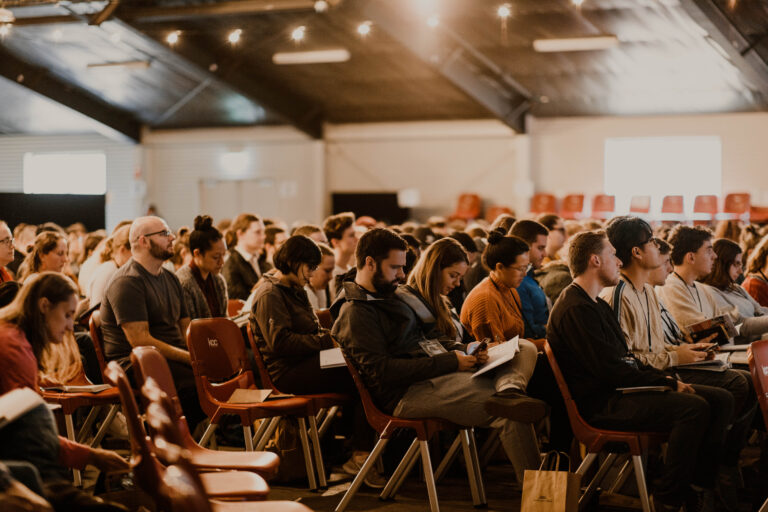 The common conference structure includes main talks and smaller seminars, with time to connect with other attendees over food and drink. This is a great structure that enables you ample opportunity to learn and socialise! But what about when you need more?
When you attend MTS Recruit you experience a unique conference program designed to help you consider how to serve God – whether you are considering ministry or currently working in a church or similar.
As well as all-in sessions, Recruit also includes peer groups and one-to-one mentoring!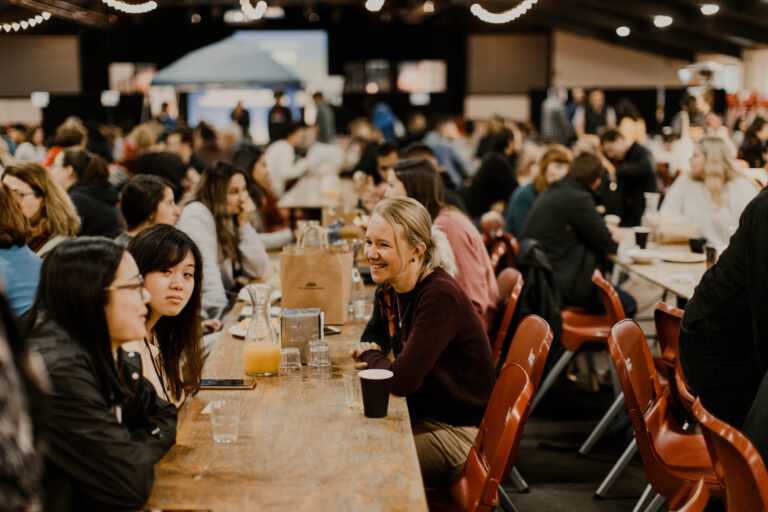 ALL-IN SESSIONS
Be challenged by the active word of God through faithful bible teaching that points to gospel needs in our world today.
PEER GROUPS
Meet with others in your region who are at the same stage of thinking about vocational ministry. Those in Strand #1 are just starting to ponder a change of course in life. Those in Strand #4 are planning to satrt a ministry apprentcieship in the next calendar year. Consider what your gospel future might hold as you reflect on God's word together.
ONE-TO-ONE MENTORING DISCUSSION
A one-hour discussion with a mature Christian leader to think about your own ministry path. Ask questions and get guidance and advice tailored to your life circumstance. (Delegates fill out a short survey prior to mentoring to enhance the usefulness of the discussion).
Why include peer groups and mentoring?
At MTS we understand how unique every person's situation is. We know the call to ministry is complex, and that it takes prayerful consideration, biblical conviction and the wisdom of mature disciples alongside you.
Through peer groups and mentoring, you get to experience all these things as a part of Recruit!
The power of one-to-one mentoring
Every person who comes to the MTS Recruit Conference gets to have a one-to-one conversation with someone who is further down the vocational ministry path than them. This means that every attendee is invested in deeply, and uniquely. It is our earnest desire to help every person be equipped to make the best decision going forward in their ministry.
Organising this mentoring between attendees is a huge undertaking, and we are grateful to God for the MTS team (comprising volunteers and staff) who make it happen. Every year attendees tell us that mentoring was a huge highlight!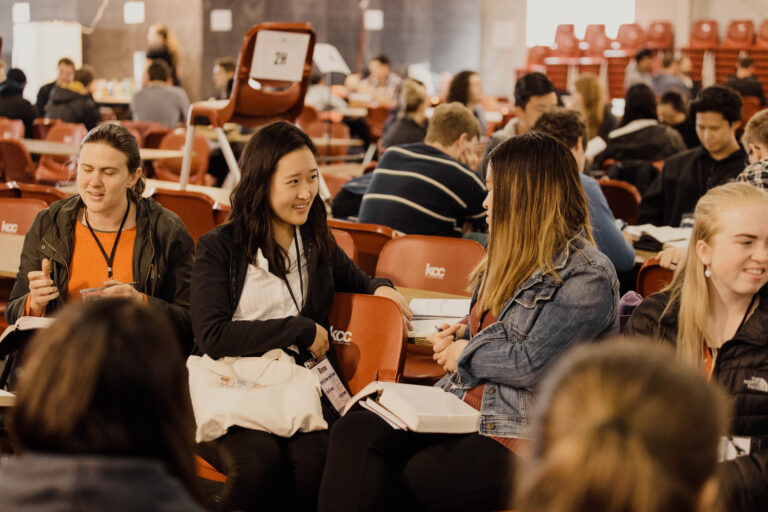 How does mentoring at MTS Recruit work?
Mentors ask their mentees 5 questions around the acronym GROOW.
G | What are your long-term goals with regard to vocational Gospel Ministry? What Gospel job has greater appeal than others? For example; Kids Ministry, Scripture in Schools, Aged Care Chaplaincy, Church Planting etc.
R | What is the reality of your situation at the moment? What Gospel proclamation ministries are you involved in now?
O | What opportunities exist in the future? For example; Are you bi-lingual or cross-culturally experienced?
O | What obstacles might be in the way? For example; Do you have responsibilities to care for unwell family members?
W | What's next? What is one concrete step you can take, one SMART Goal you can action after this conference?
Join us at MTS Recruit this year and experience mentoring for yourself! Visit www.mtsrecruit.online/ to register for a local conference gathering near you.