The growth of ministry apprentices in Zimbabwe with Antony Dandato
'Then he said to his disciples, "The harvest is plentiful but the workers are few. Ask the Lord of the harvest, therefore, to send out workers into his harvest field."'
– Matthew 9:37-38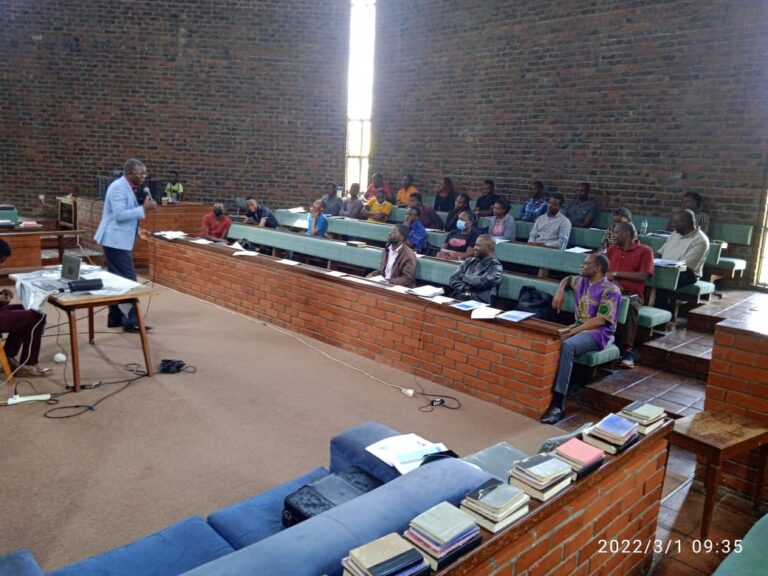 As Jesus says in Matthew Chapter 9, the harvest is plentiful but the workers are few. For Antony Dandato, this was a prevalent truth in Zimbabwe and throughout Africa. While studying at George Whitfield Theological College in South Africa in 2006, Antony discovered the power of ministry apprenticeships for training gospel workers. He shares, "I later got to see that some of my classmates had done ministry apprenticeships. They would ask questions in class that I didn't, and I wondered where they were finding those questions. Yet I could see how important [the questions] were."
Once he was convicted of the importance of ministry apprenticeships, Antony sought out his own apprenticeship. Through the help of the then George Whitfield Theological College principal Dr David Seccombe, Antony connected with Tim Thorburn in Perth and did his apprenticeship under him at the Australian Fellowship of Evangelical Students at the University of Western Australia in 2009-2010. 
Establishing Ministry Apprenticeship Training in Zimbabwe
Following his apprenticeship, Antony returned to Zimbabwe to continue his ministry. Antony began a role as a staff worker with the Fellowship of Christian Unions in Zimbabwe (FOCUS Zimbabwe) on campus at Harare Institute of Technology University, Harare Polytechnic College and Morgan Zintec Teachers' College, where he did walk-up evangelism, 1-1 discipleship, public meetings and more. Through a few years in this ministry, Antony began to "identify people who are challenged to think about full-time ministry." This was the beginning of MAT (Ministry Apprenticeship Training, Antony's version of MTS in Zimbabwe).
Antony says, "And then later on [we began] to see those pop up who show the qualities, the interest, the capacity, the gifting, the skills and the hunger and thirst for God's word and the commitment to love other people, to love God."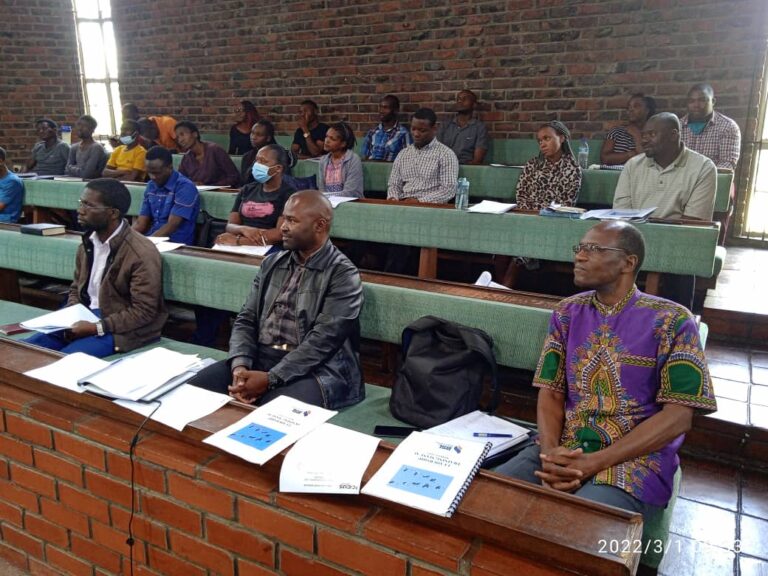 Establishing MAT and raising up apprentices comes with extra challenges in Zimbabwe. Antony shares that for potential apprentices, challenging them to think about ministry is very difficult. He says, "Going into ministry is like signing up for poverty. So many do not go into ministry. In fact, those who are good. You are not likely to get them into ministry because they are likely to have a lot of responsibilities and expectations on them from family and different places."
Antony shares that this meant the start of MAT was extra challenging. He shares, "My first apprentice was a failure. He dropped out after a couple of weeks. We didn't have any money to give him. We could not resource him. So he ended up looking for work."
After this initial experience, Antony persevered through the strength of God and took on a second apprentice. He says, 'For the second [apprentice]… I just used my personal support to kind of look after him and look after myself. But there were times where we would go for months without support. By God's grace, he made it through. He's now graduated from Bible college …so [we are] looking forward to seeing him back next year." 
The challenge of minimal resources
Resourcing is still a struggle for MAT. Antony shares his gratefulness to God for raising up workers despite resource difficulties. He says, "​​at the moment we are restricting how many we take on board. We only give them a basic [wage]. our apprentices get $70 US dollars per month, which is equivalent to $100 Australian dollars. It's nothing, it's not even enough to pay for rent and food."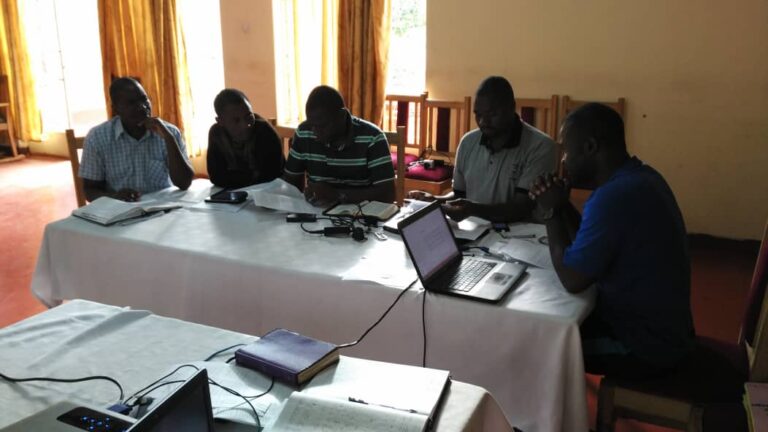 Despite these challenges, God is working through MAT and has grown the ministry. MAT has gone from just one apprentice in 2016 to up to 15 apprentices in 2022. They have also trained 30 trainers who are able to take on apprentices. 
MAT apprentices experience very similar training and ministry to MTS apprentices. Their apprenticeships involve ministry on campuses and in churches like 1-1 discipleship, leading bible studies, doing evangelism and leading training. Antony says in addition to practical training and time in the bible, "we get them to read books like the Growth Groups Manual by Colin Marshall, One-to-One by Sophie De Witt, The King of God's Kingdom by David Seccombe, Systematic Theology by Wayne Grudem" and more. 
Committing MAT and Zimbabwe to God in prayer
Antony asks for the support of the world in praying for apprenticeships in Zimbabwe. He says, "We are confident that what God has begun, he will bring it to completion. So just pray that God continues to give us the right people. People who are teachable. Who want to learn and are hungry for God's word. People love God and love his people."
You can also further pray for MAT and ministry in Zimbabwe by praying:
That those doing God's work are growing day-by-day to better reflect Christ's character and godliness, that they will have total dependence on God.

That God gives Antony and MAT wisdom to prepare their apprentices for ministry and its challenges in Zimbabwe.

Thanks to God for the apprentices MAT has trained, and especially for those who are currently being trained. Ask that they may have perseverance.

That God gives Zimbabwe a good government, and that the country can experience economic growth and productivity. 

Thank God for MTS and Tim Thorburn and the work they have been doing in supporting MAT through training and resources.

That God would continue to abundantly bless MTS and MAT, for the sake of the gospel in Australia and in Africa.

That God would grow the movement of MTS and MAT in other countries, to train more workers in those places.