Chris Barnes is the Pastor of Baranduda Community Church, near Albury/Wodonga, and in 2023, has started training his first MTS Apprentice. 
Before Chris even considered ministry himself, he was exposed to MTS. When he first met his now-wife Kathy in 1999, she was part of an AFES group in Albury and was considering an AFES/MTS apprenticeship at the time. 
Chris reflects, "I've known of [MTS] since then, and have always been thinking that it's a great model. When I came into the role with our church, right from the start, I had a vision to be able to take on trainees."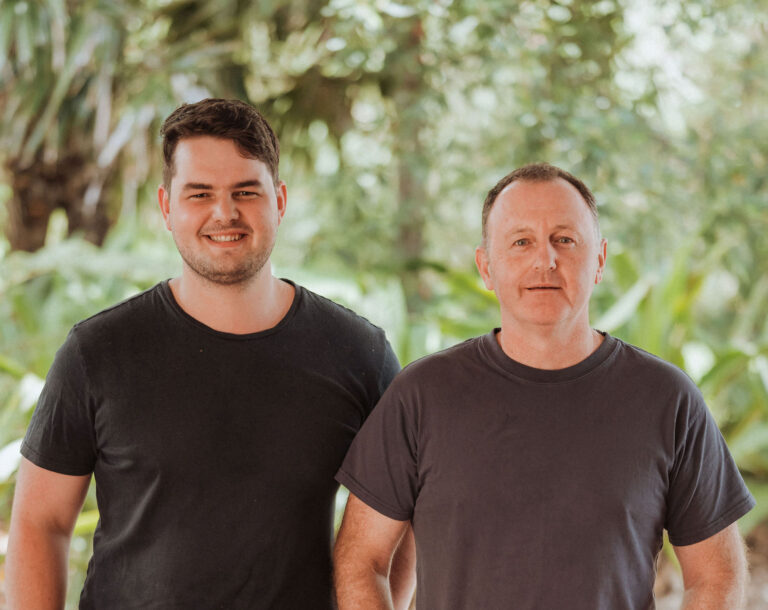 Moving into ministry 
While doing ministry was always potentially on the cards for Chris and Kathy, Chris' current role came about in an interesting way. After being part of a disciple-making community considering mission and ministry, Chris and Kathy joined their church, Baranduda Community Church, as members. 
The church had been planted in 2000, and Chris and Kathy were keen to serve there. He shares, "[We] had a strong conviction that we could be serving the church more fully and more faithfully. And so started to take on more serving roles and more ministry roles. The church was quite small at that time, and didn't have a pastor."
After years of working as a secondary school teacher and serving voluntarily in the church, Chris was asked to take up the role of Pastor in 2012. 
He reflects, "I went through [Reach Australia], mostly to find out whether it was a wise idea or not. Hoping they might say no, but they actually said to go for it. And so I was teaching, I was pastoring and I was studying at the same time for a while."
Chris started as a part-time pastor while teaching and doing theological study through Ridley College. In 2015 the church was able to support him to do the role full-time, so he gave up teaching and gave all his time to work at church. 
Building a culture of training 
For Chris and Baranduda Community Church, it's a blessing to be starting MTS in 2023. Chris shares, "Our church is part of FIEC, we're often talking about MTS. So it's been on the radar all along as that would be an awesome thing, [and us asking] when can we get to that place? We've been thinking about it and praying about it. We've had a few kinda false steps in that direction. But now we're at a size where we can support an MTS apprentice."
Now having a steady stream of MTS apprentices is part of the church's five-year plan and vision.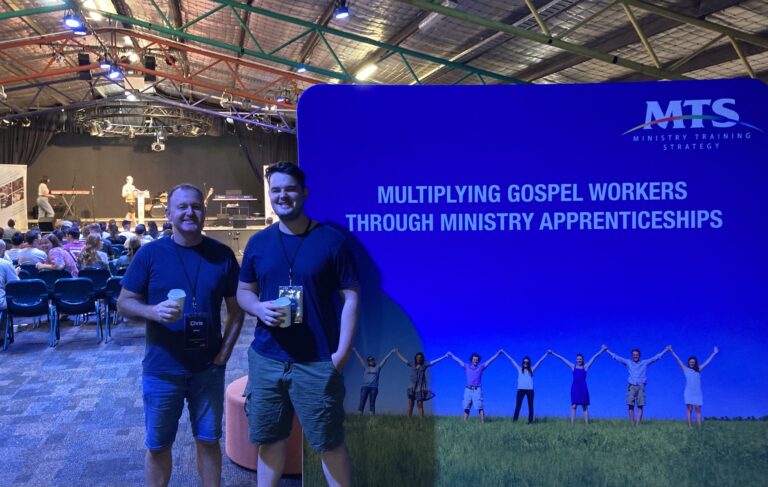 Jesse den Butter is the apprentice who started at Baranduda Community Church this year. Chris says of Jesse, "He's a gifted young man and he's a guy who, God-willing, will become a pastor of a church or enter full-time ministry of some capacity."
In his apprenticeship, Jesse has a variety of responsibilities under Chris as his trainer. He is involved in youth ministry and leadership, doing 1-1 bible reading and pastoral care, preaching, and through the lens of the 5Ms Portfolio model is considering how to mobilise people into ministry. 
Chris shares, "We meet up regularly, Jesse and I. We meet weekly as part of the staff team, and then he and I deliberately meet up once a fortnight. We're doing the curriculum model (Conviction, Character and Competence) and so we spend a bit of time catching up with how he's going in his walk with the Lord, looking at a few different things that will equip him and talking about ministry stuff."
Although they previously had a mentor/mentee relationship, Chris is excited by how MTS enables him to better support Jesse. He says, "This transition to MTS has really just given [Jesse and I] more time and reason and structure to what we are doing. The more I do it, the more excited I get. I just see that it's really good."
MTS is a whole church thing
To others considering starting MTS in their church, Chris has a few encouragements, he shares:
"We're not a big church, we're a regional church. And so [putting on an apprentice] comes with a big cost. Jesse is married, he has a child, and we chose to support him (alongside him raising funds). So helping your church get the vision for why MTS fits into God's plan, and having the kingdom mindset around that is important. Sometimes people think of MTS as the kind of big church thing, but anyone can do it. You just gotta have the will, the vision and the capacity."