Rhett Harris has Turned from Blue to Gold!
Dear MTS Movement,
There were a lot of confused faces on day 1 of G8 when I said, "What we want in the MTS Movement is gold people not just blue people".
In the opening address at the MTS G8 National Apprentice and Trainer Conference I shared the MTS Vision and talked about the need for Gospel workers in our nation and the world (Click here to listen to address. It starts after prayer at 1:21 mins)
I also explained that since 2010 every registered MTS Apprentice in Australia gets a gift when they graduate. They get given a blue athletes baton (made of aluminium) which is engraved with the MTS signature Bible verse "2 Timothy 2:2". The reason we give these gifts to apprentices at the end of their 2 years is to remind them to keep passing on the baton of the Gospel; to remind them to entrust the gospel to reliable people who will be able to teach others.
Graduating apprentices love getting their blue baton.
As time ticked away, we realised that we also wanted to recognise people who had trained apprentices who had gone onto train apprentices. We call these people Entrusters; again, using the language of 2 Timothy 2:2. We decided to give Entrusters a gold baton.
God willing, the MTS movement will raise up thousands of Gospel workers much quicker if each graduating apprentice, a blue person, aims to become an MTS Grandparent themselves, a gold person.
It was very exciting at G8 2020 because we got to present our most recent Entruster, Rhett Harris (EV Church, Erina).
Please ask God to grow up many gold people in the MTS Movement.
Benny (Ben Pfahlert)
MTS National Director
P.S. Rhett's baton was engraved with the words, "MTS Entruster #22, Rhett Harris".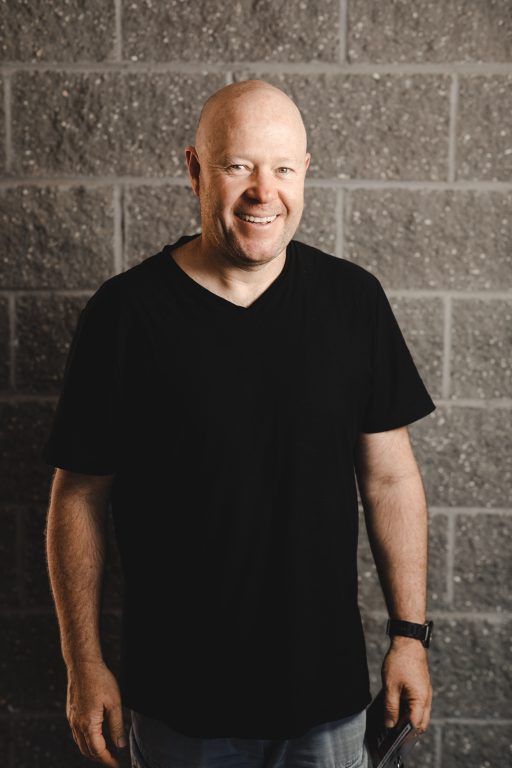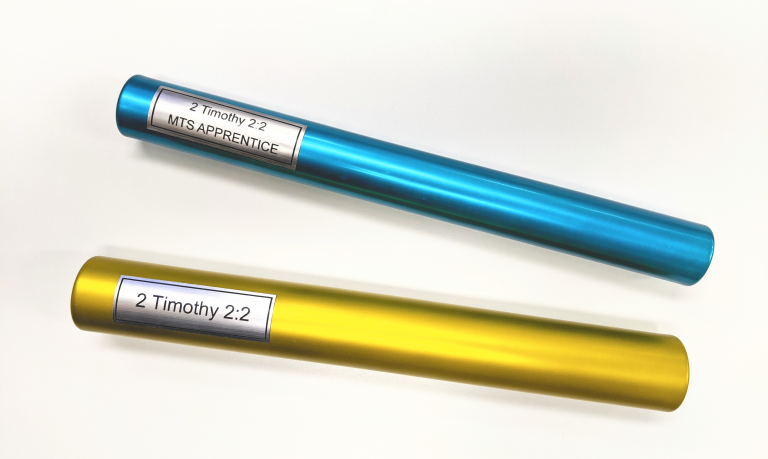 ---
Get all the latest MTS Partner News
Subscribe to MTS Partner News, our once a month email update on what's happening in the MTS network