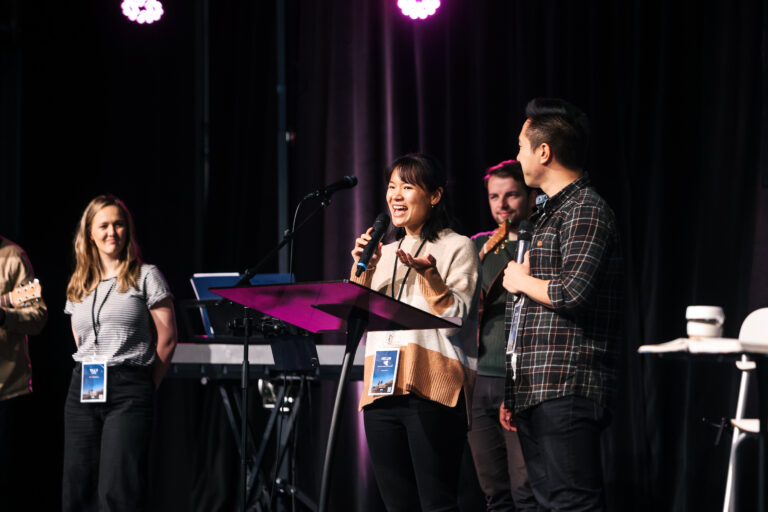 MTS Recruit Katoomba 2023 has come and gone, and what a great time it was! On the October long weekend, 312 men and women made their way to the mountainous Katoomba Christian Convention Centre.
Our annual Recruit Katoomba conference is THE conference for those in Greater Sydney and Regional NSW considering gospel work, doing theological college or working in ministry. It's a weekend of fellowship, teaching from God's Word, and mentoring/mentorship from Christian brothers and sisters. 
And the 2023 conference was no exception!
What was learnt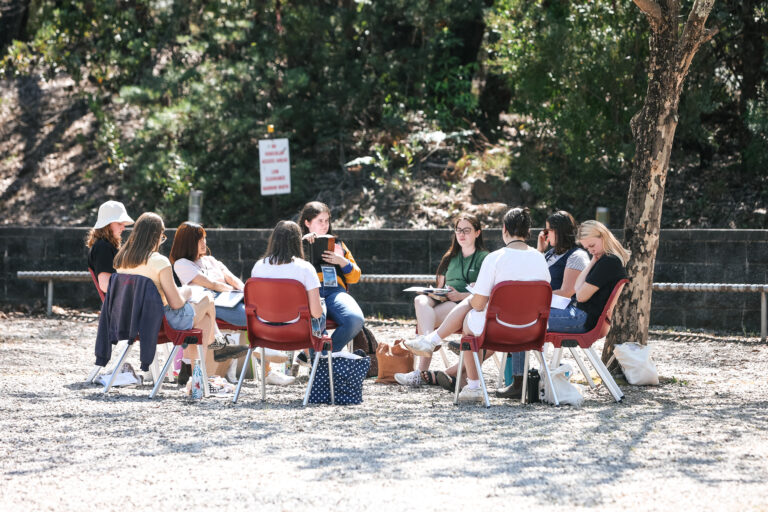 Recruit involves a mix of focus sessions, main sessions, peer groups, mentoring and elective sessions. 
In the main sessions, attendees heard talks from Kanishka Raffel, the Anglican Archbishop of Sydney. Kanishka's strong passion for the goodness of the gospel clearly shone through in each word he preached. Attendees came away feeling 'more in love with Jesus' and motivated to consider how this might change their days, weeks and entire lives.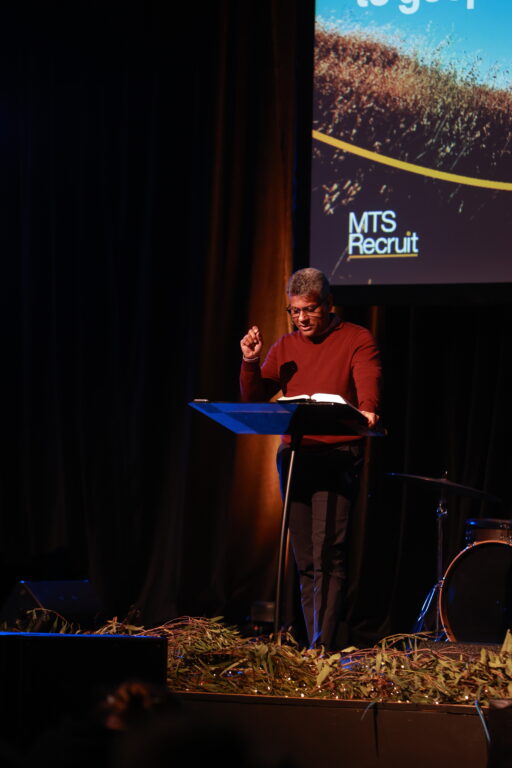 Current apprentice and attendee Emma says, "Kanishka's talks helped me see what a beautiful heart Jesus has! He came not to be served, but to serve. He came not for the righteous, but for sinners. He was 'with' his disciples, 'with' the tax collectors, 'with' sinners, 'with' the lost. Many people haven't rejected the gospel, they just haven't heard it yet. I once was lost, but now am found. Who else could you want to live for?!" 
In the morning focus sessions, MC's, Nathan and Helen Xing (MTS Apprentices at St John's Anglican Cathedral, Parramatta) helped to align the hearts and minds of those attending to focus on each big day of thinking. 
They helped attendees reflect on what distractions were filling their minds and what emotions they were feeling as they gathered together as people in many different stages of ministry thinking.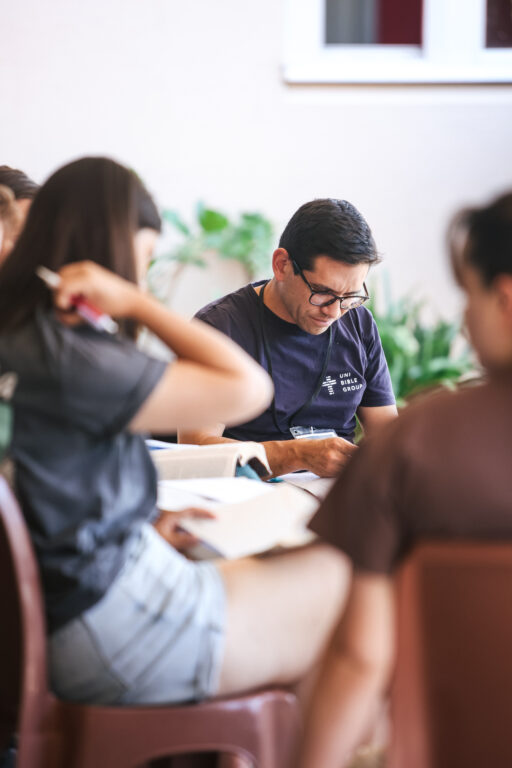 Attendees were then given time to give all these reflections to our good Lord in prayer before MTS National Director, Ben Pfahlert, spoke about the heart of Jesus – his servant and seeking heart.
In addition to these sessions attendees were taught and encouraged by the other aspects of the program. 
Meals together encouraged rich fellowship that transcended life stage, current vocation, church, area and more

Peer Groups gathered others in the same stage of ministry thinking to wrestle with the Scriptures, ask questions and help each other take the next steps in considering how to use their whole life to serve Jesus

Mentoring paired those working in or currently training in gospel work with those considering it to help them wisely think through the future

Electives provided training on a variety of topics including; 

Ministry vs. Work: Can you do both?

Seasons in Life: How to make the most of your singleness and marriage for the gospel

Roadblocks to Ministry: Money and Family

Evangelism: Making Disciples of Everyday People

Training in Ministry: Which pathway should I choose?

And more!
What attendees said
"Loved having moments to pause and reflect on what we have learnt – often doesn't happen at these big conferences and I can easily brush off challenges because I don't have time to reflect and pray about them."
"Absolutely amazing morning sessions, loved how quick the talks were but they were some of the most convicting and engaging talks this weekend."
"It was so good being able to look at Bible passages and then reflect on how it could be used in my ministry now and into the future. And just reminding me how good it is to do MTS."

What you can pray for
🙏 Please be praying for our Delegates, Apprentices, Bible College Students, and Gospel Workers who attended the conference. Pray that they would continue to be struck anew with the goodness of the gospel.
🙏 Please pray for the Lord of the harvest to send workers into his fields so that many may come to know Jesus.
🙏 Please pray that Delegates will continue to seriously consider their next step in thinking about gospel ministry.