Training together for gospel work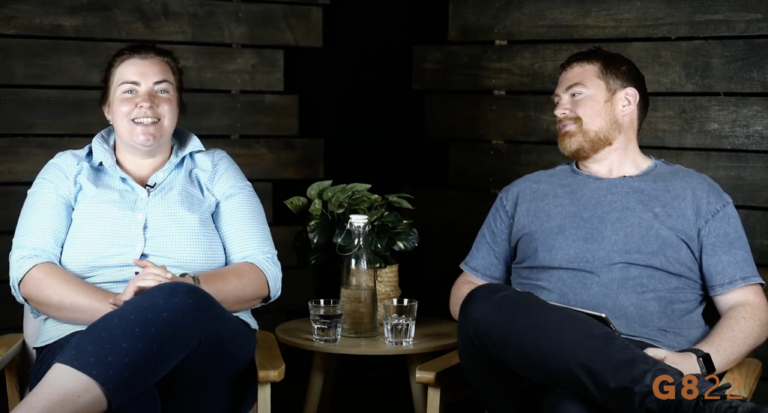 Ministry work is a joy, but can also feel like going through many busy motions. This makes time carved out of the regular ministry schedule to focus and be encouraged by fellow ministry workers increasingly important.
The recent MTS G8 conference brought trainers and apprentices together under one virtual roof, to instil in them the importance of God's word forming their character and practice, and to prepare them for training and ministry in the year ahead.
Teresa Lee, who is a member of MBM Church Parramatta, was a part of the G8 committee. She is also a former apprentice and an MTS trainer. Teresa said of the conference, "It is such an important, strategic, kickoff training platform for the year."
Bringing all involved in MTS together
The national G8 conference involved MTS trainers and apprentices from all around Australia, in all different places and roles. Teresa also reflected on the nature of coming together from all places, saying, "It was just wonderful to meet people from lots of different contexts, urban and rural and interstate."
Despite having to run for a second year online, G8 2022 was attended by over 180 people across all 8 states and territories of Australia. Sessions included; sermons from the Old Testament to spur delegates on in their ministries, practical reminders and encouragements of ministry principles, specific trainer and apprentice sessions, talks on gaining a deeper understanding of God's word and time to network together.
Training and teaching
MTS National Director Ben Pfahlert gave three talks on 1 Kings 16-18 under the title, Guard the Gospel. The lives of two courageous leaders of old (Elijah and Obadiah), were examined to inspire leaders of today: MTS' apprentices and trainers. Teresa shared, "Ben's talks on 1 Kings were really good, and helped us to remember what it looks like to serve Jesus in tough times."
The ministry principles talks by Greg Lee aimed to help both trainers and apprentices think about the big ideas that sit behind all the ministries. Feedback from everyone involved said these were a big highlight. As a former trainer, Teresa agreed these talks were super valuable, saying, "Every time you hear these ministry principles again, it's directed at the ministry trainees, but the trainers all sit there going 'yes'! With juggling so many commitments in life, it can be easy to lose focus. The business of ministry life kind of wears you down, and actually taking the time to be reminded and refocus is worth it."
Staying connected with one another
Reflecting on the organisation of the second online G8 conference Teresa said, "This year we tried to have a bit more interaction. Having everything on YouTube meant that people were able to have live chats." This included the online network sessions where she shared, "People said they enjoyed some good times with people in their network groups. They were able to link with different apprentices around the state, or even Australia."
The opportunity through G8 to network with apprentices and trainers from different places was also a delegate highlight. One apprentice shared, "To have the chance to meet and get to know other apprentices and talk through our journeys so far, our plans, concerns and hopes for the year to come was incredibly encouraging."
Women and men as partners in the gospel
In addition to these talks and meetings, there were also workshop sessions to help answer frequently asked questions about ministry for apprentices.
One of these workshops was a Women's Ministry Forum, which Teresa was involved in organising. She said, "It was a wonderful highlight for me, to collaborate with some wonderful women who serve in ministry and to think through how we can serve God together in our different stages of life."
The session also explored how women and men can work together in ministry as partners in the gospel. It involved many good conversations and raised helpful questions to be discussed. Teresa said there were a range of women on the panel, including "A full-time mum with four kids, …a single woman working on a church staff team," and more representations of women doing ministry, both paid and unpaid.
Training apprentices throughout the world
As a part of the conference, we also held a financial appeal for Trinity Church Morningside. With the help of attendees to G8 2021, Trinity Church Morningside took on two 1st Year Apprentices, Muzwe and Jasmine. Now, after an extremely difficult year for the nation of South Africa, they need support to continue into their 2nd Year.
Through the generosity of our G8 delegates, we have raised $5,065 to support Muzwe and Jasmine. We have also partnered with Anglican Aid who are matching these donations up to $5000! These funds will enable Muzwe and Jasmine to continue their work of raising more workers for the harvest in Durban, South Africa.
We thank God for all our apprentices, trainers and supporters. We also thank Him for the G8 conference and how he works to equip us for gospel work.
To learn more about G8 and save the date for 2023, visit g8nationalconference.com.au