Jake Martin is a second-year apprentice from Warrnambool Presbyterian Church in Southwest Victoria. Jake moved to Warrnambool Presbyterian church with his wife Hannah and their 2-year-old son Tobias.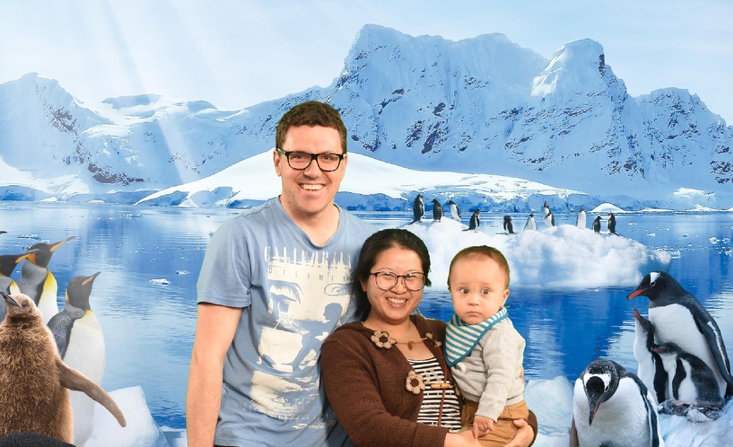 Jake shares, "It only took a few trips into the country and visits to churches without ministers for God to convince me of the need for gospel workers in regional areas. As a teacher who absolutely loves the job, it was very hard to leave but easy in the sense that I knew I had to."
At the end of 2021, Jake left his teaching career and commenced an MTS apprenticeship at Warrnambool in January 2022. Now as 2023 gets underway, Jake is completing his second year, and reflecting on what starting his apprenticeship was like. 
Jake says, "Over the first few months [of MTS], I really struggled with a lack of tangibility to my work. I was used to teaching where I could see that in every lesson students were learning something and I knew that I was contributing and was appreciated. But as I started my apprenticeship, all these external markers of doing a good job, they disappeared." 
Ministry not only has a different structure from other work but has different outcomes. Swapping clear deliverables to measure effectiveness and moving into a space of trusting God works through all things every day was a challenge.
Jake shares, "It was hard for me to tell whether things like my youth Bible study actually helped, or whether my age care talk impacted the residents. In both these cases, I didn't know if my work was contributing to their faith."
God is gracious and reveals to us how He works, and He did just this for Jake as he continued his apprenticeship. He says, "[He] helped me see that ministry is primarily to grow people's hearts. This means that ministry will often be invisible and underappreciated. If we are wanting to grow people's hearts to love Jesus more, that's a very hard thing to see. It also means that ministry is God's work because only he can grow people's hearts."
Reflecting on how God is nurturing his own competence, character and conviction Jake says, "And so in difficulties that I faced, for example, when our youth group numbers grew smaller each week. Even at those times, I can acknowledge that God is working, but in a way that is not what I'm expecting, but I need to recognise that that's his business and that I am a servant."
For other first-year apprentices beginning their work in ministry this year, Jake encourages you to consider yourself a faithful servant to God, doing what He's asked us to do. He says, "It's simple, but it's also humbling. As I started to see myself as a servant, I didn't look for those external markers of doing a good job, but I just sought to be faithful to God's word. It was a humbling experience in my first year, but it was also a great lesson for me, and I hope it's also a lesson for you."