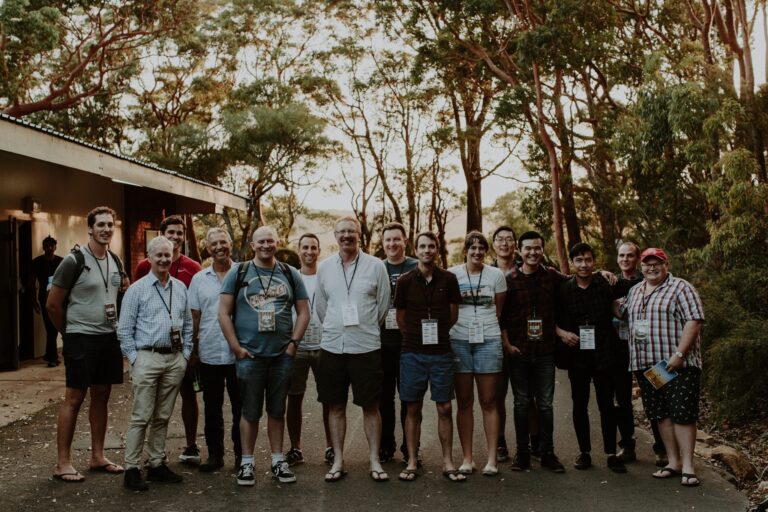 In 2 Timothy 2:2 it says, "And the things you have heard me say in the presence of many witnesses entrust to reliable people who will also be qualified to teach others."
This well known verse outlines the apostle Paul's strategy for discipleship and passing on the Christian faith. He instructs Timothy to do as Paul has done, teach the Gospel to others who were capable of sharing it in turn! More than evangelism, this is a clear teaching on how to share the Christian faith in a multi-generational way. Equip others to spread the gospel through relationship and discipleship, so they in turn can do the same.
This teaching in 2 Timothy 2:2, is what forged the partnership between MTS and METRO.
The early days of METRO
Formed in 1999, METRO stands for Ministry Equipping Training and Recruiting Organisation and is a committee of the NSW/ACT Presbyterian Church. When it first began METRO had only 4 apprentices and 4 trainers across NSW, but its mission was clear – a commitment to what Paul commanded Timothy – ensuring that the gospel of Jesus is passed on through training others for gospel ministry through discipleship in local churches.
The METRO committee set out to look at the entire Presbyterian Church within NSW/ACT and how they could be raising up and equipping gospel workers. This particularly included resourcing churches in remote and rural areas, who have limited resources and staff, making building 2 Timothy 2:2 ministry difficult.
To this day, METRO continues to do this throughout NSW and the ACT, but now their work is strengthened through partnership with MTS.
Partnership between METRO and MTS
In 2017 METRO and MTS joined forces, to raise up and train more ministry apprentices. METRO remained a committee of the Presbyterian Church in NSW (PCNSW), but pivoted its focus to recruiting and sponsoring suitable people into ministry training apprenticeships and partnering with MTS to train and resource their churches, trainers and apprentices.
Former convener of the METRO committee and current MTS Director of Training Russell Smidt says, "The power of the partnership between METRO and MTS is our ability in the Presbyterian Church to invest in all Presbyterian apprentices undertaking ministry training in churches, chaplaincy contexts and university campuses."
Prior to connecting with MTS, METRO was limited to supporting apprenticeships solely within a church setting, meaning they lost contact and opportunity to support Presbyterian members who were doing apprenticeships with other local partner ministries like AFES.
Russell says, "Now METRO can say – we want to invest in you. As a denomination we want to be generous in investing in raising up apprentices, not just raising up Presbyterian ministers. And through making this shift five years ago, we've sponsored even more apprentices and a greater impact on the training culture of their congregations."
The growth of apprentices in the Presbyterian Church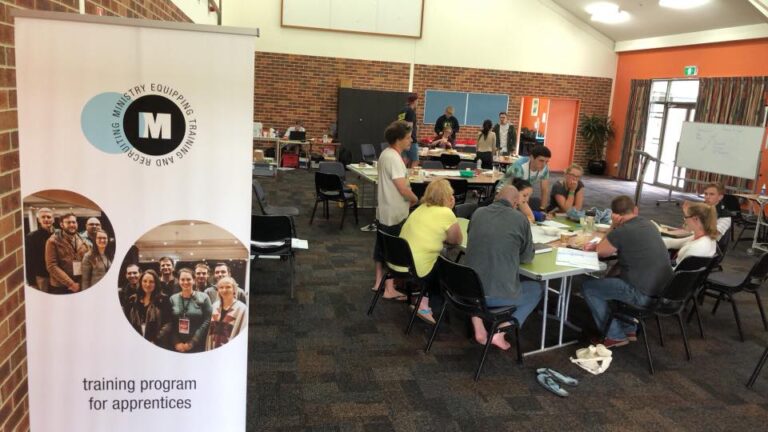 In 2022 METRO has 17 apprentices across the first and second year, with even more being tapped on the shoulder to take up an apprenticeship starting in 2023. Alongside these apprentices are faithful trainers, focused on the 2 Timothy 2:2 mission of METRO and MTS.
One of these trainers is Ben Ho. Ben did an apprenticeship himself in 2005/2006 at an MTS training centre. From there he went to bible college and became a Presbyterian Minister. After working at Chinese Presbyterian Church Surry Hills which was a training centre which commonly has apprentices, Ben moved to work at Carlingford/Wentworthville Presbyterian.
Carlingford/Wentworthville Presbyterian did not have a history of apprentices, but through Ben's connection to METRO and his ongoing commitment to the mission of 2 Timothy 2:2, he has started training his first apprentice. Russell says, "It's a strength of our partnership that after several years, Ben has seen his first apprentice raised up in a congregation where there hasn't been a training pipeline for apprentices."
We are so thankful to God for the work of METRO and the partnership MTS has with them in 2 Timothy 2:2 ministry.
Learn more about the current METRO apprentices and how to support them here.