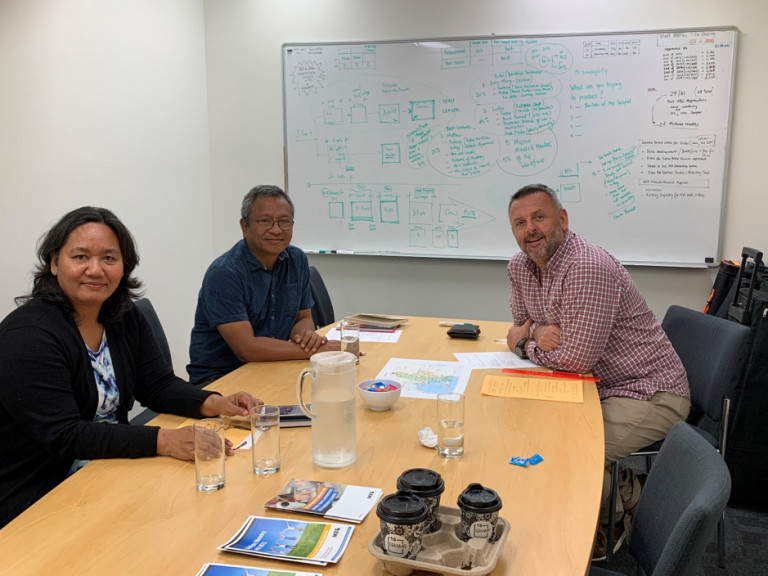 On the 11th December 2019 I had the privilege of hosting Lincoln and Leah Bill from Yangon, Myanmar (formerly Burma).
Myanmar is a war-torn country that is resource rich and lies between India and China.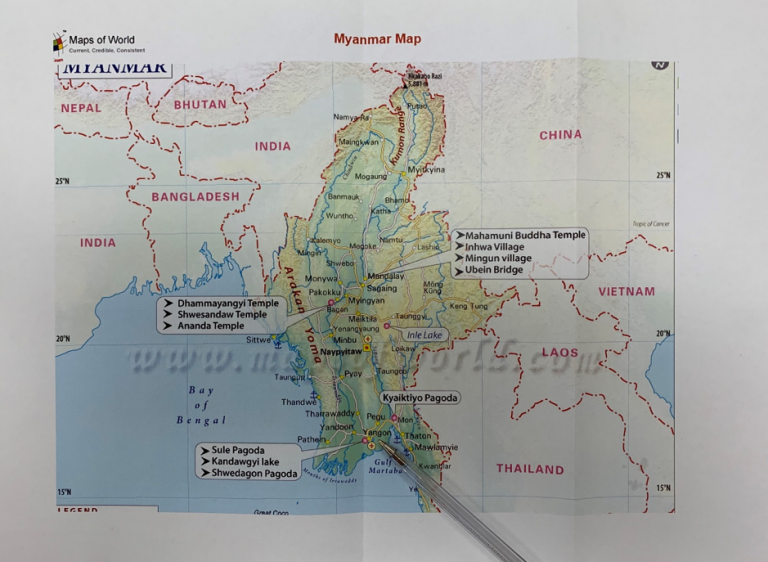 Lincoln and Leah, in the middle of that turmoil, have been doing four amazing things since 1999:
running a Bible College called the "Restoration Bible Institute" (RBI)
running the attached Church
running an orphanage
and recruiting and training Gospel workers for Myanmar
Lincoln and Leah want to raise up more harvest workers in Myanmar – a  nation of 53 million people (80% Buddhist and 9% are Christian). They have trained up and sent out just under 100 people since 1999.
They want to train high quality Gospel workers but have been struggling because many Pastors go straight from high school to RBI and then into extremely stressful pastoral settings … often in war zones.
They wanted to find out what happens in Australia.
As I explained the gospel worker training pathway MTS recommends in Australia, their eyes lit up.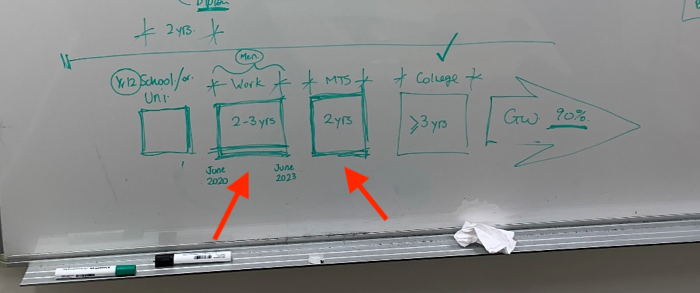 They looked at my diagram on the whiteboard and said, "Those are the two steps missing in Myanmar. We need to do something like that!"
They recognised that time in the workforce plus two years as a ministry apprentice prior to RBI would really help the long-term resilience and effectiveness of their Pastors.
Can you pray for Lincoln and Leah?
Thank God for:
Lincoln and Leah – they are such servant hearted people. They recently fostered 4 children displaced from Rakhine State.
Hope Myanmar Partnership (the body that supports them here in Australia)
The financial and prayer support that Hunter Bible Church, Newcastle and Grace Evangelical Church provide
The 100 Pastors Lincoln and Leah have trained up since 1999
Ask God:
For peace in Myanmar which endures enormous trouble and strife
To give Lincoln and Leah, the wisdom of Christ as they juggle numerous responsibilities and numerous have to make decisions under the most trying circumstances