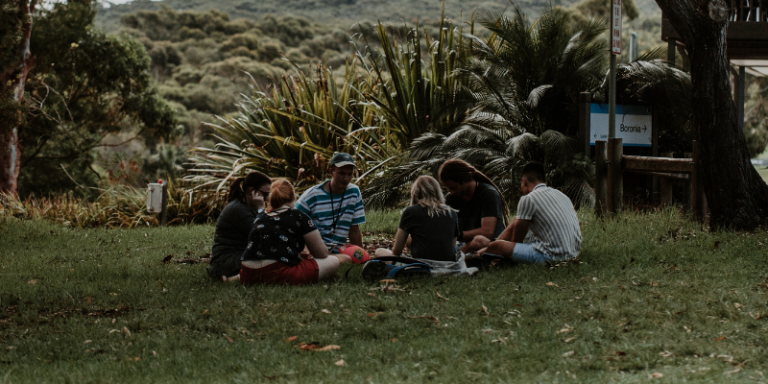 Peer Groups will form an important part of MTS Recruit, providing delegates with the opportunity to gather together either online or face-to-face with others who are all at the same stage of thinking about ministry.
Peer Groups will reflect together on the Bible teaching, share stories, and discuss what next steps they can take for Jesus.
Matt Sheridan, a former MTS apprentice himself, will be running a Peer Group. Here's why he's excited about Peer Groups:
Peer Groups have been a great place for me to explore my thinking around ministry with others who are at a similar point in their thinking. Interacting with God's word and each other's experiences (often quite diverse) was very helpful to me in helping to refine my thinking, and I hope I was able to be helpful in refining others thoughts and ideas too. It's also just a great opportunity to meet a bunch of Christians from other places and hear the good work that God is doing in their lives and through their lives.
I'm looking forward to meeting my group this year! It's always a joy to hear people's stories, and to encourage them in their walk with the Lord. MTS Recruit is about far more than MTS – it's about living life with Jesus at the centre, so spending time talking that through together is always a helpful time for the group (me included!).
The '3 Cs' will be an important part of our conversations: Character, Conviction, Competency. We will be considering how useful and valid these markers are in making the decision to take on something like MTS, and also as areas of life to consider in our walk with God.
But another big thing is to consider "Who is encouraging you in faith and to consider ministry?" and "Who are you encouraging to keep growing in their faith and ministry?"
These questions will lead to hearing inspiring stories, of the men and women ahead of us who we look up to, but also about how God is using us for his glory already in our own patch.
Register now for MTS Recruit at www.mtsrecruit.online