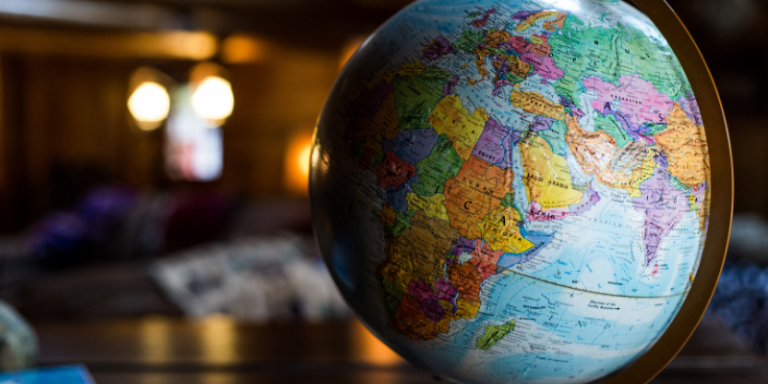 MTS Recruit is going to be a truly global conference, with delegates and groups joining from all over Australia, and all over the world! Read about why some Local Conference Gathering hosts and coordinators are excited about MTS Recruit – and how you can be praying for them.
Melbourne – Joshua Allen, Laneway Church
We live near Footscray in Melbourne, and we have been in lockdown for months now. God has been using COVID like paint-stripper, peeling away false hopes and exposing shallow faith. It's hard to stay connected with people broadly, but that has also opened up opportunities to get to know next door neighbours better.
MTS apprenticeships are about raising up the next generation of gospel workers. It's something that we desperately need to do for the sake of those who don't know Jesus. I want to go to MTS Recruit with people from our church to help them consider how they can serve Christ and be part of the gospel going to the nations.
However, people in Victoria are experiencing screen fatigue, and every day feels like groundhog day. Please pray that the numbing emotional exhaustion of doing things online at home won't stop us joining in.
We'll aim to be connected through a group chat throughout the conference, and catch up after the sessions. We'll meet to debrief after the conference – when it's safe to do so!
Canberra – Jayan Parry, Southside Bible Church
 Under God's sovereignty, an online conference made it easier to invite some of our church members to consider the challenge of gospel ministry. Hosting a Local Conference Gathering seemed to be the next logical step to a physical gathering.
We will be meeting in my living room, watching the conference live. We'll also be haring meals together in a COVID-safe way. Plus, we plan to run a preaching workshop on Saturday evening… and might try our hand at fast bowling during lunch breaks!
Zimbabwe – Antony Dandato, FOCUS Zimbabwe
As a student movement in Zimbabwe, we have a growing ministry apprenticeship training program that has begun to see a few going into theological college. This year's COVID-19 pandemic affected much of both our on-campus ministry and the resultant engagements through which we manage to invite potential apprentices to our recruiting conference. We thought we had lost chance for having a recruiting conference due to the COVID-19 lockdowns and restrictions.
When we heard of MTS Recruit, we were overjoyed because we were provided with an affordable, and manageable means to host a recruiting conference for our potential apprentices, even more – participating in a global movement for multiplying gospel workers.
Our FOCUS staff will host LCGs in their homes – some delegates staying overnight and some coming for only day time. Our LCGs will be in partnership with our local MTS called Ministry Apprentice Training (MAT) Zimbabwe. They will advise and guide us as we need trainers to help facilitate some activities e.g. mentoring sessions.
We hope to have meals together for the times we are gathered (of course following COVID-19 safety regulations), play indoor games, have prayer walks for both prayerful reflection and staying healthy, singing together and taking time to hear how people have been coping spiritually and physically in the lockdown period. We hope the fellowship will encourage us and refresh us to return and serve others from a revived personal walk with God as we make decisions about what our lives will be lived out for. Hopefully many will choose full-time gospel work!
Japan – Kellie Nicholas, KGK Kansai
I'm really excited to be a part of MTS Recruit this year. My first MTS conference was when I was a uni student and I have been really encouraged by them over the years, as a delegate, MTS apprentice and missionary.
Since I started working in university ministry in Japan, I've been keen to encourage my co-workers to think about how we can encourage people to seriously consider full-time ministry. It has been a bit of a dream of mine to somehow get Japanese trainers to attend the conference. Thanks to COVID- 19 this has been made possible!
We won't be having a local gathering, as such, because I'm hoping that people will be able to attend from all over Japan. We will be 'meeting' together on zoom and watching the global sessions live and then our peer groups and mentoring sessions will be in Japanese. I would love you to pray with me, that people will attend (despite the challenges of language) and be encouraged to think about how they use their life for the kingdom.
Chile – Eleazar Seguel Salazar, Fundacion Generacion
In Chile and especially in the big cities, we are in total lockdown, which makes it hard to train apprentices. But, as always in the Gospel, this has brought many chances to grow and be challenged. It has pushed us to be creative, and above all it has made us to be much more intentional in our partnerships, since these are not easy times. We have made opportunities to train our apprentices together: Pastors of different denominations supporting each other and offering apprentices common training for their growth.
MTS Recruit is an excellent opportunity to share in what God is doing all around the world in the next generation of Gospel workers, and to see how the Church equips the church to pass the Gospel to the next generations. Also it will be great to be encouraged in the Gospel in these pandemic times. Being online, I think MTS Recruit opens the possibility that people from distant places and places of harder access can be a part of the conference.
For MTS Recruit, we will be meeting in small groups so that together we can enjoy the teachings and be encouraged in the Gospel.
Register now for MTS Recruit at www.mtsrecruit.com