MTS and TGCA Asia Network work in partnership to help Christians in Victoria consider responsibility and ministry 
"I'd love to pursue gospel ministry, but what about my other responsibilities?"
This is a question often on the minds and hearts of Christians considering vocational ministry, and the focus of the upcoming TGCA Asia Network event in Victoria. Learn more about the event, Sold out for the gospel: finances and family when considering ministry.
TGCA Asia and MTS have been working together to bring this event to fruition in a partnership focused on equipping and raising up gospel workers. TGCA's Devin Toh and Ying Yee have been working with James Hoey from MTS.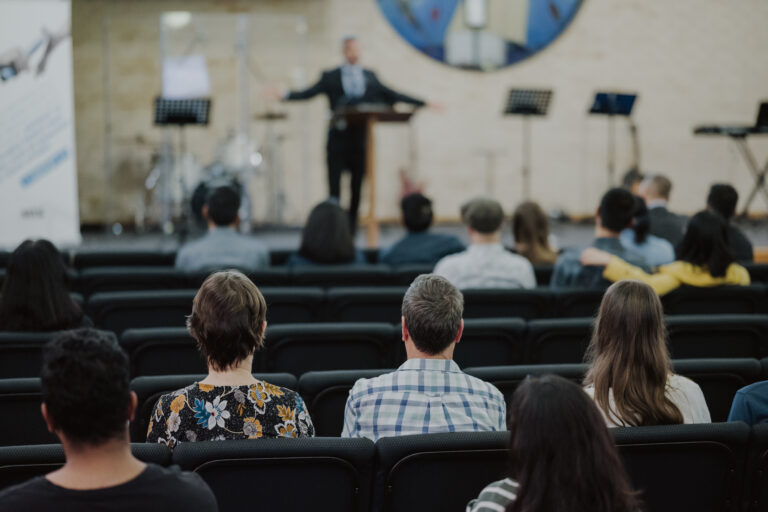 The importance of considering your responsibilities
Living in a complex world means that we have many different responsibilities, often competing with each other. This makes wisdom and counsel even more important when considering vocational ministry. 
Devin says, "The bible lays on us many obligations as well – to honour our parents, provide for our families, serve our church family, etc. These responsibilities rightly weigh heavily on our hearts. So our pursuit of vocational ministry must be considered in light of these other responsibilities. Lots of wisdom is required!"
In Luke 14:25-26 it says, "Large crowds were travelling with Jesus, and turning to them he said: "If anyone comes to me and does not hate father and mother, wife and children, brothers and sisters—yes, even their own life—such a person cannot be my disciple." 
When we become a Christian we are called into ministry as Jesus' disciples as described here in Luke. Following Christ where he calls us in any context, whether vocational or voluntary, has its own need for wisdom. Ying says, "The first calling is to take Luke 14:25-26 seriously. Once we do this then we can have a measured approach to looking at our context, responsibilities, capacity, giftedness etc."
These considerations are crucial for any person considering MTS or any vocational ministry pathway, and an MTS apprenticeship is a great place for discerning and growing in these areas under the guidance of someone who has been through it before.
Challenging, Equipping and discipling future vocational gospel workers
The Sold out for the gospel event aims to renew the resolve of attendees to lay down their lives for the gospel, in whatever context they're in. It will also encourage them to consider their step into vocational gospel ministry.
Aligned closely with the MTS vision for apprentices, Ying says the event will help attendees with:
"Clarity for what full-time ministry is and what it does look like, who should go and who should not go.
Conviction whether this is something I should do or not do. We don't want people to feel guilty if they are not [pursuing ministry]. But at the same time, we don't want people to do it because everyone else is. We want them to have a strong personal conviction, that is biblically informed and shaped by the Gospel.
Being challenged to think about ministry, because the reality is the default position is NOT to do it. We want them to seriously consider it in the light of the Gospel."
It will also bring together attendees with other Christians who can support them with companionship and fellowship on whatever path they take.
The partnership between TGCA Asia and MTS
James, Devin and Ying have been working closely together along with local Presbyterian Ministers and AFES Staff workers to put together this event. With the additional help of the event speaker, Western Sydney Bishop Gary Koo, Chair of the MTS Recruit Katoomba Committee and member of the Executive Organising Committee for MTS Recruit.
Devin says, "The vision of TGCA Asia is to see churches across Australia reaching and growing Asians to reach the nations. The challenge is that there are many Asian churches and ministries which will desperately need pastors and gospel workers over the next few years. So we urgently need to raise up more gospel workers and leaders for this task. It's been great to receive wisdom and support from MTS in challenging the next generation into full-time gospel ministry."
James says, "It has been great to work alongside other gospel workers in Melbourne. This event coming up is a beautiful picture of gospel unity, across denominational lines, across states and across the church and parachurch ministries coming together to see the next generation be trained up and equipped in gospel ministry. We all want to see the world won for Christ, and the gospel message continually proclaimed."  
Learn more about the event, Sold out for the gospel: finances and family when considering ministry.