Meet an MTS Trainer – Josh Allen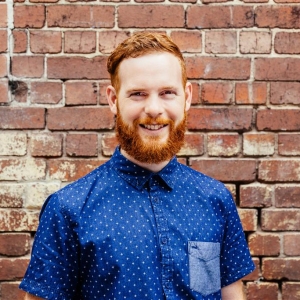 Josh Allen is the planter of Laneway Church, Footscray, and trainer of MTS Apprentice Sam Wallace
How did your MTS Apprenticeship prepare you for your current role as a church planter and MTS trainer?
Six weeks into church planting, I often find myself asking, 'What did Richard do? What did we do at Hunter Bible Church and why?' MTS prepared me for church planting by giving me a real experience of full-time ministry. I learnt to pray more deeply, to move from theology to ministry practice, to start something from nothing, to teach the gospel to people who know Jesus and those who didn't yet, to manage the ambiguities of an open diary, to learn both through failure and things going well, and to work within my own strengths and weaknesses. Day one of planting I flipped open my old folder of MTS documents and pulled out something to use in training that morning.
As a new theological college graduate, what prompted you to include an MTS apprentice in planting a church?
If we are to bring the gospel to all the people of multicultural Australia, we must urgently train people for gospel ministry, including the particular skill set of evangelising new churches into existence. The best training ground for church planters is a church plant. As a new grad and first time trainer thisfelt risky to me, but I appreciate the support and training given to MTS trainers through the network, like the G8 training conference. Besides, having done MTS, it would be weird not to take an apprentice. My first thought heading out of college was who I could take into ministry with me.If you didn't learn that training mindset during MTS, then what you did wasn't really MTS.
What are some rewards or challenges in training an MTS Apprentice?
One of the joys is seeing Sam sacrificially serving Jesus. He and his wife Carmel uprooted their lives and moved interstate, to a very different place. They are cross-cultural missionaries in Australia, having left family and friends for the sake of the lost coming to Christ. What an encouragement serving Jesus alongside these guys!
It's also challenging as the leader of that planting team. I'm conscious that I'm not just a theory trainer, but someone who models following Jesus in all of life. Apart from being a husband and dad, nothing pushes me to watch my life and doctrine closer than having an apprentice who will consciously and subconsciously pick up on how I live.
How have you seen your MTS Apprentice's skills develop?
You should have seen the first time we did walk-up together in Footscray mall! I was leading and it was a mess… These three muslim guys from Sudan made us feel lucky just to get out of the conversation. But I've seen Sam continue to meet strangers and move conversations to Jesus with growing confidence and skill. He goes out on his own and with other people from the team, chats with people from all over the world, and manages to get quite a few 'second dates'. He brings his basketball to Vic Uni and has turned the gym into a place to be constantly meeting guys. He's working hard following up around 10 people who could at best be described as apathetic towards Jesus. I've seen him learn to manage himself and his time when his responsibilities entirely involve starting something from nothing. I've seen him devoted to prayer and reading large sections of the Bible. All in the first six weeks!
Why should someone considering church planting do an MTS Apprenticeship?
An MTS apprenticeship helps form and test a person's convictions, character and competence, with the feedback of a trainer, so it's invaluable in working out if you are suited to church planting. MTS gives you real experience thatyou can bring to planting – you don't start from scratch! MTS focuses you on leading people to Christ and equipping them for ministry. It instills a training and multiplication
DNA that enables you to lead ministries beyond your own personal limitations. You learn to draw togethera network of ministry partners who will pray and give with you towards gospel ministry. Most importantly, an apprenticeship teaches you failure in a supported space, and in failure, teaches you that there is one God and Saviour and it's not you. So an apprenticeship throws you into a joyful, prayerful dependence on God to move in people's lives through his Spirit-empowered word. That's great training for church planting.