"I just think that MTS is the best season of life. When else in my life will I be able to have a Godly older Christian oversee me in such an intentional, clear way that longs for this world to know Jesus?"
Josh Ward is an MTS apprentice who grew up thinking that God was cool – until he became a teenager and decided that football was more his scene. Thankfully as he came from a Christian family, Josh was still involved in church life. He started to attend the youth group and really loved the experience, which led him to get further involved in church life but says his church at the time was "often based on feelings and emotions" leaving him with a lack of understanding about the Gospel.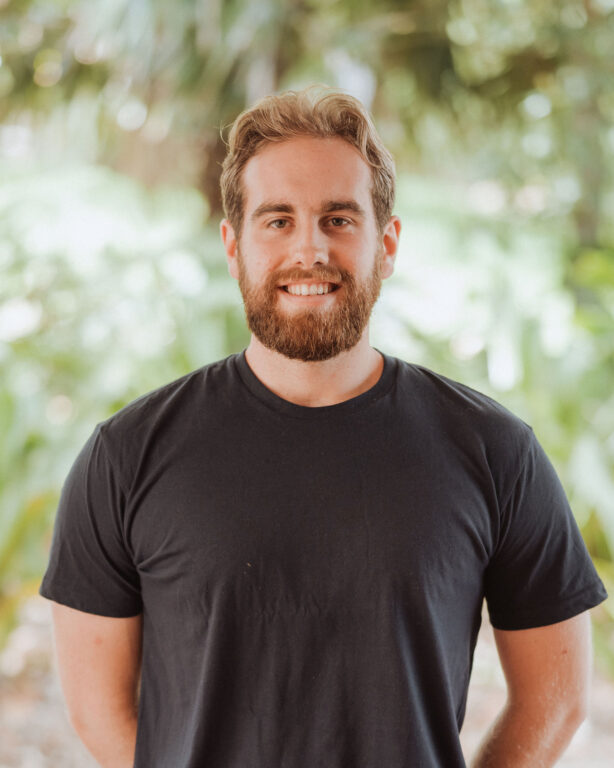 Understanding God's Grace
When Josh was in Year 11 at his Christian high school, a local minister came and spoke at an Easter assembly. While he and his friends would have much rather held a worship session, hearing Ian Powell from St Matthews Wanniassa speak, was a transformative experience for Josh.
"It was the first time that I ever heard the Bible just read, taught and explained. Ian's big point was explaining what Grace is. That i couldn't earn it or deserve it. He said your sin before God is just as serious as Ted Bundy's or Adolph Hitler's. In God's kindness and Grace, through the conviction of his spirit, for the first time, I realised why Jesus had to die and how precious and remarkable the gospel narrative is," Josh shares.
"So from that point, after hearing about God's undeserved kindness to us in Jesus, I was convicted about the teaching, truth and beauty of the Bible," he says. Josh started to read the Bible for himself, and eventually moved from the church he was attending to become a member of the church where Ian Powell was from, St Matt's.
A new job and a new beginning
When he was considering leaving his existing church to attend St Matt's, Josh met with Ian to understand how he could be discipled and cared for there. As it happened, they had a job opportunity for Josh, two days a week serving under the children's minister. The job was a pseudo ministry traineeship as "St. Matt's wasn't really an MTS church, because it didn't have the framework or structure for it," Josh says. 
Josh started his new job at St Matt's straight out of Year 12, with a passion for ministry and a conviction driven by Jesus' words in Matthew 16:24-26 "Then Jesus said to his disciples, "Whoever wants to be my disciple must deny themselves and take up their cross and follow me.  For whoever wants to save their life will lose it, but whoever loses their life for me will find it.  What good will it be for someone to gain the whole world, yet forfeit their soul? Or what can anyone give in exchange for their soul?".
"That was how I got into ministry, for a year I worked under the kid's minister and was going to things like super club and meeting with him as he trained me, but it wasn't as intentional as something like MTS," Josh shared.
Intentional training and new responsibilities
In 2021, Josh was responsible for leading the church youth small groups. He reflects, "In God's grace and kindness, as I started taking responsibility for those groups, the groups grew from three or four people in those groups to sometimes up to 20 in some of the groups." As Josh grew in experience with youth ministry, Ian began to consider shifting Josh's role at church to lead the youth ministry. 
Around the same time, Andrew Lubbock joined the staff team at St Matt's as an Associate Minister. Initially, Andrew and Josh clashed and found it difficult to get along. 
While Josh had experienced some quick and fruitful ministry wins, he had very little training for what he was doing. In contrast, Andrew had taken a more traditional route with ministry and recognised that Josh needed more guidance and training than he was receiving. 
In response to Andrew wanting to intentionally train him, Josh recalls, "And me being a zealous young guy who'd seen some fruitful ministry, I was like, what are you talking about? What's going on here? And I didn't really have a vision for MTS at that time."
Through his Grace, God continued to work in Josh and softened his heart to share Andrew's vision for training and to see the importance of it. So halfway through 2021, they started a training relationship.
Josh says, "[Andrew] started meeting with me two hours a week, twice a week to read the Bible, to work out a vision and mission for the youth ministry that I would be leading. He was helping me think through leadership expectations and just being there, and going through life together as we opened the Bible." 
When Josh was officially offered the role of youth pastor, he was pleased to do so under the tutelage of Andrew under an MTS framework. 
"In 2022, in terms of training, I spent four hours a week with Andrew. We would open the Bible together, think through the calendar for the week, month and year. Josh shared. "We talked through, why we are prioritising what we're prioritising in ministry. I think the thing that's been most helpful in that time is, just sharing and seeing his life which longs for this world to know Jesus and works hard under God, to see that happen through the ministry of the local church."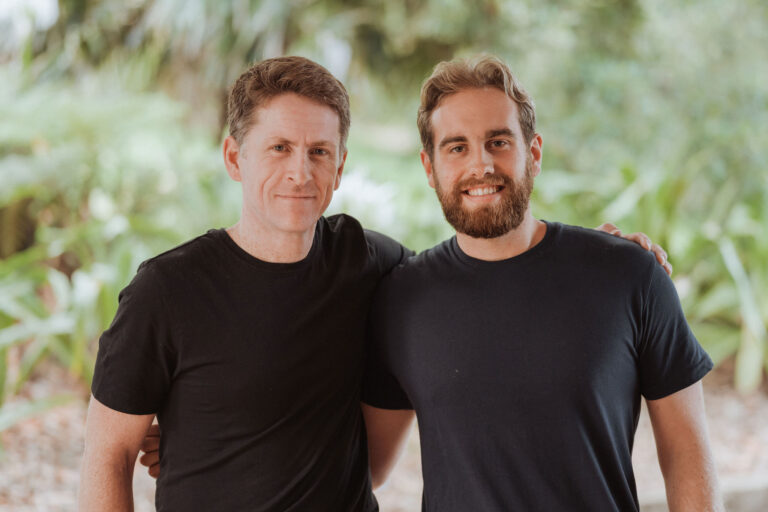 "It's been interesting reflecting on my journey with MTS from the initial chat with Andrew and not wanting to be trained or thinking that I needed to be and the pride that came with that. In contrast with now having experienced the joys of intentional training, I can see how that has so benefited me, and I appreciate learning from an older Christian and realising that I have so much to learn."
MTS Ambassador 
This year, Josh is continuing his apprenticeship and also taking on a new role as an MTS Ambassador at St Matt's. "I just think that MTS is the best season of life. When else in my life will I be able to have a Godly older Christian oversee me in such an intentional, clear way," he says.
"Essentially what it means for me to be an ambassador is to champion the MTS vision and mission within our church. This involves having conversations with people about the gospel and that will for some people involve doing an MTS apprenticeship."
As part of this, Josh is about to start a new ministry called 'Harvest Workers'. The idea is to raise workers for God's harvest, and build a strong connection between St Matt's and MTS.
Josh says that Harvest Workers will read the Bible and pray together for ministries that the team are involved in now but also for the global Gospel need and possibility of doing an MTS apprenticeship.
"The need for the Gospel is so great, the harvest is plentiful and the workers are few. I want to  think about whether God might be calling people from St. Matt's to be raised up as workers in the harvest," he says.
"Learning to prioritise character over competence, seeing my weakness and God's great power. Having a trainer to support me & challenge me to grow my character,  has been really crucial for long term ministry. I just think MTS is the best season of life. To be intentionally trained in such a way and to be freed up to do ministry, it's such a privilege. I'm just really, really thankful for MTS and the vision it has to win the world for Christ by multiplying Gospel Workers through ministry apprenticeships."