Cahleb Leyshon is an apprentice at St James Anglican Church Croydon, in Sydney's inner west. He has a passion for ministry to youth and kids which has led him to do a Youthworks-MTS apprenticeship.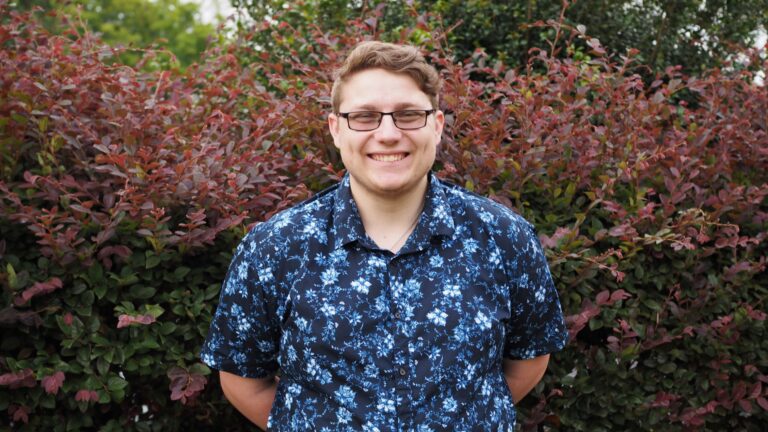 Being led to ministry through the day-to-day
Cahleb describes being brought to MTS and a path to vocational ministry through many different twists and turns, many of them the more mundane or day-to-day things, like his stage of life or involvement in the church community. 
He shares, "Something that really inspired me to do MTS was the opportunity it gave me to find out if full-time vocational ministry was something that I would be good at and what actually goes into running a church."
While some of his expectations and experience haven't fit together in the way he expected, there is "a lot more admin" in ministry than he initially thought, Cahleb is thankful for how much joy God has brought him in all the moments of ministry. 
Kids and youth coming to know Jesus
Cahleb's love for ministry to kids and youth has grown out of his own faith story as a child and teen. He shares, "I have some really amazing memories of my Sunday kids' leaders teaching us about the amazing stories from the Bible. I was always excited to be hearing more things about Jesus and how he changed people's lives. As I continued to grow and become a teenager there were some rocky parts in my relationship with God… When I was about 16 years old some amazing people came into my life and helped me to reconnect with God and his love for me. I was grateful for their wisdom and perseverance in being impactful in my life. It was at this time that I found a real passion for wanting to share the gospel with young people everywhere who didn't feel loved or cared for and to bring them into the amazing relationship that God wants to have with them."
Like Cahleb, over 80% of people who come into faith have had an encounter with Jesus or the Bible in their younger years. This is a stat that especially motivates Cahleb in ministry to kids and youth, and one of the many reasons he did a Youthworks-MTS apprenticeship pathway. 
He says, "The skills I have picked up from Youthworks, especially the ability to gather information from outside sources, will be with me forever. Going to a college that specialises in teaching young people about the Bible has helped me to see that understanding the Bible's impact is not just for adults."
Partnering with apprentices like Cahleb
When asked 'Why partner with MTS' Cahleb says, "MTS impacts the wider church in the way that they seek to support people thinking about doing ministry. MTS seeks to supply churches with an apprentice who is excited to serve a dedicated time in their local community and seek to grow in their love and knowledge of ministering to people about who God is and how he has an impact on our day-to-day lives. Supporting an MTS apprentice is one way that you can support God's mission for people to hear the gospel truth that Jesus is Lord, and that he has come to save everyone."
Support apprentices like Cahleb by donating to MTS now https://support.mts.com.au/pages/mts/donation-form-mts-end-of-financial-year-appeal