Hugh Jonas grew up in Wauchope, country NSW, Australia.  Little did Hugh expect to be a Homeland International Minister.  God had other plans.  We interviewed Hugh about his journey into the unexpected.
Where and when did you do a ministry apprenticeship?
Hunter Bible Church and AFES Newcastle University, 2010-11.
Did you plan to do 'International Ministry/Cross Cultural' ministry pre-MTS & Moore College?
Coming from country NSW (I think we once had one exchange student at our school from France…), it was a new experience at uni in Newcastle, living at International House. I had the chance to make friends with people from different nations. This helped direct me towards ministry with International students in the first year of my apprenticeship.
What stood out to me then was that ministry to people from other nations didn't particularly require any special skill – just time… patience, listening and a willingness to 'have a go'. Doing regular walk-up during my apprenticeship, I found that overseas students often had a different 'vibe' in listening and responding to the gospel.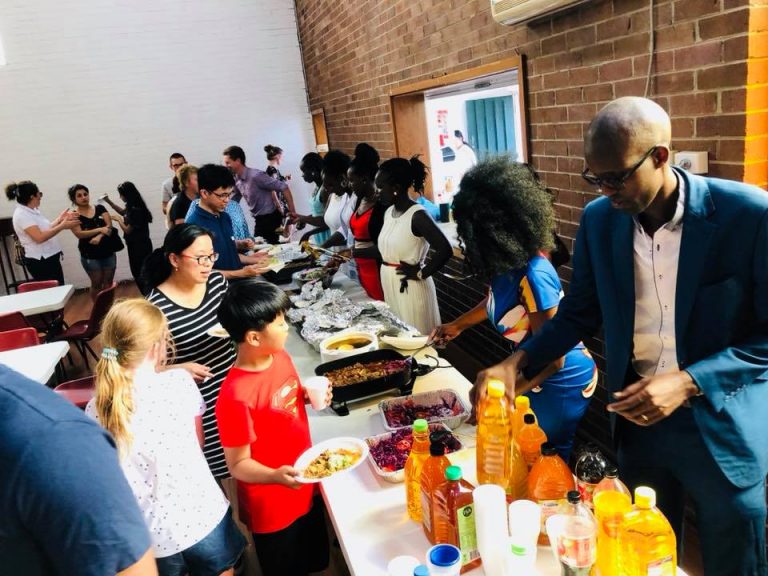 Tell us about the ministry you minister to. What is gospel work like at Auburn Anglican?
I just did a quick run-through in my mind and counted people from 30 nationalities in our churches at Auburn and Newington. We have seen people of different nationalities become Christian and start to share Jesus with their people.
I have learnt, in a bigger and more powerful way, what unity in Jesus looks like – on several occasions people walking past our church have stopped to come in because they've been drawn to the diverse crowd in the churchyard joining together over morning tea!
Ministry is messy… we often miss the mark. We laugh a lot and seek to grow through mistakes! This also forces clarity about our priority for the word of the gospel of Jesus. Ministry is also slow, there are many barriers (language, culture, visas, time – for example as people labour to forge their way in a new country).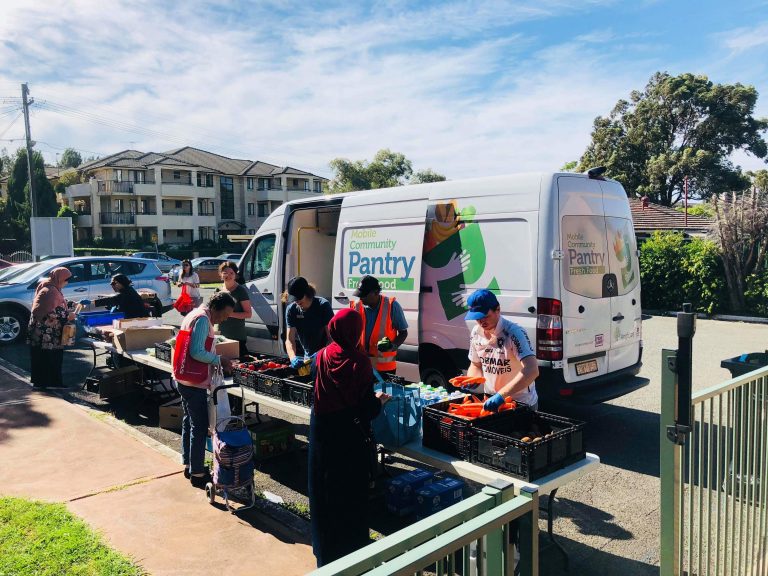 How are you training up people for Cross Cultural Ministry?
As we teach the gospel, we all realize that following Jesus means serving others, which means those immediately around us from other cultures. It is thrilling to see people take small steps to serve others who are different to them.
In this context, it is clearer that only Jesus can unite us, so doing mission together is a natural goal.
We are seeking to bring a diverse group to the MTS Mission Minded conference each year, to see and sense the bigger picture of what God is doing in these days. It is slow progress bringing people towards apprenticeships, but we know we must be deliberate about this! We're currently training apprentices and student ministers for mission across cultures – this is a great training ground – perhaps even greater than the exposure I had during my apprenticeship, for which I am so thankful!