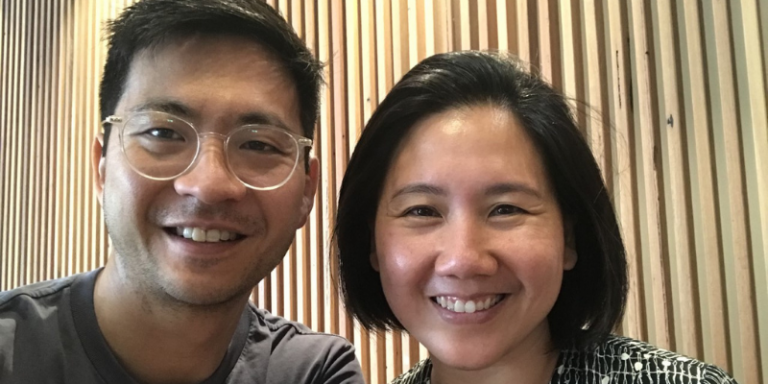 Whether you're talking with a potential apprentice, or helping a current apprentice evaluate what's next for them, all trainers have an important role to play in helping their trainees make wise decisions.
But what does that involve?
For Dan Lee, who has been overseeing the MTS program at MBM Rooty Hill for the past nine years, it's a combination of helping apprentices self-reflect and also providing frank, clear feedback.
Dan's wife Teresa also helps train the female apprentices, and describes the kind of conversations she has with potential apprentices: "I work with women to analyse what they really want to do with their time. I ask a lot of questions. While I'm evaluating the person, I also want them to come to the decision for themselves. They can't be doing it to people please or to pander to someone pushing them in a certain direction. They need the right motivation."
Another dangerous motivation for potential apprentices is the anticipation that ministry will be 'fun'. For some of MBM's younger apprentices, Teresa remembers having to give a reality check to help them make a properly informed and weighted decision.
"Some of these younger potential apprentices say things like, 'I really have fun doing this, and I want to do it more'," Teresa says. "So then I ask them things like, 'Well, what happens when it's no longer enjoyable? What happens when you don't like what you've been tasked with doing?' I want them to think about what their real motivation is behind it – because it can't just be enjoyment. We talk a lot about perseverance."
Dan agrees. "On one hand we're trying to encourage people to give it a go – 'it's only two years, you've got nothing to lose and everything to gain' – but at the same time we have to prepare them for the less glamorous, harder parts of what they're signing up for. I need to reinforce to them that they'll learn lots of ministry stuff, but it's also character formation, which many people come away being challenged by."
Decisions to begin an apprenticeship don't happen overnight. It's usually a multitude of conversations, sometimes over a number of years. Throw in an MTS recruiting conference, and the encouragement of others who rub shoulders with them in ministry. "Before we both did our ministry apprenticeships, our church had a 'Thinking About Full-Time' group. We'd meet every so often to keep wrestling with the questions surrounding whether to begin a ministry apprenticeship, we'd update one another in our thinking and pray for each other," Teresa says. Given its impact on both of them many years ago, Dan decided to copy the idea and implement it at MBM.
Once young people have made the decision to undertake an apprenticeship, another decision comes onto the table: what's next?
"The six-month review from MTS is really helpful here," Dan says. "It's a rock in the road that causes us to have a conversation to provide feedback on how the apprentice is tracking. I really like the traffic light system so the apprentice knows whether it's tracking to be a green light for vocational ministry, orange for some things still to work on, or red for not at this stage"
Come the end of the apprenticeship, Dan and Teresa also help guide the apprentice to make a decision that is best for the individual in the long-term and to help them play their part in God's kingdom work. For those who go on to further theological training, it's a matter of encouraging, helping them navigate things like finances and choice of college, and even discussing what ministry they might be suitably gifted for after college.
But sometimes a person comes along who, although they have applied themselves, for one reason or another, is not suitable (at least at that time) for a lifetime of paid vocational ministry.
"After collectively hearing the feedback of other staff members, and others who have sat under their ministry, eventually we need to have that difficult conversation" Dan says. "It's about communicating clearly that 'you haven't failed MTS. It's been a big success because you've learnt things about yourself that you wouldn't otherwise have learned. You've got gifts and we still want you to play a part in God's kingdom. It just might look different to what you'd hoped'."
"In those hard conversations, there needs to be clarity – both for their sake, and for the sake of their future," adds Teresa. "But if we can help them self-reflect and give proper, helpful feedback, hopefully the apprentices can walk away and look back and appreciate it in time."
"Training apprentices is core business for us. At the end of the day, we want to see more and more suitably gifted men and women consider paid gospel ministry."