"I feel very committed and convicted to multiplying gospel workers like I was raised up. I'm convinced that by doing an apprenticeship, learning the roots of ministry, learning from your mistakes, and forming convictions – that's the best way to set yourself up for a lifetime of serving Jesus."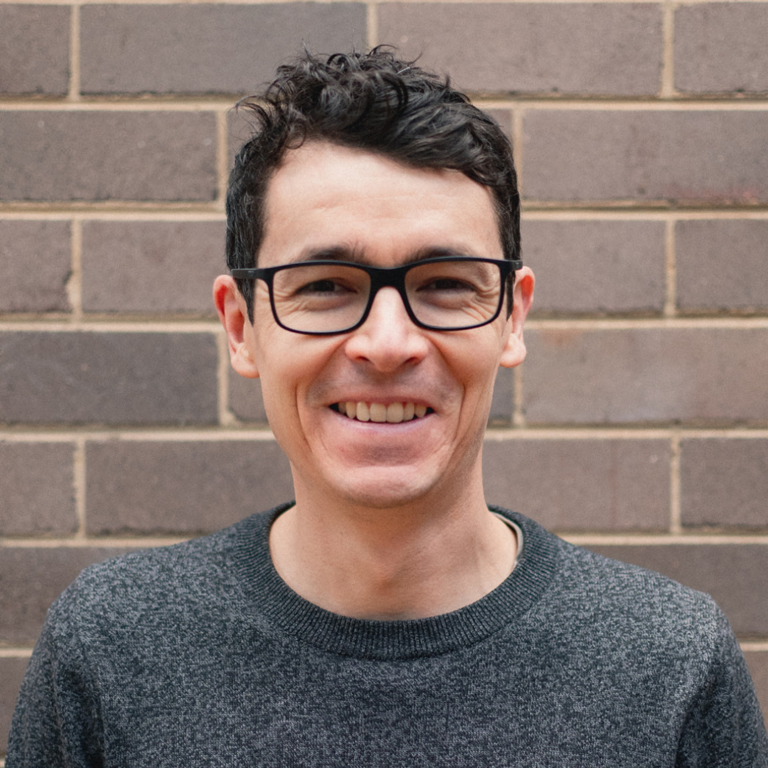 Current Associate Pastor of Stromlo Christian Church Canberra, Paul Avis started his ministry journey as an MTS apprentice. After being blessed by AFES university ministry as a student, Paul was counselled by various Christian mentors to consider ministry. Taking their advice, he took up a ministry apprenticeship that was part uni ministry with AFES and part church ministry with Crossroads Christian Church Canberra. 
Paul shares, "There was this wonderful group of gospel workers, men and women, who invested in me and passed the baton to me. And so from the get-go, I had the bug of training. Both like training myself and training others in gospel ministry. And because of that experience, I feel very committed and convicted to multiplying gospel workers like I was raised up."
Re-establishing a training culture
When Stromlo first started it was a church plant out of Crossroads and the staff team included one ministry apprentice. When Paul joined the staff years later after going to Bible College and doing a mix of church and university ministry, there hadn't been another apprentice since. 
Paul says, "That was a great way for that DNA to be part of the church from the start. This DNA of raising up, training and sending gospel workers from within our own local church. However, for various reasons, we haven't had any apprentices since that one apprentice. So it's been basically 10 years without any apprenticeships."
Both Paul and Stromlo's lead pastor Paul Owens are committed to re-establishing the culture of apprenticeships. To this aim, Paul (Avis) is an MTS Champion at their church. As a Champion, he actively looks for people to 'tap on the shoulder' to consider ministry, and meets with a small group of these people once a term to pray about apprenticeships and think about the possibilities. 
The work of re-establishing apprenticeships had slowly started before Paul joined the team, and he is thankful to be seeing how God is growing the conviction of people at Stromlo and the opportunities for training gospel workers. 
He says, "There's still a large group of people at Stromlo who are really gospel-minded. When I joined this year, our lead pastor had already been chatting with a few people about potentially doing MTS and then praise God, we actually have our first apprentice starting next year, the first one in 10 years as a kind of a fruit of that. It is a conviction that I want to pass the baton on to others in history, and I'm excited that that's sort of started. It feels like it's starting to happen a bit more." 
Cultivating a mission mindset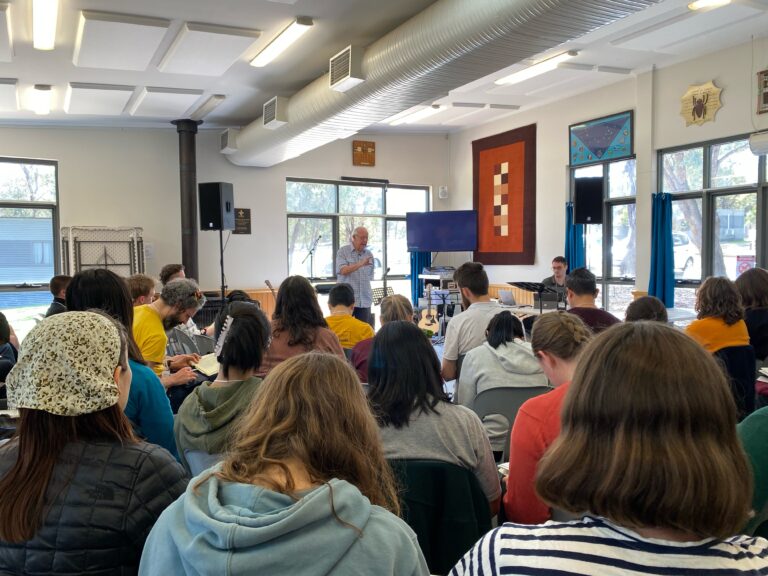 In addition to being an MTS Champion at his church, Paul is also part of the ACT Mission Minded group. ACT Mission Minded is a local activation of the MTS movement with the aim of working on ways to raise up apprentices in Canberra through a local approach.
Paul was invited to join the leadership team of ACT Mission Minded three years ago. At the time he was working in university ministry with AFES, now he's a church pastor but he has eagerly stayed on the team to work at raising up workers through churches too. 
He reflects, "I chose to get involved in that because, at the end of the day, I just love to play my part in raising up gospel workers committed to living for Jesus with their whole lives. [This is] particularly through putting ministry apprenticeships before them so that we would win the nations for Christ, but starting here in Canberra. I'm convinced that the more we can share DNA and encourage each other as a group of like-minded gospel workers, the better."
The ACT Mission Minded Recruit conference has just happened in the month of September 2023 and 90 of people attended to hear from Philip Jenson on 'The Holy Spirit's world mission'. 
Paul says, "We were expecting around 50 people to come, but God brought 90! We reckon it was the best ACT MTS Mission Minded conference yet. We're praying for many of those who attended to take that next step into full-time ministry."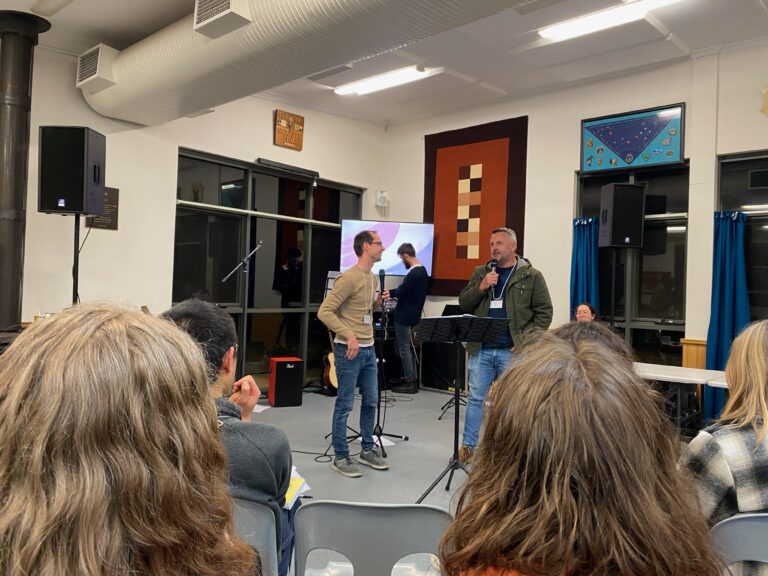 Seeing MTS in all churches
For other churches around the world, Paul acknowledges that getting starting with having ministry apprentices in your church can be overwhelming and hard to establish (or to re-establish). 
For those looking to raise apprentices in their church, he suggests, "Prayer I think is the number one tip and invite others to join you in praying. I'm convicted God is sovereign over the whole process. He asked us to pray for workers for the harvest field and he'll do his thing in his timing. Then part of the next steps is actually having the conviction that ministry apprenticeships are good for the gospel and they're good for your church. And we have to do it. Jesus actually commands us to do it."
Paul also encourages others to get it on the agenda with leaders at church and start talking it up within the church community, even if there isn't a clear candidate for the apprentice yet. He reflects, "It might not have a specific concrete candidate or clear next step in your head, but just start asking the question. Hey, what could this look like in our church? And there might be an apprentice who's still, you know, two, three, four years away down the track, but you've just got to start somewhere."
With his 'Mission Minded' hat on, Paul also advocates getting plugged into a local movement and a cohort of people who can share DNA and be an encouragement in the journey. He says, "I think there's just a real value in coming to the recruit conference, coming to the lunches and just sharing that DNA so that we can encourage each other in the task and not just do it on our own. Particularly if you're a church or a gospel worker who does feel overwhelmed or alone in it."
For Stromlo, a big part of their process has been a conviction to play their part. Paul shares, "Part of what's been helpful for us as a church to be convicted about is that we can't just keep relying on other churches and other ministries to do the work of raising up gospel workers. We need to be convicted that actually, we should play our part. We've got to step up and be a part of it, under God, however we can. That's been a driving commitment for us."