"Character has to be at the heart of everything, so when we're looking at thinking theologically we look at how character applies to that."
Nick Lindeback is a first-time MTS trainer, serving in the outskirts of Sydney at Lower Mountains Anglican Church, with a passion for training new ministry workers. But though his pathway to becoming a trainer hasn't been smooth, Nick looks back with thankfulness for how God has used the long journey to shape his character.
Trained to love training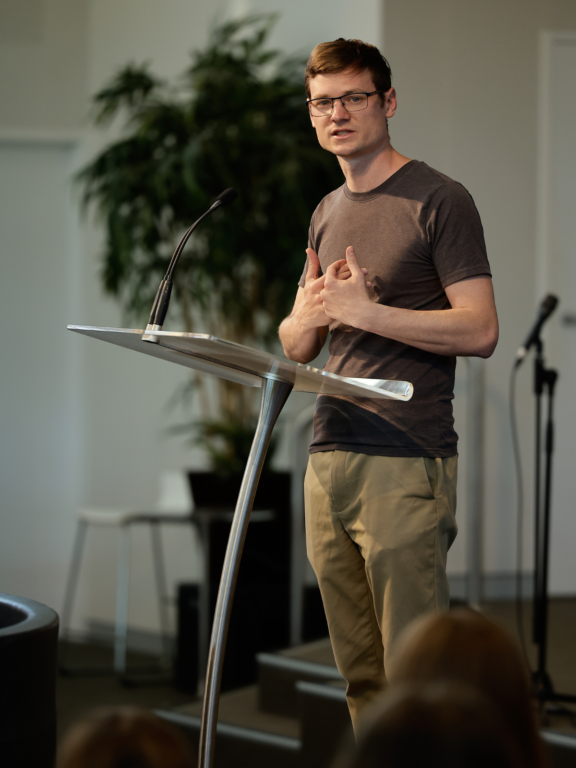 Nick was first exposed to being trained for ministry at the age of 18. After choosing to take Jesus seriously during high school, he took up an informal ministry apprenticeship under Ken Noakes at St Andrew's Cathedral in the Sydney CBD. It involved training and working under Ken for a year to trial vocational ministry and grow his character and competency. 
This experience grew in him an interest in a future of missionary work, so Nick went to university. He shares, "After the training year, I studied at UNSW with a view to use my teaching degree for mission, or as a good first degree for pastoral ministry." 
Over the next few years, Nick married, graduated, had his first child and then began working in the field of advocacy and education, all with the view to "work for a few years before going to theological college." 
Nick started teaching Christian Studies at Thomas Hassall Anglican College and he and his family joined a church plant at Hope Anglican Church in Leppington. Things seemed to be lining up for the future they had in mind!
However, their best-laid plans were changed by God. 
In 2018, soon after the birth of their third child, Nick's wife was diagnosed with cancer and their whole life changed. They moved back to the Eastern Suburbs to live with Nick's parents near the hospital, and life became about survival. 
Nick continued to work at Thomas Hassall and was greatly supported by the college, but the dream of theological college and of mission was far from their minds. After 18 months of treatment they returned to Leppington, and after another year Nick's wife went into remission. The next few years became about giving their family stability – but then came COVID!
When Ken called Nick in 2022 to offer him a role at Lower Mountains Anglican, it finally seemed like the right time to move into parish ministry. 
Character comes first
For Nick's apprentice Connor, Nick is only one of the voices inputting to his experience. With a staff team of five ministers, four trainees and multiple retired ministry workers in the church, there are lots of opportunities to be trained.
Trainer meetings happen weekly, alternating between pastoral care and ministry reflection one week, and structured curriculum the next. There are also mentoring relationships with retired ministers and apprentice 'pow-wows' with the senior minister, as well as four leader training days a year. 
Nick says, "We have our structured thing, but then he's doing all kinds of ministries that I'm not involved in. We regularly check-in, but a lot of it's pretty autonomous. Ministry is very self-directed and you've got to be able to wrestle with that flexibility."
The week that is structured curriculum includes a conversation using a discussion paper or another resource. Most recently they've been focusing on prayer. When it comes to this structured training Nick aims to enable apprentices to be "evaluating and thinking through, and hopefully coming to conclusions themselves." 
Nick is passionate about starting with character for his apprentice. He says, "Character has to be at the heart of everything, so when we're looking at thinking theologically we look at how character applies to that."
Together they look at a task or situation and after applying character to it, they apply conviction and competency. This approach is driven by teaching his apprentice initiative and space for exploration. This balance between structure and space is something Nick is striving for and comes from his experience as a teacher.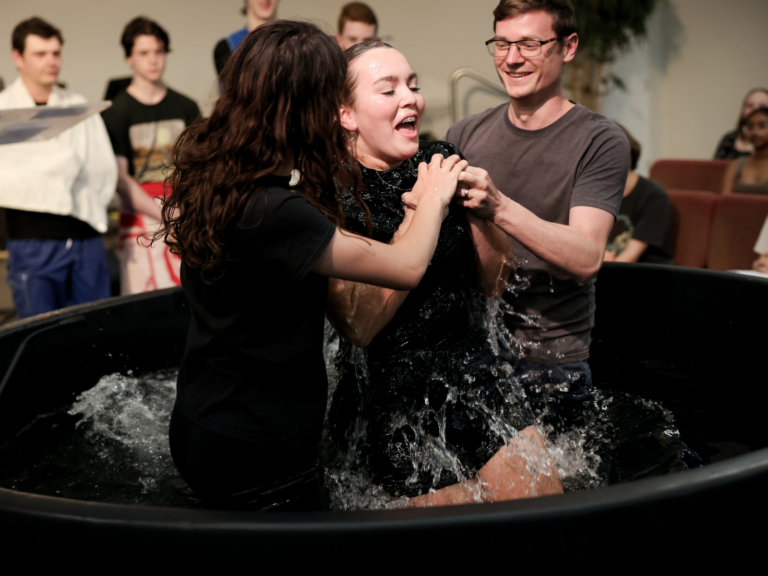 The journey and the destination
Nick has finally landed where he thought he'd end up, however his pathway there was anything but smooth. But through it all he has trusted God, and now seeks to use his own experiences to offer wisdom and insight to his apprentices – particularly around the importance of not rushing, but taking the time to learn and grow, especially in Christlike character.
Nick says, "I took an unconventional approach to ministry, but I think one of the great things about MTS is actually having space to be unconventional and to take those two years to test and trial. Sometimes people think if you're an MTS apprentice you've got to be ready to minister in a church. But that's not what it means to be an 'apprentice'. And that's one of the things I love about Ken's model of training – he sees what can be, he doesn't see what is."  
For those considering apprenticeships in the future, Nick recommends "finding a trainer with a heart for training" so the focus is on being trained and not simply filling the gaps of a church. 
He urges, "If you aren't at a training church (or a church that wants to be a training church) – find a training church. If you are at a university, make sure to supplement your campus experience with an experience that reflects the beautiful body of Christ – get involved in kids ministry, serve people with intellectual and physical disabilities, journey with someone through divorce – see the beauty of the gospel applied in all of life, and you will grow in your confidence in the gospel as well."