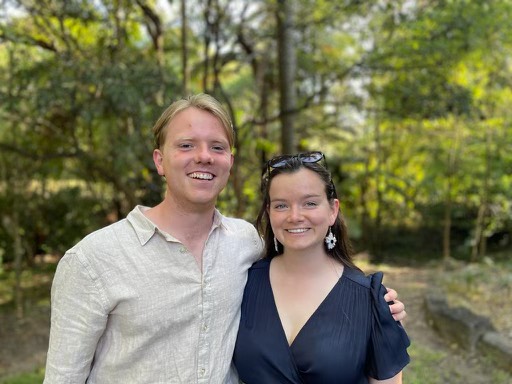 Davey Lovell is a newly commenced apprentice from Crossroads Christian Church in Canberra, working in a mix of church and school ministry. He is trained by Crossroads minister Dan Wilton.   
Growing up with the blessing of discipleship 
Davey was raised in a Christian family who were dedicated to discipling him, he describes this as "a miracle." He reflects on his family, "God worked in their heart enough to have enough care and concern for me to pray and read with me and buy devotionals and that kind of thing. They were just, loving and caring in that way, and I think that was a lot of seeds planted."
During his teenage years, Davey became more and more aware of his sin, and credits two particular camps with his desire to take his Christian faith seriously; KYCK from KCC and CrossTrain from Crusaders. 
He says, "I was also very dissatisfied with what I was chasing in terms of approval from people and a people-pleasing kind of mentality. And that came to a head at a particular conference where we were going through the Sermon on the Mount. And the speaker just said, 'Your life has an audience of one and one person that really matters, who's God and without Jesus, he's actually not pleased with you'."
Alongside this, Davey also heard and understood more wholly about the grace offered in Christ, and experienced such a weight off his shoulders. He shares, "That was reinforced a couple of times throughout that year. Just in different moments of hearing that Jesus has paid for all my sin and that in him, I'm an adopted child of God."
Being stripped back to rely on the Bible
Originally from Sydney, Davey moved to Canberra for University the day he turned 18. Although he was a Christian before moving to Canberra, Davey found the transition to living as a Christian out of home somewhat tumultuous. 
He shares, "It felt like I'd had a whole Christian structure, like I was at an Anglican school, had a couple of Christian friends from there and friends from church. Plus I had the church I grew up in and had my family. But all that just kinda got taken away and I was left with almost a void. And all I had was me and my Bible. And that was quite revealing of how much I'd probably relied on those foundations instead of the Lord Jesus."
Davey describes experiencing partying with his uni friends at night and then waking up in regret and lament of his sin, over and over again. He says, "That was a pretty intense period. I would go out partying with my friends and then come home and wake up crying the next day with my Bible."
Without Christian accountability around him and a foundation of dependence on Jesus, Davey struggled. He describes, "I was really brought back to just focusing on the divine being Christ Jesus, and just trying to hold fast to him. And then God working to hold me fast to him, which I'm just so grateful for. There are so many ways I could have fallen, and so many different temptations living on campus by myself. But he kept me in Christ. He kept me with my Bible open and he kept me going to church."
God worked in Davey and he connected in with people at church at Crossroads and the Christian uni group. 
The seeds for ministry watered and grown
Davey eventually got involved serving at youth group, and his experience taught him how much he loved being in the Bible and teaching others in the Bible. Having grown up attending events like CMS Summer School, and considering missionaries as the "cool people there", Davey had been interested in a path of ministry from a young age, but sees this youth ministry service as where the strong seeds for ministry were planted.
He shares, "In God's providence, He'll lead you down all sorts of different paths. He'll lead different Christians down different paths, and that's the wonder of the body. And so for me, the door of ministry was kind of opened in terms of what I wanted to do. And this was affirmed then by  people that I was leading with and pastors and friends."
What the path looked like to pursue ministry, however, Davey didn't know. He says, "I had no idea what MTS was actually. There was no MTS at my church back in Sydney, and there were none in the first two years of my time at Crossroads. So I had this idea that I wanted to go into ministry, but I hadn't realised what MTS was."
MTS soon after started up at Crossroads, and two apprentices were trained in 2021 and 2022. As they undertook their apprenticeship, Davey started to explore that as a pathway for him. He knew he wanted to do ministry, so was apprehensive about if he needed MTS to test this idea. 
He shares, "It's this idea [that MTS] is this space where you can figure out whether you wanna go into ministry or not. And I was pretty sure that's what I wanted to do, so I wasn't sure that it was worth pulling the resources of the church. 
But I was convinced by pastors and people from the Christian group that it's actually also about a practical component of training for ministry space where you can be pushed and fail and you're actually doing real ministry. There's much tighter oversight and you can look up to your trainer who has been there, made those mistakes, and can gently tell you how stupid you're being. 
And that's a really valuable, practical part of training that an institution like a Bible college doesn't have."
Working in church and school ministry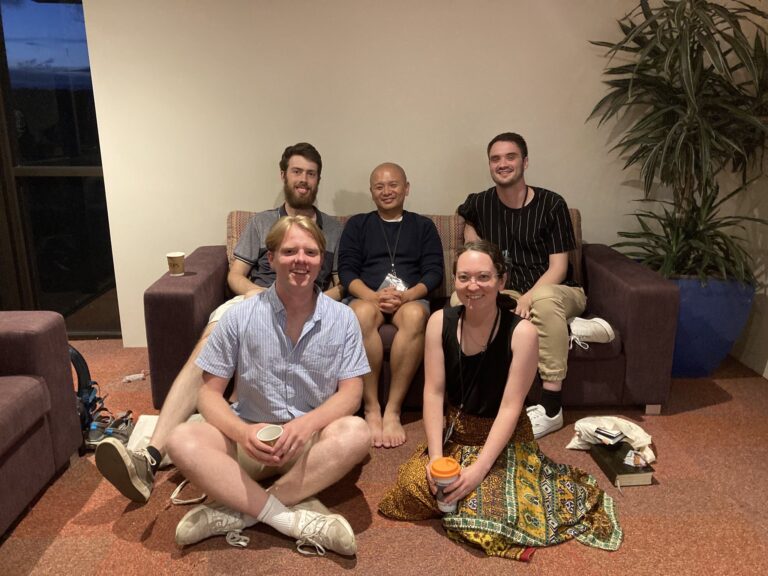 When it came to doing his apprenticeship, Davey was able to incorporate both church and school ministry into his workload. Before starting MTS, Davey was working as a teacher's aide at a local Christian school when he noticed there was a gap for ministry. With no Chaplain at the school, Davey got involved in the leadership of a lunchtime bible study. 
Now that he is doing MTS, Davey is being freed up by his church to do five hours of chaplaincy work at the school to continue his ministry there. He will be responsible for training leaders, continuing bible study, and running the chapel service, which involves giving a Bible talk, organising music, prayer and bible reading.
Davey says, "It gives an opportunity for students to be face-to-face with the claims of Jesus and the person of Jesus in a context that the classroom doesn't really offer." 
Davey sees it as a real blessing that Crossroads has given him and the school this time for him to do chaplaincy ministry alongside his church ministry. 
At Crossroads, Davey has a focus on their Reach ministries. He's continuing with leading at youth ministry, getting involved in events to reach the community and university, leading a growth group and more. Davey is also growing himself by looking at the bigger picture of ministry, something he says hasn't done much before. He reflects, "Thinking through how to love people strategically and well is not something I am very trained in how to think. This is a bit more step back. How do we get other people to be involved in word work? How do we create a kind of culture and congregation that loves Jesus and his Bible?"
Please be praying for Davey and his fellow Crossroads apprentices as they conduct their two-year MTS apprenticeships.