Fruits of the Ministry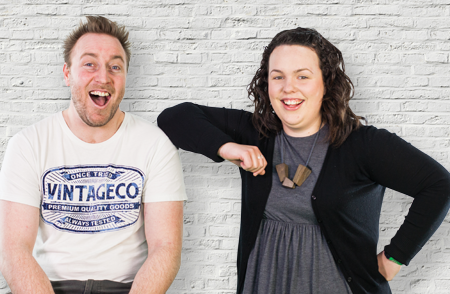 Challenges, joy and perseverance are all in a day's work for trainer Mark Earngey and his apprentice Jenny Peisley, as they work alongside each other in taking the gospel to local school children.
In working with Jenny on teaching primary school scripture, Mark set out with some aims in mind.
"Given the new principal at the school, one of the goals I had
in working with Jenny was to encourage her to develop a strong working relationship with this new Principal and equip her to continue the strong presence of SRE at the school. We had regular meetings where Jenny would feedback her progress and we would commit this goal to the Lord in prayer."
The prayerfulness of her trainer has rubbed off on Jenny, with prayer taking priority when struggles come. She says, "Mark has led me with wise counsel and encouraged me with the truth of salvation. Times of distress in this ministry have drawn us to pray for God's perseverance by his spirit."
Teaching the Bible to children with Mark at Toongabbie East Primary School is setting Jenny in good stead for future ministries. Mark describes his apprentice as having a heart for reaching Indigenous Australians.
Teaching SRE at a school in which over 20% of the community are of Aboriginal or Torres Straight Islander descent has enriched Jenny's ministry training. She has developed skills in reaching the group that she is passionate to see saved.
On top of helping Jenny to build rapport with the local Toongabbie community, her role as an SRE teacher has also taught her pillars of the gospel.
Jenny reflects, "Evangelistic ministry can be draining and feel fruitless. But God in his mercy has shown me how important it is to sow the seed of the word. I may never see the fruit, but trust that only God can give the growth, whether in five, ten or fifty years time. In hard times I am reminded to keep sowing, so that more may hear the good news!".