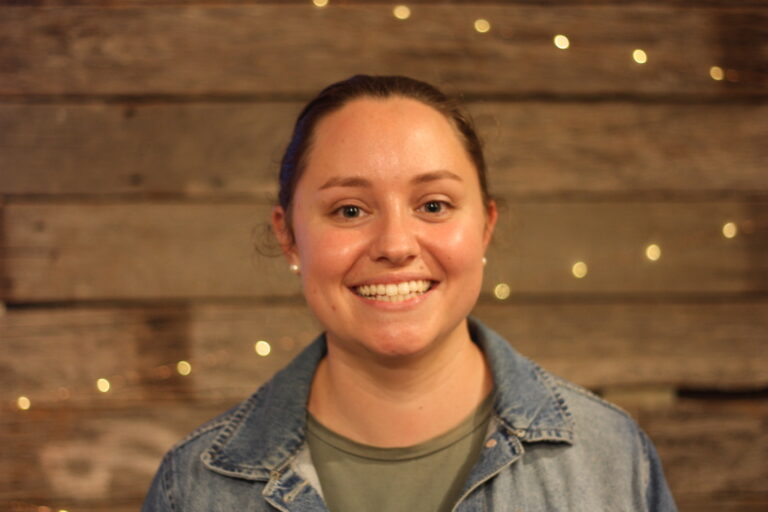 Naomi grew up in a small town just outside of Tamworth. She was raised in a Christian family, going to church every week where her parents both served in full-time ministry positions. But even after all those many years of Christian influence as a ministry kid, it wasn't until Naomi was in Year 6 at youth group, where the faithful service of her youth leaders led her to truly hear the gospel message for the first time.
From there, Naomi's faith grew, increasing in knowledge and understanding of who Jesus is and what He had done for her. This prepared her for what she would face in Year 12 to answer the question many of us ask… "What does living a life for Jesus ACTUALLY mean?"
Naomi decided this: she needed to be light. She needed to be the light in the darkness. When all her school friends were out drinking and partying all weekend, Naomi went to youth group and church. She stood firm and true to her faith, taking her stand with full assurance that Jesus is the true light.
In 2020, Naomi begun her MTS Apprenticeship at Hunter Bible Church in Newcastle, NSW, Australia. Her decision to 'give ministry a go' through an apprenticeship was simple: "If I am convinced that people need to hear about Jesus, what is the best use of my time to be able to do that?"
So, Naomi begun her apprenticeship in January of 2020. But then a global pandemic hit. Naomi reflects, "It's been good and hard… But it's actually provided new ministry opportunities that I don't think I would have gotten if COVID-19 didn't happen. Our church started a 'Care Team' to make sure people were being looked after while we were in lockdown, and I was given the job of heading that up and training people in that."
Throughout Naomi's apprenticeship, she said that her absolute favourite part has been the intentional time that she has been able to spend with the women in her church – meeting 1-1, leading Bible study, and undertaking various training opportunities. "When you hear just so many people's life issues and how hard things are for them not knowing what to do, it really has challenged me to go, well, what is my role? And well, my role is to keep pointing people to Jesus. I don't have to fix their problems, but I want to encourage them to keep being obedient to God when life is going 'belly up'".
Pointing people to Jesus. To the light. That is what an MTS Apprentice does.

Naomi's apprenticeship experience is not dissimilar to many of our apprentices in 2021. The ongoing work of raising up gospel workers through ministry apprenticeships is critical in bringing light to the darkness, in speaking truth to the ends of the earth.
When asked why the work of MTS is important, Naomi shared, "We want people to know Jesus. In the end, it's heaven or hell". Light or darkness.
"The MTS tagline is so true. MTS raises up the next generation, multiplying gospel workers. That is exactly what it does."
If you are in a position to financially support the work of MTS in raising up Gospel Workers like Naomi, please give generously today.