January 2021
---
| When God Says Go |
Monday 18th January – Wednesday 20th January 2021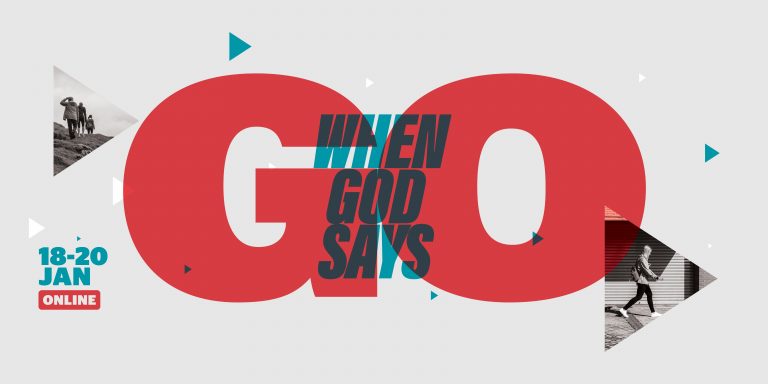 In 2021, G8 National Conference will spend three massive days exploring the urgency of the gospel, and how we should respond when God says "go".
This year we're shaking things up a little. Due to the uncertainties of COVID-19 and current interstate travel restrictions, G8 National Conference has gone online and local for 2021!
Being broadcast live from MBM Rooty Hill, locals can join us for an immersive Conference experience with live talks, in-person seminars and time for fellowship with your peers.
Not in NSW? No worries! You can register to host your own venue, and have local Trainers and Apprentices join you to view the Conference together, or choose the online-only experience and access G8 from the comfort of your own home.
With so many options for whatever your situation, there's no reason not to join us.
Need more info, then head to our website otherwise please register by January 13th! 
March 2021
---
MTS Graduation and Commissioning Ceremony | 4 March
July 2021
---
National Leaders Training Day | 21 July
Location TBC.
The MTS Leaders' Training Days are all about gathering MTS Trainers and their Apprentices so they can delve into and discuss big ministry ideas from the Bible. This time is invaluable as it provides a common space for Trainers to be pushed in their thinking and teaching, and helps Apprentices actively wrestle with the realities of ministry straight from God's Word.
Save the date, and more information will arrive soon.
October 2021
---
In 2020, MTS Recruit went online, local and global reaching over 1400 people from 26 nations. This year we're back with the same mission to raise workers for the harvest field.
Come and hear how you can use your life for Jesus' Kingdom by registering your interest to join us in 2021.