Jesus said to his disciples, "The harvest is plentiful but the workers are few. Ask the Lord of the harvest, therefore, to send out workers into his harvest field." Matthew 9:37-38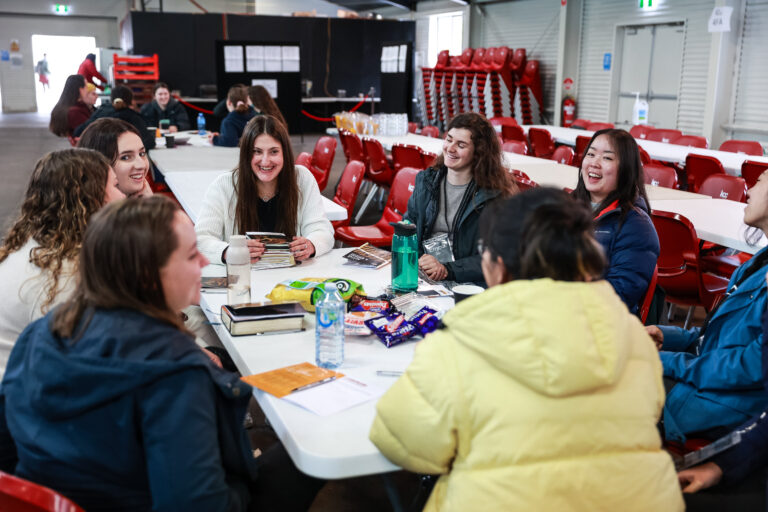 From September 30th until October 3rd, MTS Recruit Conference was held in Katoomba at the Katoomba Christian Convention Centre, and around Australia and the world through Local Conference Gatherings. Across the weekend (and throughout October and November), 498* people attended MTS Recruit in some form. 
MTS aims to help local churches and ministries identify and train godly and gifted men and women before helping them to decide on the next step in their ministry.
MTS National Director Ben Pfahlert says, "3,755 men and women have completed an MTS apprenticeship since 1978. Over 1,000 of them are harvest workers today. MTS Recruit is a key moment in the work of MTS; it helps trainers multiply gospel workers. As those who are considering ministry are gathered with both gospel workers in training and current gospel workers, the conference helps disciples at each level to think through their next step in responding to Jesus' total Lordship."
Some attendees were trainers encouraging current and future apprentices, others current apprentices looking to be built up and many were potential gospel workers, considering apprenticeships and how God might use them in their circumstances.
Attendee Joshua Ward from St Matt's Wanniassa (ACT) reflects, "It was a tremendous encouragement to be at the 2022 MTS Recruit Conference in Katoomba. I loved being able to meet many new people, who are prayerfully considering how to live life in response to the gospel of our Lord Jesus."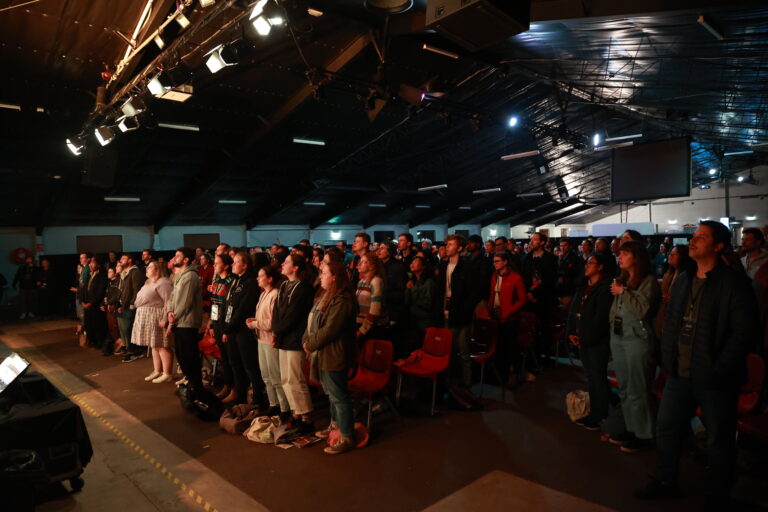 What God's Word has to say 
Over the conference, attendees took part in all-in sessions with talks from Pete Sorrenson, as well as strand groups, elective workshops and mentoring. 
The four talks by Pete were aimed at helping attendees consider their response to God and how they might be able to serve him.
The first talk was on Mark 15:1-39, and called for a response to the wondrous cross of Christ. Peter asked all attendees the question, "If you were God, if you had unlimited power & could do anything … what would you do?" When Jesus arrives on planet Earth he answers that question, "I'll go to the Cross to pay for the sins of my people. I'll be crucified".  Wow. When we consider Christ and what He has done, we need to Marvel, Motivate others and ourselves and to Model a life that reflects the truth we believe. 
The second talk was on 1 Peter: 1:3-9 and affirmed the good assurance of the risen Christ! He is our living hope and we should praise him and live for him.
The third talk was on Revelation 21:1-8 and reminded attendees of the return of Christ and His never-ending kingdom. Christ is who we need to behold. 
The last talk was on Titus 1:1-16 and spoke about the gospel workers Jesus wants. It challenged attendees with a practical description of who is suited to consider ministry, as described in Titus. We are called to godly, gospel-fueled holiness. 
Other sessions also included practical advice, including electives on Family & Finances, Work, Men & Women in Ministry, Cross-Cultural Ministry and more. 
What attendees had to say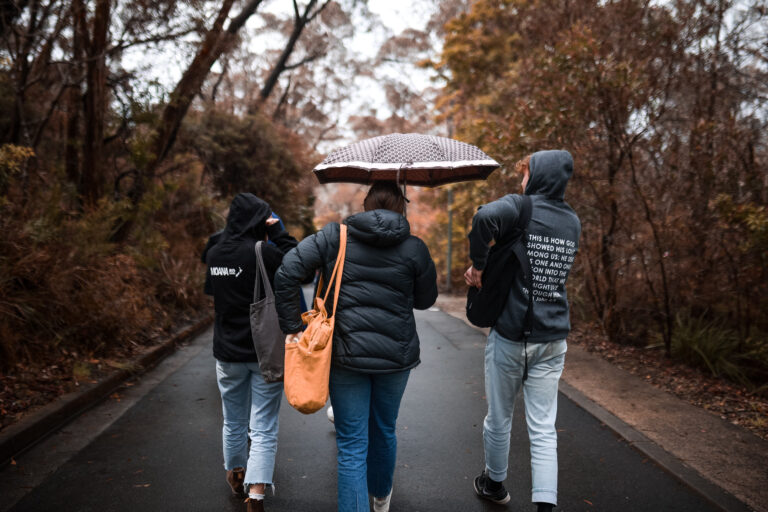 "It was so great to be back at MTS Recruit in Katoomba this year! I loved meeting with women from other churches, hearing their stories, and talking them through everything to do with MTS Apprenticeships. I got to share the opportunities and challenges from my Apprenticeship – the joys, challenges, and more joys of serving Jesus full-time. I think any Christian should come along next year. An entire long weekend of fellowship, mentoring, and thoughtful electives will no doubt help anyone wondering how to serve Jesus more."
Naomi Robertson – Bexley North Anglican Church
"I loved MTS recruit in person this year. One of the highlights was 1-1 mentoring with someone experienced as a gospel worker – to ask questions and get prompted to consider things I haven't thought about. Another highlight was peer groups, most of my group I didn't know going in but loved conversations grounded in the bible with people at a similar point of thinking about MTS and a lifetime of ministry."
Ben Pears – Hunter Bible Church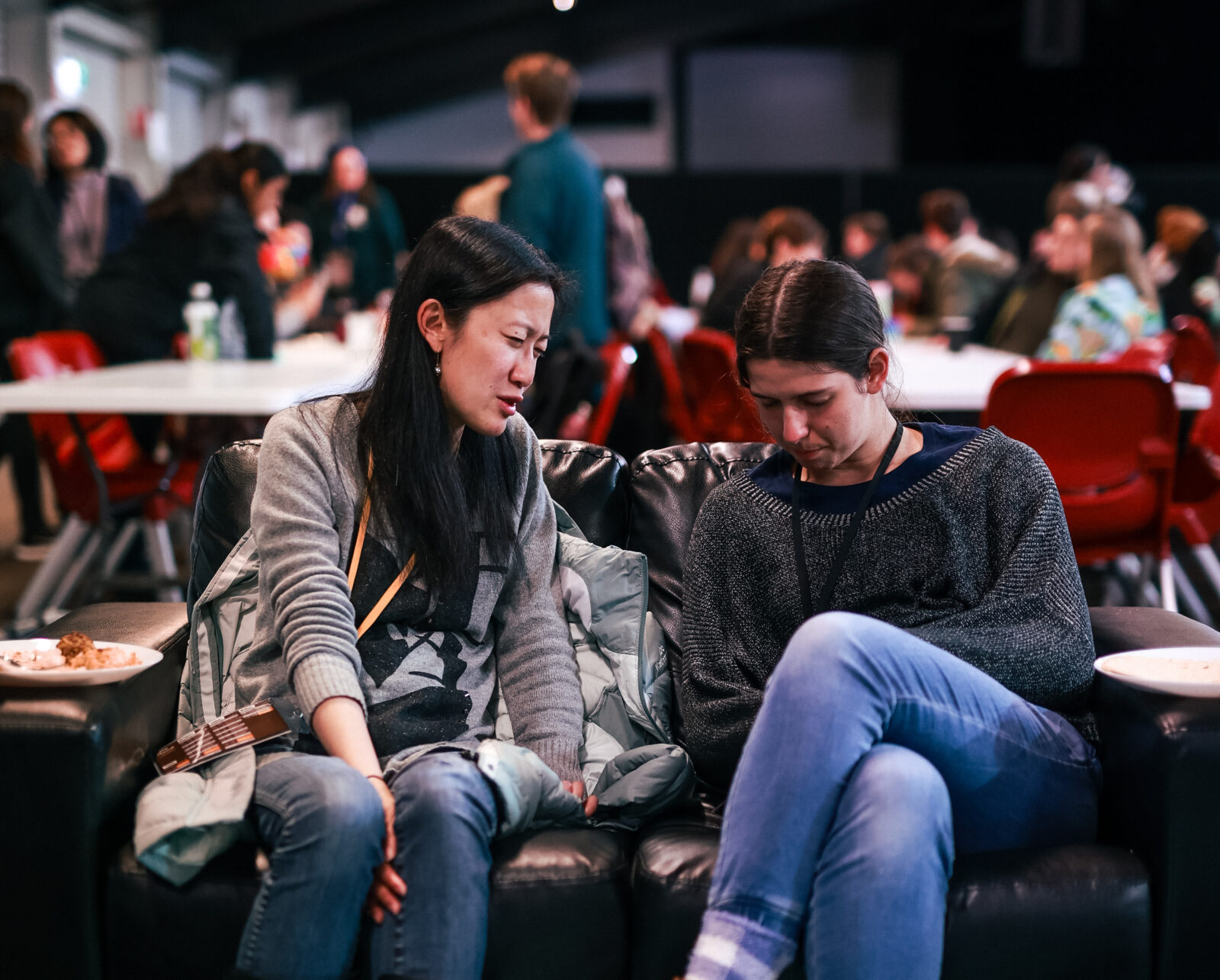 [NB * – there have been 498 individual registrations. Some LCG's (in Australia and overseas) had just one person registered of the total in attendance. 4 x LCG's are due to happen in the next 4 weeks. Therefore our estimate is that 600 people attended MTS Recruit].