Introducing our new Director of Training Russell Smidt
MTS is excited to announce that Russell Smidt, former Senior Pastor of New Life Presbyterian Church ACT, has accepted the position of MTS Director of Training. He will start on Monday the 2nd of May 2022, and will be based in Canberra.
Ben Pfahlert, National Director of MTS says, "Russell has been an enthusiastic member of the MTS movement for decades. He has been the trainer of NSW Presbyterian Church trainers for many years. He has served on MTS recruiting conference committees for ages too. He's a great Dad, a lovely husband and a bloke who gets involved boots and all in his local community. We're delighted that he's joining the team."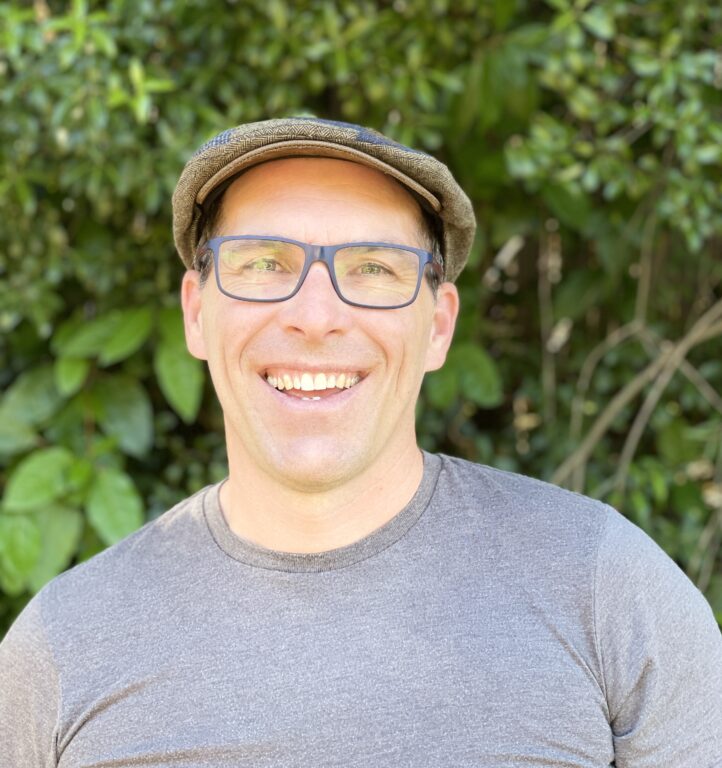 Russell has been a keen MTS movement contributor for over 20 years. From doing an MTS ministry apprenticeship as a young adult, to training ministry apprentices as a minister, to being heavily involved in the METRO Committee (Ministry Equipping Training Recruiting Organization) in the ACT.
Russell shares, "I'm excited to be working with trainers across the country to see them supported, encouraged and spurred on to keep doing the great work that they're doing. As well as finding those new opportunities to be raising up new trainers who are going to be used by God to equip new apprentices and see the kingdom of gospel workers grow."
Gary Koo, Current Bishop of Western Sydney and Chairman of the MTS Recruit conference, says of the need for a director of training, "trainers are at the heart of what we're trying to do. If Timothy 2:2 is our reference verse, then we need someone who is able to pass things on to the next generation of trainers."
Having worked alongside Russell through the MTS Recruit conference, Gary also speaks highly of his appointment. "Russell is no foreigner to the idea of ministry apprenticeships. He did one himself at St Paul's Carlingford and has been actively involved in promoting apprenticeships through his own church. As well as his long involvement in MTS Recruit and the METRO committee."
Not long after becoming a Christian at 18 in his hometown of Grafton, Russell moved to Sydney to study Engineering at Sydney University. There he was involved in the Evangelical Union and Chatswood Salvation Army, and experienced discipleship from Mike Everett and others who later encouraged him to pursue a ministry apprenticeship.
In 2003 Russell commenced a ministry apprenticeship at St Paul's Anglican Carlingford. Bruce Hall was Rector, James Warren was the MTS coordinator and Michael Kellahan was his trainer. Russell's ministry was mainly focused on two things; AFES Ministry at Macquarie University and a St Paul's Anglican Carlingford church plant at Macquarie University.
Russell says a key thing his MTS apprenticeship taught him was how "being alongside Christians…and taking a little bit of time to do training and equipping was setting them up for a lifetime of ministry, wherever they might go and whatever they might do." As he was trained and learnt to train others, Russell's passion for MTS was forged.
Michael Kellahan Executive Officer of GAFCON Australia and Russell's former MTS trainer says, "I've known Russell since he was an MTS trainee at St Pauls Carlingford. He is a great servant of Christ and his gospel. In each place he has served he's proved himself as an MTS recruiter, equipper and trainer. Other trainers have rightly followed his lead on how to make MTS flourish in their context. I'm delighted to hear of this appointment and excited to see what God will do in and through him."
Following MTS, Russell knew the next step was clearly bible college. With a heart to serve, Russell started his theological studies at Moore College in 2005. Through people he met at Moore College, including Jason Smart and Ian Halbisch, Russell moved into the Presbyterian Church and commenced additional study at Christ College. After graduating from both colleges he was ordained in the Presbyterian Church in 2009.
His first position was as Assistant Minister at Epping Presbyterian in Sydney, where upon arrival he was given an MTS apprentice to train. Russell says that this was a gift from God that he and a friend had prayed for. "We used to pray every day that God would keep MTS on our agenda. And so I left college, arrived at church, and was handed an apprentice and told to train this person for the next two years."
After working at Epping Presbyterian for a number of years, Russell and his family moved to the ACT and he took up the role of Senior Pastor at New Life Presbyterian Church. Here Russell got involved in METRO, an organisation designed to support raising up apprentices within NSW Presbyterian congregations. Over the 12 years, he has been involved in the METRO committee, Russell has been training and coaching MTS trainers across Presbyterian churches, as well as raising up new trainers.
Murray Norman, CEO of Christian SRE, MTS Board member and past member of the METRO Committee says he thinks Russell "is a very godly and gifted leader. Not only is he true to God's word but he also ministers pastorally to people. He has been a very strong trainer in his time. I served with him on the METRO committee where he was instrumental in developing a culture of training in apprenticeships in the Presbyterian church."
In addition to being qualified, experienced and passionate about training MTS trainers, Russell is a keen evangelist, community builder, husband and father. He has been married for 22 years to Naomi who is a primary teacher. Together they have four children, Will (17), Isaac (15), Ollie (13), Joel (11) and a dog Ralph.
He coaches the AFL Gungahlin Jets team, is the president of the Canberra Brass Band and is the manager of the Young Music Society Concert Band. He loves being able to engage with his kids in this way, but also engage with all sorts of different people.
Russell is trained in pastoral supervision through St Mark's Theological College and MTS, and as a ministry mentor, and is looking forward to bringing all these experiences to the Director of Training position.
At MTS we are excited to have Russell step into this role. Russell has been abundantly gifted by God to play a part in MTS' Vision "to win the world for Christ by multiplying gospel workers through ministry apprenticeships."