"I'm just really strongly convicted that I owe everything to God because He gave me all these things and He took them away, like Job. I just really related to Job's story. I want to walk faithfully with the Lord all my days like Noah, and I want to tell other people about how good He is."
Tilly Sutton is a first-year apprentice at Grace City Church, trained by Pastors Tim Clemens, Matt Varcoe and Charles Cleworth. She has a passion for seeing women in ministry cared for and is keen to stop so many women from burning out. 
Her love for Jesus was formed as a child, and throughout her years growing up He also grew her and her dependence on him. Tilly reflects, "God allowed me to walk through different life circumstances where trials and tribulations of hardship and suffering helped me to really understand grace."
As a university student in Newcastle, Tilly grew her knowledge of Christ through involvement in uni ministry and her local church. It was here that God worked in her over many years, to create a heart for ministry.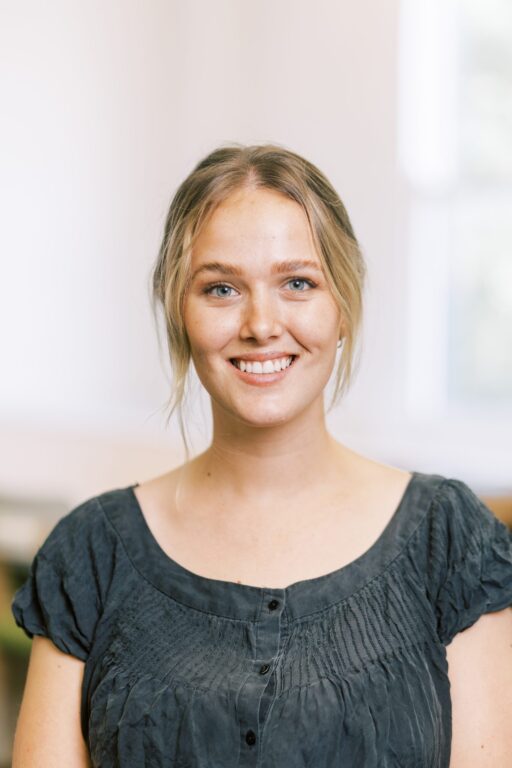 Leaving behind the idols of this world
It was poor health that Tilly sees as a big part of God turning her heart to ministry. She shares, "I was in bed for many years back in uni. I really struggled to understand what God's plan for my life was and where it was headed."
As she struggled with chronic fatigue and other health issues, what Tilly had been relying on fell away. She says, "I was afraid because I wanted to serve him but my body wouldn't allow me to. I had to question how I worship God. And that is gonna look different in every season of life. And at that moment in time, it was surrendering to God in my weakness, knowing the limitations that were placed on me. My ministry to God at that time was just submitting to him by resting and building up my foundation of trust in God from there." 
Tilly grappled with not having the success others she knew had. She was 'at uni' but unable to do uni, she wasn't experiencing social events like birthday parties and she couldn't work or do ministry. Before getting sick, she had also been training as a cross-country runner and planned to compete, but this dream also was taken from her.
She shares, "It was my plan only and God wasn't anywhere in the plan. I realised that those were idols that I had made for myself. After losing all of them it was like those lies of things in the world that I had been clinging onto for my identity were taken from me. And I actually got to see that my identity is in Christ." 
This experience left Tilly with a big conviction that the only thing that mattered was living for Christ. Over the years as she began to be healed from her illness and health issues, she had many conversations with trusted leaders at her church, Hunter Bible Church, including Greg Lee, Jo Clark, and Scott Curtis. Their counsel, as well as other advice from dear friends, helped Tilly think through what it looked like to live her life for Christ, with a clear pathway to MTS. However, it was a 'yes, but not yet' path for her.
Tilly reflects, "I had a conversation with Scott Curtis, who was a mentor to me at Hunter Bible Church. He said 'Tilly, I really think you should do MTS, but I recommend working in a secular field for a while, just to get some understanding of what it's like to submit to earthly authority, to develop character and skills and just being able to relate to people in the church who are working in a secular job."
Leaving fulfilling work for eternal work
This was advice Tilly took extremely seriously. After she finished her degree in Midwifery she moved from Newcastle to Sydney and worked as a Midwife for three years. 
She shares, "I want to glorify him in this job [as a Midwife]. It's a beautiful opportunity to love women and to see life being born. There's no way you can think that there isn't a God when you see that, it's just too miraculous." In her years working, God gave Tilly many opportunities to encourage and challenge women through evangelistic conversations. Even though she loved her job, MTS was still on her mind, along with the pull to have these conversations every day. 
Tilly says, "I want to share the gospel, I want people to know how good He is. It was hard making that decision, but I couldn't ignore that. I desperately want my friends to come to Christ. It sounds quite morbid but seeing these babies, although it was beautiful seeing them being born, there was also a deep sadness in me. I realised that I don't know if these children are ever going to hear the gospel." 
With that on her heart, Tilly left her job as a midwife and in 2022 took up an MTS apprenticeship at her church, Grace City Church, under her trainer Tim.  
Caring for physical health and spiritual health
Tilly has a variety of responsibilities in her apprenticeship, including leading on the City Kids team and being a part of the Maturity team. In her role on the Maturity team, Tilly is a community leader. This means she is a leader of leaders and is continually keeping up with and pastorally caring for around 27 female community group leaders.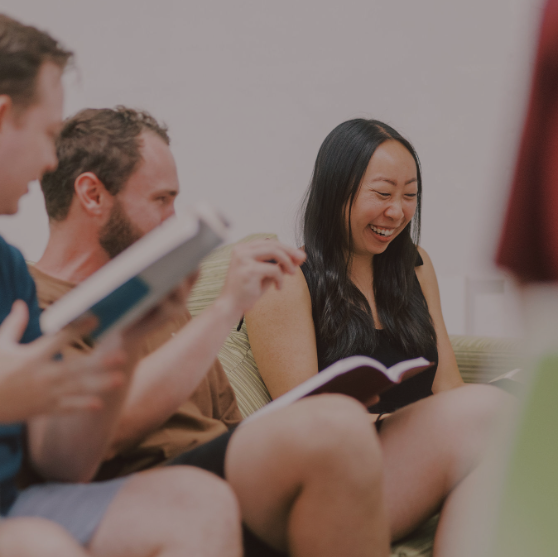 From her years of chronic health issues, Tilly has a unique perspective on caring for women. She says, "As women, we love to fix things and we love to help out. And so we automatically can sometimes kind of revert to like little miss fix-it mode. This is something that I have worked hard on over the years, just learning to have good Christ-like boundaries so that you don't burn out. But also so you can actually serve God from a tank that understands that we have limitations."
This is something that has been guiding Tilly's recent ministry addressing Christian care and burnout. There are many different contexts of care in the church, but there are also commonalities in how people can be cared for. 
In their maturity ministry at Grace City, they have been focusing on four indicators of health in their community groups; rich knowledge of the Bible, praying deeply for one another, fellowship and doing life together and caring for each other. Caring for one another encapsulates physical, emotional and spiritual leads. This is something Tilly is trying to teach the female community group leaders to do, as well as helping them to care for themselves. 
Tilly says, "We're looking at those three different types of care context within groups and understanding – as a Christian, what does God's word tell us about care? How does he command us to love people, especially those who might be struggling with mental health or a chronic disease that is incurable? How do we love members in our community group through tough emotional issues? How does Jesus,  demonstrate caring for others? And just look at the whole Bible together to see God's picture of Christian care."
As they look at how to practically care for their brothers and sisters, Tilly is also focused on reminding them of God's sovereignty. She shares, "If we truly believe that our God is the one true King, then we will cling on to him. We will run to him first before we kind of revert to anything 'practical', like making them a meal. I can make them a meal, but all these things rely on him first."
In an effort to help her leaders with Christian care, Tilly had a group of them over for an evening of discussion and God's Word. 
She shares, "We looked at different dangers that we might fall into of kind of not having strong boundaries in our care habits and a couple of real-life examples of what christian care in our community groups looks like"
They looked at what God's Word says about care; spiritual, emotional and physical. Together they reflected on these and talked about when they're not relying on God's sovereignty. A big topic of conversation was around over-commitment, something that many of them resonated with. 
Tilly reflects, "It was just a beautiful opportunity to see younger and older Christian women come together. They said they were really deeply encouraged and they found it really practical and helpful." 
Caring for physical health and spiritual health
Although many hardships brought Tilly to her apprenticeship, she is thankful for what the Lord provides. She says, "I'm just really strongly convicted that I owe everything to God because He gave me all these things and He took them away, like Job. I just really related to Job's story. I want to walk faithfully with the Lord all my days like Noah, and I want to tell other people about how good He is."
For others considering MTS Tilly says, "There's always going to be something that you want to do before MTS. Like 'I should just work for a couple more years' or 'I want to save up for a house deposit'. But there's nothing that means, that means more than leading the lost to Christ."