OUR TEAM
They're a great bunch…
A group of people who love God, love people and want to further the gospel through teaching it to the Christian leaders of tomorrow. They're a great bunch, we're sure you'll love them!
---
Ben Pfahlert – MTS National Director
Ben did not come from a Christian family.  God saved him through very simple means.  A bloke called Rhys read one chapter of Mark's Gospel each week with him during 1988.
Ben became a Christian in 1989 and is very committed to the 'invest deeply in a few' model of discipleship.  Jesus did it.  Paul did it and Rhys did it.
Ben worked as a Civil Engineer in Melbourne for three years. He did an MTS Apprenticeship alongside his wife under Gordon and Fiona Cheng, through AFES at RMIT University 1992-1993.  Ben and Emma both studied at Moore Theological College (Sydney) before returning to Melbourne in 2001.  Ben wore three hats between 2001 and 2006: he was an AFES University Minister, the Pastor of the evening congregation of Scots Presbyterian Church and the MTS Network Coordinator for Victoria.  Ben was appointed MTS National Director in 2007 and is thoroughly committed to MTS' Vision 'to win the world for Christ by multiplying Gospel workers through ministry apprenticeships.'
Ben and Emma have 4 adult/high school age children.  Ben loves ordinary family dinners, chatting with the kids, triathlons, upside down fires and watching a good TV show with Emma (eg.  "Alone" on SBS).  Ben also loves seeing (+ supporting) grass roots MTS movements all around the world.
Ben also believes that '2 minutes in glory will be far more satisfying than 80 years of the best pleasures this world has to offer.'
---
Russell Smidt – Director of Training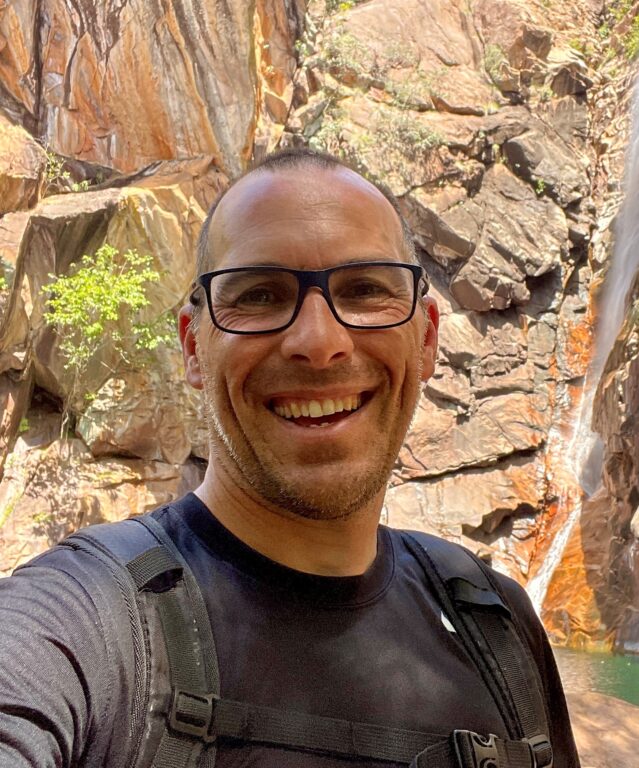 Russ joined the MTS Staff in May 2022, but has been connected to MTS since attending Club 5 Conferences in the late 90s. He did an apprenticeship at St Paul's Anglican Church, Carlingford (2003-04), then after 4 years at bible college recruited and trained apprentices as a pastor in NSW/ACT Presbyterian churches.
Russ grew up in Grafton (NSW), where he did his first 'apprenticeship' as a scaffolder/dogman in the family business before moving to the 'big smoke' to study Civil Engineering at University of Sydney. He worked as a Geotechnical Engineer in Sydney and has served as a pastor in Sydney (Epping Presbyterian Church, 2009-13) and Canberra (New Life Presbyterian Church, Gungahlin, 2014-22).
With his wife and 4 sons, Russ lives in Canberra. He carves out time to umpire community AFL, watch his sons play AFL, kayak the rapids of the Murrumbidgee River and play tenor horn in the Canberra Brass Band.
Since being knocked over by God's grace and becoming a Christian in 1996, nothing has been more important to him than making Jesus known and helping others to receive God's grace.
---
Brett Douglas – Director of Operations & Pastoral Development
Brett joined MTS in May 2018 and was blessed to come to know the Lord Jesus through a Christian family home, and became a Christian as a teenager in Wollongong.
After serving in the Royal Australian Navy for 11 years, Brett subsequently worked in a variety of logistics, service, and business improvement roles. He first came into contact with MTS when he moved to Sydney in the early 1990s, and since then has shared the MTS vision to raise up future gospel workers.
Brett is excited to see how God will use his professional skills to help multiply gospel workers through MTS apprenticeships.
Brett is married to Cathrein and they have three children. Outside work he loves spending time with his family, teaching SRE, cycling with friends, and enjoying a good coffee.
---
Glenda Lewis – Executive Assistant to the National Director
Glenda joined MTS in July 2014 as Executive Assistant to Ben Pfahlert – MTS Director.  She has had many years' experience in administration and loves her role.  She is so happy being involved in ministry and meeting those of like mind.
Glenda grew up in a strong Christian family and attends Connect Church Engadine (previously Engadine Church of Christ) where she is involved in the Creative Arts Team and loves supporting families with young children – being an 'aunt' to many.  She is also the Support Coordinator for the Sutherland Shire Breast Cancer Support Group where she is able to give advice, encouragement and understanding to ladies going through that hard journey.
Glenda loves going for walks along the coastline at Cronulla, spending time with her dogs (Monty & Mackenzie) and cheering on the 'Red and White Swannies'.
---
Murray Wale – Registrar
Murray commenced working for MTS at the end of 2011 as the registrar. He provides support to apprentices, trainers and churches in a variety of ways, including pastoral care, helping churches to begin training apprentices, guiding people through Pathways and the MTS curriculum, as well as providing advice on compliance.
When he is not at work, Murray enjoys spending time with his family, sci-fi, wi-fi and cryptic crosswords (which he never manages to finish!).
---
Carmel Vincent – Events Coordinator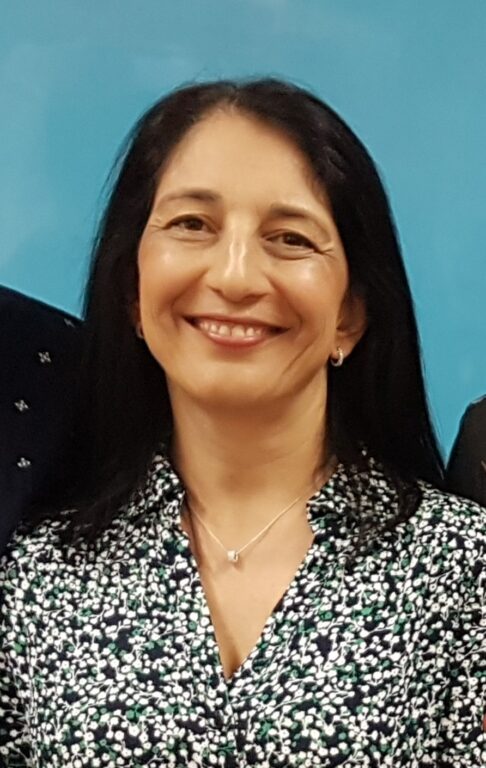 Carmel joined MTS in December 2021 as the Events Coordinator. She is passionate about seeing people come to know Jesus and grow in their love and knowledge of God and his word. She loves organising events that bring like-minded Christians together to raise up gospel workers for the glory of God.
After working in banking and finance for many years, Carmel moved to the St George area and dedicated herself to serving in both children's and women's ministry at her church, St George North Anglican, while also working for the church in administrative and finance roles. During this time she also completed a Graduate Diploma of Divinity at SMBC.
Carmel is married to Neil and they have two young adult sons. Outside work she loves settling down with a good book, listening to music, spending time with her family and going for long walks along the beach with Neil and their dog Archie (preferably with take-away coffees).
---
Elisabeth Carter – Communications Coordinator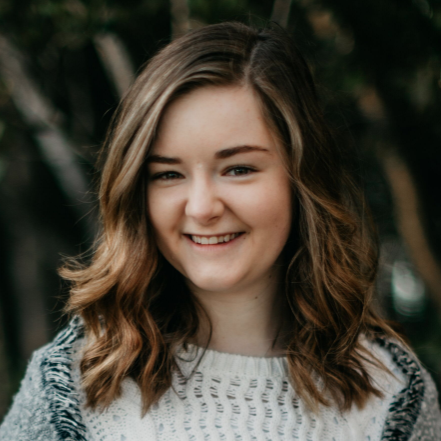 Elisabeth (Liz) joined MTS in July 2020. She is responsible for managing MTS' communications to apprentices, trainers, potential future apprentices and trainers, and partners.
Liz also works with a number of other organisations in communications and fundraising, helping them to tell their stories, raise money, encourage prayer and develop great supporter relationships. She has been a Christian for as long as she can remember and is most passionate about telling the greatest story of all: the Gospel.
When not working, Liz loves spending time with her husband Ryan (a former MTS apprentice), playing with their two cats Benny and Bea, doing reformer Pilates classes and listening to podcasts. She attends Macquarie Anglican in Eastwood where she is part of the leadership team for the 6pm service.
---
James Hoey – MTS Victorian Partnership Developer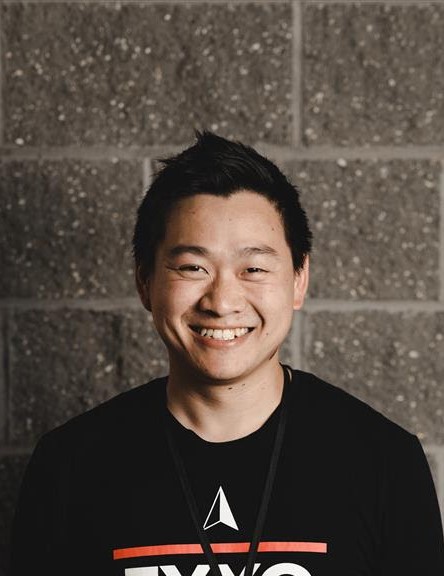 James joined MTS at the start of 2021 and is based in Victoria. He has the great joy and privilege of working with Victorian ministry leaders and potential apprentices and helping them keep their eyes on God's harvest field.
James previously worked as a Podiatrist in private practice, community health, correctional facilities and as a National Clinical Manager. He did an MTS Apprenticeship at Grace Christian Community in Melbourne after which he studied at Moore Theological College in Sydney from 2017-2020.
James is married to Melody and they have the joy of being parents to Levi.
---
Jodi Brooker – MTS Operations Assistant & Support Administrator
Jodi is a recent addition to the MTS Team.  She is from Newcastle, and graduated with a Business Degree from The University of Newcastle at the end of 2021.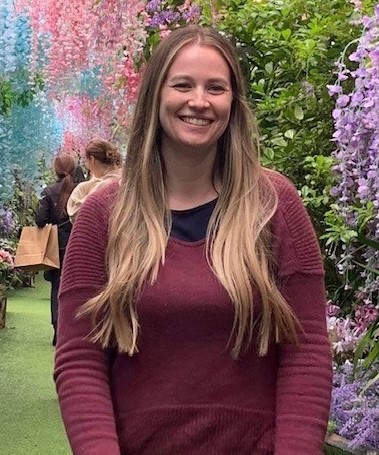 Jodi grew up in church and always knew of God, but took her faith seriously at the age of 16 after seeing a powerful testimony from a guest at a youth group event.  She considers accepting Jesus into her heart one of the best decisions she's ever made.  She currently attends Hunter Bible Church based in Newcastle.
Jodi has 12 years of customer service experience in both hospitality and retail, and is very excited to be working in a gospel-minded organisation.  In her spare time, Jodi likes to catch up with friends, exercise both at the gym and outdoors, and watch documentaries.  Her Siamese cat Coco is very special to her.