OUR TEAM
They're a great bunch…
A group of people who love God, love people and want to further the gospel through teaching it to the Christian leaders of tomorrow. They're a great bunch, we're sure you'll love them!
---
Ben Pfahlert – MTS National Director
Ben did not come from a Christian family.  God saved him through very simple means.  A bloke called Rhys read one chapter of Mark's Gospel each week him during 1988.
Ben became a Christian in 1989 and is very committed to the 'invest deeply in a few' model discipleship.  Jesus did it.  Paul did it and Rhys did it.
Ben worked as a Civil Engineer in Melbourne for three years, did an MTS Apprenticeship, alongside his wife under Gordon and Fiona Cheng, in university ministry 1992-1993.  Ben and Emma both studied at Moore Theological College (Sydney) before returning to Melbourne in 2001.  Ben wore three hats in this period, he was a University evangelist, a Presbyterian Pastor and the MTS Network Coordinator.  Ben was appointed MTS National Director in 2007 and is thoroughly committed to MTS' Vision 'to win the world for Christ by multiplying Gospel workers through ministry apprenticeships.'
Ben and Emma have 4 adult/high school age children.  Ben loves ordinary family dinners chatting with the kids, triathlons and history adventures with Emma on any given Saturday afternoon.  Ben also loves watching grass roots MTS movements sprout up and grow across Australia and the world.
Ben also believes that '2 minutes in glory will be far more satisfying than 80 years of the best pleasures this world has to offer.'
---
Eric Thurston – Director of Training
Rev Eric Thurston has 12 years' experience as Director of Training for The Artizo Institute (MTS equivalent in Canada). Eric is committed to identifying, encouraging and training godly men and women as Gospel workers. Eric became a Christian at St Matthias, Centennial Park. He did a ministry apprenticeship at UNSW under Phillip Jensen and Col Marshall. Eric studied at Moore Theological College in NSW, and worked at Glenmore Park Anglican before moving to Canada.
Eric is married with three children. He enjoys cycling, bush walking, time with his family, and American sports (football and basketball).
---
Brett Douglas – Director of Operations & Pastoral Development
Brett joined MTS in May 2018 and was blessed to come to know the Lord Jesus through a Christian family home, and became a Christian as a teenager in Wollongong.
After serving in the Royal Australian Navy for 11 years, Brett subsequently worked in a variety of logistics, service, and business improvement roles. He first came into contact with MTS when he moved to Sydney in early 1990's, and since then has shared the MTS vision to raise up future gospel workers.
Brett is excited to see how God will use his professional skills to help multiply gospel workers through MTS apprenticeships.
Brett is married to Cathrein with three children, and outside work he loves spending time with his family, teaching SRE, cycling with friends, and enjoying a good coffee.
---
Glenda Lewis – Executive Assistant to the National Director
Glenda joined MTS in July 2014 as Executive Assistant to Ben Pfahlert – MTS Director.  She has had many years' experience in administration and loves her role.  She is so happy being involved in ministry and meeting those of like mind.
Glenda grew up in a strong Christian family and attends Connect Church Engadine (previously Engadine Church of Christ) where she is involved in the Creative Arts Team and loves supporting families with young children – being an 'aunt' to many.  She is also the Support Coordinator for the Sutherland Shire Breast Cancer Support Group where she is able to give advice, encouragement and understanding to ladies going through that hard journey.
Glenda loves going for walks along the coastline at Cronulla, spending time with her dogs (Monty & Mackenzie) and cheering on the 'Red and White Swannies'.
---
Murray Wale – Registrar
Murray commenced working for MTS at the end of 2011 as the registrar. He provides support to apprentices, trainers and churches in a variety of ways, including pastoral care, helping churches to begin training apprentices, guiding people through Pathways and the MTS curriculum, as well as providing advice on compliance.
When he is not at work, Murray enjoys spending time with his family, sci-fi, wi-fi and cryptic crosswords (which he never manages to finish!).
---
Angelica Katsolos – Events Coordinator
Angelica joined MTS in July 2020 as the Events Coordinator. Being a Greek woman who loves to entertain, she truly believes in the power of events that bring peo
ple together for the glory of God!
She is passionate about reaching the unreached with the gospel, which has led her to study at SMBC and even learn a little Arabic. Currently finishing off a Degree at the University of Wollongong, she has been greatly impacted by MTS uni workers and can't wait to see more people take up the call to go and make disciples of all nations!
She loves a good soy latte (emphasis on the 'good'), is always ready for a d&m and loves a long spontaneous drive in her trusty VW.
---
Elisabeth Carter – Communications Coordinator
Elisabeth (Liz) joined MTS in July 2020. She is responsible for managing MTS' communications to apprentices, trainers, potential future apprentices and trainers, and par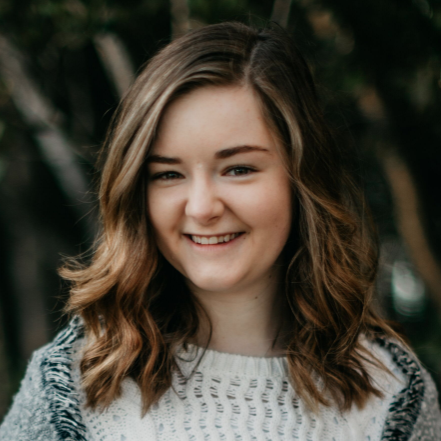 tners.
Liz also works with a number of other organisations in communications and fundraising, helping them to tell their stories, raise money, encourage prayer and develop great supporter relationships. She has been a Christian for as long as she can remember and is most passionate about telling the greatest story of all: the Gospel.
When not working, Liz loves spending time with her husband Ryan (a former MTS apprentice), playing with their two cats Benny and Bea, doing reformer Pilates classes and listening to podcasts. She attends Macquarie Anglican in Eastwood where she is part of the leadership team for the 6pm service.