Meet the MTS Board
GREG LEE – Chairman
Senior Pastor, Hunter Bible Church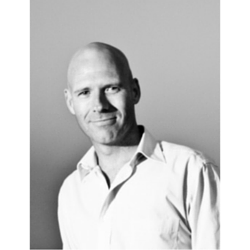 Greg Lee became a Christian in late high school, but only started going to church during university. Greg is married to Emma and they have four children.
Greg started ministry as an MTS apprentice in 1994, and since 2000 he has been involved in training over 70 apprentices as the Senior Pastor at Hunter Bible Church.
---
BEN PFAHLERT
National Director, Ministry Training Strategy
Ben is married to Emma and has four children. He moved from Melbourne to Sydney to take up this role at MTS in 2007. He studied Civil Engineering at RMIT University Melbourne (1988-1991) and worked as a civil engineer for three years. He did an MTS Apprenticeship and studied at Moore Theological College (1997-2000). Ben worked for 6 years with AFES RMIT, MTS Victoria and Scots Church Melbourne in the early 2000s.
---
KIRSTY BUCKNELL
Organisational Psychologist, Centre for Ministry Development Consultant
Kirsty is an Organisational Psychologist specialising in culture, values and change management. As well as her corporate clients, she works closely with the Centre for Ministry Development. Kirsty is a Warden at her local church, is a member of an independent boys' school Council and has been a member of the MTS board since 2011.
---
DAVID GLINATSIS
Solicitor Director, Kreisson Legal
David was admitted as a solicitor in 1985 and has since practised as a litigator, problem solver and strategist in construction and engineering disputes. David has acted for a variety of banks, insurance companies, corporations, liquidators, construction companies, developers, major mechanical, fire, electrical engineering, civil and dredging contractors and subcontractors in a range of jurisdictions across Australia.
---
ANDREW GRIMES
Client Portfolio Manager – Alphinity Investment Management
In addition to co-chairing the Gospel Patron Society, Andrew has an MBA in strategy and finance from Northwest University – Kellogg School of Management, and an MA in materials, economics and business from the University of Oxford.
---
ANDREW LESLIE
Lecturer in Christian Doctrine, Moore Theological College
Andrew joined Moore College in July 2013 soon after graduating with a PhD from the University of Edinburgh. He is also a graduate of Moore College and has served in the parishes of North Sydney and Strathfield before embarking on postgraduate study.
---
MURRAY NORMAN
CEO, Christian SRE
Before spending 20 years with Presbyterian Youth, the last 15 as General Manager, Murray was a corporate tax consultant at PWC. He has an MBA from AGSM and a Bachelor in Financial Administration and Law (Hons) from UNE. Murray has had a long involvement in working with ministries with a view to expanding them and making them more sustainable.
---
SHERIDAN RASTON
Staff Worker, Crusaders
Sheridan has lived in Western Australia for the past 17 years.  She taught languages and Religious Studies in a number of Girls' schools both in NSW and WA and has headed up CRU West, the western division of the Crusaders Union of Australia and is now studying for her Masters of Divinity and attends Providence City Church in Perth.  She is married to John and they have four children.
---
MARGIE GILLHAM
Mission Development Facilitator, CMS
Margie works for CMS NSW-ACT in identifying, encouraging and equipping future cross-cultural workers. She with her husband Simon and their two children spent 8 years serving with CMS in Namibia at NETS (Namibia Evangelical Theological Seminary). Prior to this they were part of planting Maitland Ev angelical Church in 2002. They returned from Namibia for Simon to take up a role at Moore College but plan to return to the mission field in God's perfect timing.
---
JOHN MCCONVILLE – Treasurer
Chief Financial Officer & GM Shared Services, Royal Australasian College of Physicians
John has worked at the RACP for 7 years, and is involved in many aspects of the College including Finance, Procurement and Facilities. John has many years of experience working in the Finance sector.
John works from the Blue Mountains area and attends Lower Mountains Anglican Church. John's interests are coaching and mentoring others, and building strong relationships between working teams.