by Vanesia To (Communications Cadet)
Walter and Steph Gear have been donating to MTS for many years. God's generosity to them has supported many apprentices, and through them, many churches and other ministries.
But how did the Gears choose which organisation to support when there are thousands of different Christian bodies in Australia?
Having thought about this a lot, they have come up with three big areas that helped them make the decision.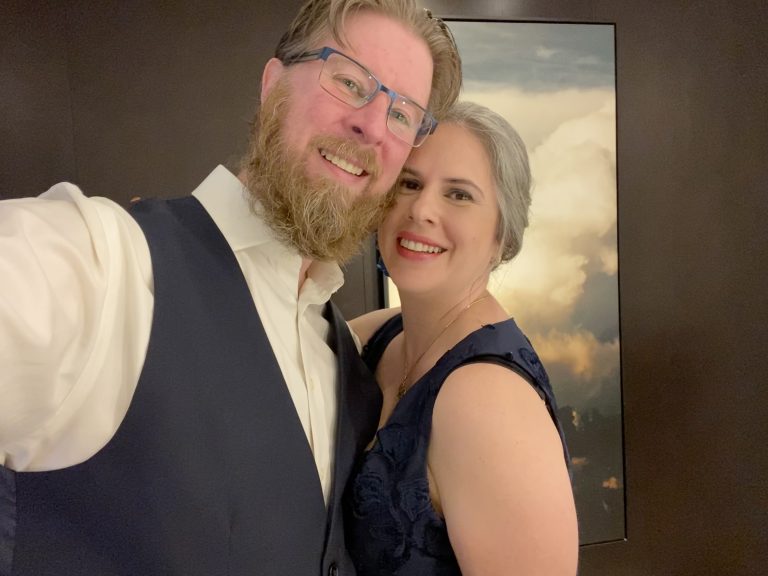 Relationship
Walter and Steph Gear believe that personal relationships are critical when deciding who to donate to. Steph shared an example of when her daughter was invited to a birthday party and the child requested they donate to the Smith Family in lieu of a birthday present.
"I've never donated to them before, but because of that school relationship, I listened to her request and donated to the Smith Family."
The Gears have known MTS National Director Ben Pfahlert for many years, so when he pitched MTS to them as a worthy recipient of their giving, they automatically took him seriously.  The work done by MTS in multiplying gospel workers through ministry apprenticeships clearly motivated Ben, and was contagious.
"We desire to support evangelistic ministry specifically, and that's got to start at the grassroots," Steph says.
They were also struck by MTS' unique approach – enabling apprentices to get a taste of what different ministries might be like before making the full commitment of going to theological college.
Steph shares that growing up in Christian families, she and Walter had been exposed to the model of going straight to Bible College after university, and coming out of the other end in a set ministry role.  While this had worked sometimes, they'd also seen graduates invest significant time and money in theological study without a clear idea of what ministry it would lead to.
So, when MTS started doing it the other way, the Gears found it a compelling model well worth supporting.
"MTS apprenticeships means that a person called to ministry can try out, say, the Anglican church model, or student ministry, or workplace ministry or tentmaking, prior to going into full-time training.  And they can do that training with an end goal clearer in mind," Walter says.
They also think it is important to support strategic ministries like MTS.   Donors regularly receive requests from friends in ministry, but can overlook the platforms that enable those same friends to be sustained as gospel-workers in the future.
Reputation
The second area that Steph and Walter considered was the reputation of the organisation. As MTS has been around for 30 years, it has an established reputation of integrity and efficacy in ministry.
"You should donate to a platform that ensures your ministers' work is strategically well-supported," Walter says. "It's like having a Word-powered Air Force. You've got the boots on the ground doing ministry, but they need support from MTS who are flying supplies in or out, or clearing a path in front of you, or mapping terrain. It's hard to overstate the level of strategic air power provided by MTS."
The Gears also note the reputation of MTS as a 'force multiplier' of Christian ministry, as training up apprentices enables other ministries to exist and have longevity.
"It is actually an exciting thing to be involved in – the mission of sharing the gospel, and seeing people trained to do that well," Walter says.
Values 
The final area the Gears consider, which is perhaps the most important, is whether the organisation aligns with their personal beliefs.
"People will donate to causes they care about, whether environmental or social justice or denominational groups.  These are all good causes!  But we're convinced that gospel-focussed, evangelistic, long-term ministries are the priority for us.  MTS trains people to do those ministries."
MTS obviously ticks this box for the Gears.
Over to you
You've read the three main criteria Walter and Steph Gear consider when donating – strong relationships, a solid reputation, and gospel-centred values.
Would you like to join them in supporting MTS? You can give to our End of Financial Year Harvest Appeal, and raise up more gospel workers through ministry apprenticeships to make the most of every opportunity to win the world for Christ. Give here.