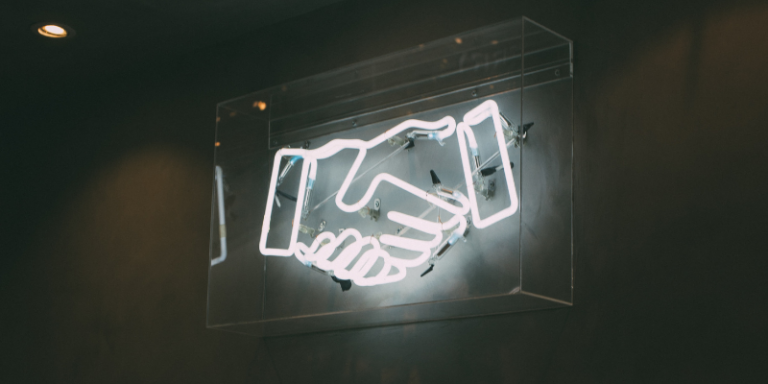 For MTS Recruit, we decided to test a new model of partnership with other organisations. Generally conference partnerships involve the exchange of money, with organisations funding the conference in exchange for advertising time.
But as an online, volunteer-run event MTS Recruit had extremely low overheads so MTS didn't need to make money from sponsorships. Instead, we asked partners to simply use their platforms to promote the conference, and in return we would use our platform to feature them.
One such partner organisation was Olive Tree Media, the company responsible for producing highly regarded resources including Jesus the Game Changer and Towards Belief, headed by Karl Faase.
We asked Ainsley Freeman, Ministry Associate with Olive Tree Media, to reflect on this partnership:
Why did you want to partner with MTS for MTS Recruit?
We wanted to partner with MTS because of our shared heart and passion – for the Gospel and for the local church. We produce series and resources that we hope will inspire, and encourage people with the message of Jesus, through the local church. We see that MTS is also committed to the same things and we appreciate their work in training and apprenticing the next generation of leaders and gospel workers and we want to champion and support that.
What did you think of this approach to partnership?
I felt this approach really embodied the true meaning of partnership. For gospel ministry organisations to connect with one another, support each other and cross promote when appropriate, it is another way that we can show the unity among and across Christians. We all play a different role, and it's nice to encourage and champion other organisations like MTS – who are doing really great work raising up new workers for the harvest.
What was the thinking behind having Ben on Karl's radio show (Sunday Night Open Line, 2CH)?
Karl has been interviewing a whole scope of Christian men and women on 2CH for the last six months. He has found great stories and shared the work of great organisations. I thought with the MTS Recruit conference having such a broad reach (especially this year with its online presence), using a Sydney-wide radio program would be a great opportunity for MTS to share its story and its heart with people who may never have heard of it. It gave Ben and MTS the opportunity to reach an new audience who might wish to support through prayer, resources or referring it on.
Any other comments on partnership with MTS?
We believe that the local church is God's great plan for his kingdom on earth and crucial to that are gospel workers who will commit themselves to the harvest (Matt 9:37-38). We also see an apprenticeship model used time and time again in Scripture to train the next generation of leaders. I think that for Christian organisations who want to see a bright future for the church in Australia, with a new generation of passionate and committed disciples leading – then partnering with MTS is a significant investment toward this end.
Thanks so much Olive Tree Media – and all our other generous partners!