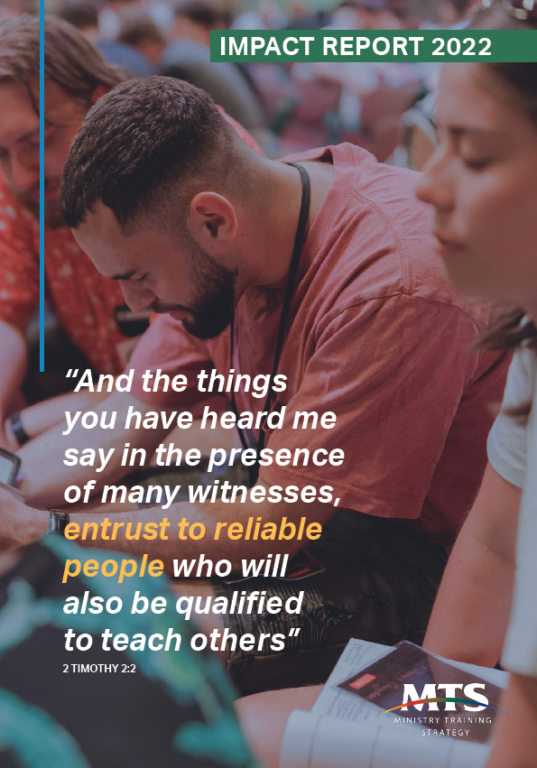 Read our 2022 Impact Report
The vision of MTS (Ministry Training Strategy) is to win the world for Christ by multiplying gospel workers through ministry apprenticeships.
We help ministries identify and train godly and gifted men and women as ministry apprentices.
Thanks be to God for all He has done through MTS in 2022
God is always good, and in 2022 He displayed His goodness and sovereignty again and again within MTS. This impact report showcases just a small portion of the work God has been doing through the MTS movement over the last year.