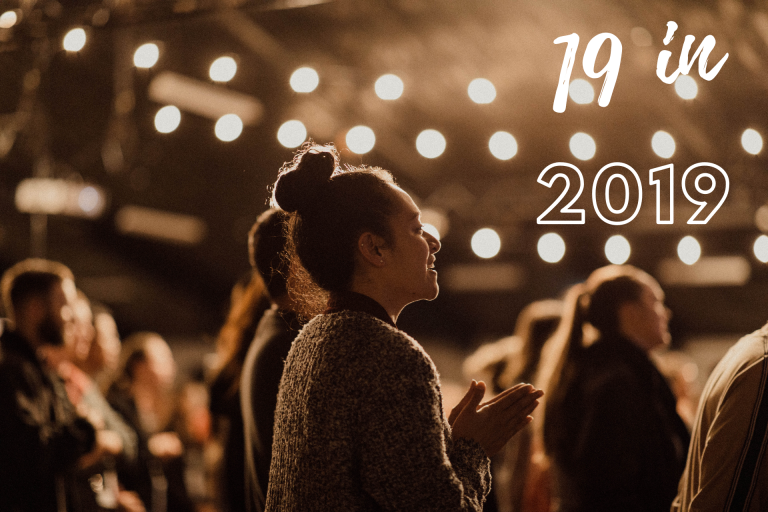 MTS Mission Minded – the NSW/ACT apprentice recruiting conference has grown by 45% between Oct 2017 and Oct 2019. Thank you, Lord.
Hunter Bible Church Apprentice Target – 100 apprentices in the next 10 years.
The G8 National Apprentice and Trainer Conference – grew from 112 in 2018 to 155 in 2019. The new "Delegation & Coaching" strand was a huge hit with the MTS Trainers.
Mandarin MTS – 2 x apprentices kicked off in 2019. There will be 4 x apprentices, at least, in 2020 (2 x 2nd Years + 2 x 1st Years).
Train the Trainer course online – using the Ministry Grid platform, we've started posting train the trainer modules online e.g. "How to set up a training year" by Jo Clark (Hunter Bible Church).
MTS International Conference – this locked and loaded for Oct 2020. We run this conference in the same year as the Olympics. We're expecting delegates from 10 countries to come in 2020.
PrayerMate Subscribers – we now have 154 people praying for MTS. MTS posts daily prayer points asking God to raise up harvest workers across Australia and the world. Subscribe here
Zimbabwe Apprenticeships grow – they've grown from 1 x apprentice in 2016 to 16 expected in 2020. Antony Dandato also wants to assist Uganda and Zambia in raising up MTS Apprentices
Victorian MTS Info Nights – Ben Pfahlert & Eric Thurston trained the Victorian MTS Committee to run MTS Info Nights early 2019. The Victorians subsequently ran 3 info nights in 2019. Praise God.
New MTS Website – the new and improved website was published in July 2019. Click here to go to the MTS website
South African Zulu Apprentices – The Bible Talks (Uni ministry) and Trinity Church, Morningside, Durban are training 5 x Zulu apprentices in 2020. It is our prayer that God will use these Zulu leaders to reach the indigenous population of the province of KwaZulu-Natal
Weekly Financial Reporting for scholarship apprentices – apprentices fund raising is much improved with weekly, rather than monthly, financial reporting. This change took place in term 1, 2019. The new thermometers look awesome.
MTS September – 34 x churches prayed for harvest workers in and around September 2019. MTS September broadcasts the MTS Vision far and wide.
MTS Malaysia – Eric Thurston spoke at the first ministry apprentice recruiting conference in November and also trained 24 prospective MTS Trainers. These conferences were hosted by Klang Valley Bible Conference.
MTS Info Nights (NSW/ACT) – Eric Thurston ran 7 info nights this year (Caringbah, Emu Plains, Wollongong, Canberra, Rooty Hill, Beecroft & Newtown).
PEP Groups – apprentices gathered twice a year in Sydney for prayer, encouragement and preparation (P-E-P).
Great Chile Apprentice Numbers – 10 x FT 2 Year apprentices were training across Chile in 2019. There we zero apprentices in 2010.
AFES Australia – want to increase their apprentice numbers between now and 2025. To increase from 101 in 2019 to approximately 155 in 2025)
METRO Victoria formalised partnership with MTS Ltd to recruit and train more apprentices in the Presbyterian Church of Victorian using the MTS Scholarship system.